When you think of clay jewelry ideas I'm sure this lips necklace wasn't the first thing that came to your mind. This fun necklace is inspired by a $400 Lanvin design, which has since been knocked off far and wide. But none of the knockoffs will look as cool as your own DIY version of the trend. This is definitely one of the quirkiest clay jewelry ideas you will come across, so have fun with it and read on to create!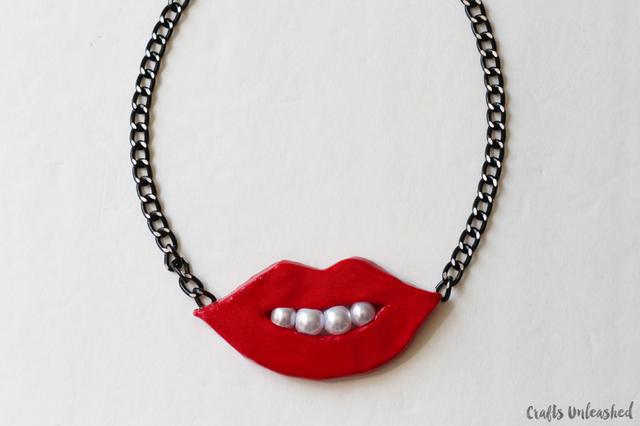 Clay Jewelry Ideas DIY Lips Necklace Supplies:
Sculpey Clay
Chunky Dark Chain (With a lobster claw connector or use ribbon)
12mm Pearl Beads
8mm Pearl Beads
Red Acrylic Craft Paint
Mod Podge
E-6000 Glue
Black Ribbon and Two Hematite Jewelry Connectors (optional)
Step 1. To begin, create a template. I have poor sculpting abilities, so after several lip fails, I looked online and found a lot of lips templates for a photobooth. I traced one directly off my iPad screen onto a piece of paper and cut it out.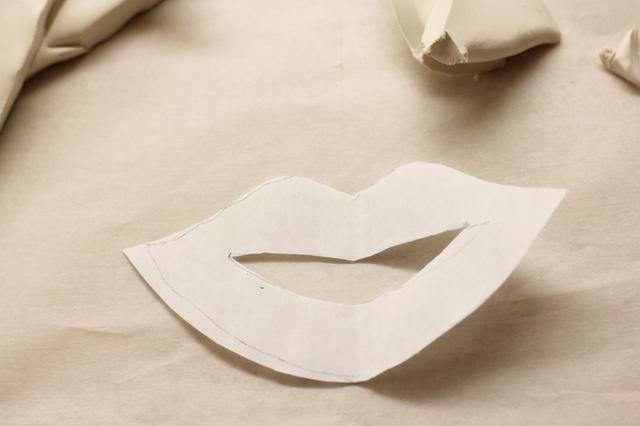 Step 2. Knead the Sculpey clay until smooth and pliable. Roll out to about 1/4 inch thickness. Put your template on top and trace around it with a knife and cut out the shape.
Step 3. Before you bake the clay, try out your pearl teeth for fit. You will probably have to open up the "mouth" a bit. You want the pearls to easily fit in the space.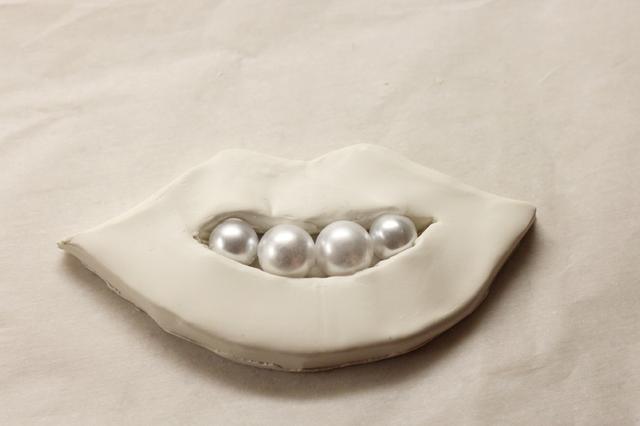 Step 4. Bake your clay according to the package instructions. Sand off any rough spots.
Step 5. Paint your lips red.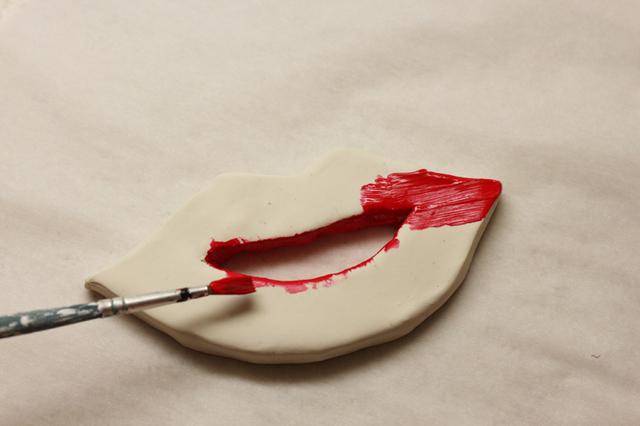 Step 6. Apply a sealant.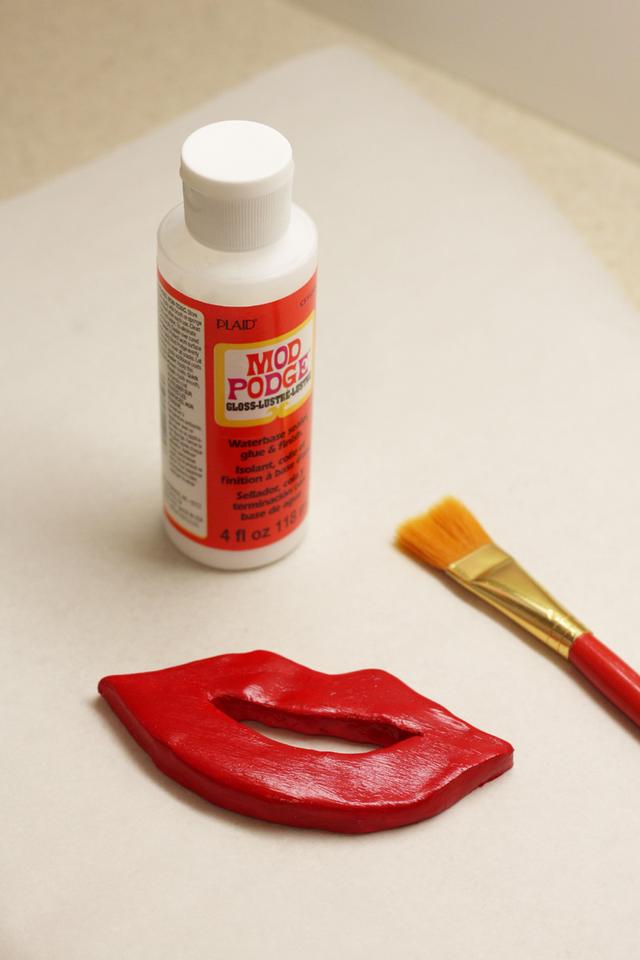 Step 7. Insert your pearls, rotating the beads so the holes in the beads don't show. If needed, sand down the top and bottom of the beads to help them fit. Glue the beads in place.
Step 8. Glue the chain to the back of the necklace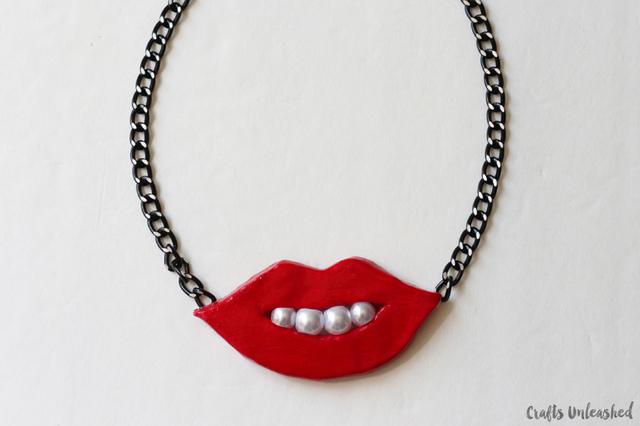 Step 9. Optional: To make your necklace look more like the Lanvin inspiration, use wide black ribbon to tie the chain around your neck. Connect the ribbon to your chain using connectors.
Step 10. Wear a permanent smile.