Gio Paganelli, 4, was holding his baby sister, Gabriella Paganelli, when Gio alerted his mom that Gabriella had swallowed something.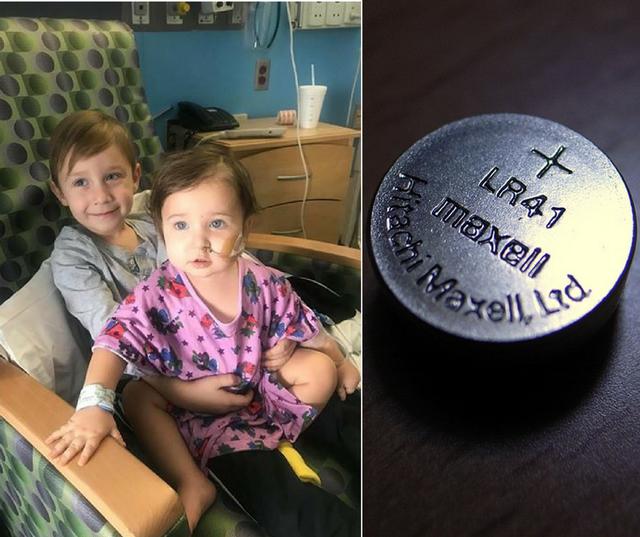 Doctors later discovered that it was a quarter-sized button battery that needed to be surgically removed from her oesophagus.
What was supposed to be a celebratory day for one Dyer family ended up being a day full of worry.
"I watch my kids all of the time. I'm the kind of mom that wakes up in the night to make sure my kids are breathing," Kristin Paganelli said. "If it can happen to me it can happen to anyone."
On Dec. 6, Gabriella Paganelli's first birthday, she accidentally swallowed a quarter-sized button battery. Gio, Gabriella's 4-year-old brother, saw what happened and alerted his mother.
"I was just a few feet in front of her, but our Christmas tree was blocking my view of her. My son was next to her and told me that Gabriella had swallowed something. To me, he saved her life because I would not have known"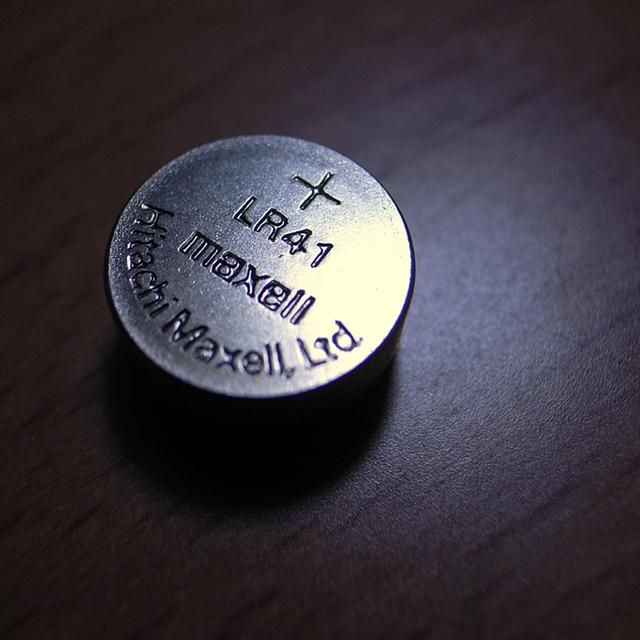 Paganelli immediately looked in Gabriella's mouth but didn't see anything. After a while she noticed Gabriella looked uncomfortable and took her to the ER.
"As soon as we walked into the ER she threw up. But we also had the stomach flu going around our house so it made it hard to tell what was wrong. Doctors said if she did swallow something it would have come out in her vomit. They sent us home. Nobody's mind was going to a swallowed battery," Paganelli said.
The next morning Gabriella had a fever and was lethargic. Paganelli noticed that Gabriella couldn't swallow, her food came right back up.
"I took her to the ER and they did an X-ray and saw the battery," Paganelli said.
Christ Medical Center in Oak Lawn sent an ambulance and as soon as Gabriella arrived, she went into surgery.
The battery was lodged in Gabriella's esophagus. She was in the hospital for four days.
"When she came out of surgery the doctor said she had significant damage to her esophagus. She also had a lot of swelling and when that goes down we will know more about how extensive the damage is," Paganelli said. "The doctors were worried about holes but thankfully she didn't have any."
Gabriella's recovery will be monitored over the next six months.
According to the National Capital Poison Center's website, a battery that is stuck in the esophagus is likely to cause tissue damage. An electrical current can form around the outside of the battery, generating hydroxide, which is an alkaline chemical, and cause a tissue burn.
Dyer Fire Chief Thad Stutler agrees the current in batteries is what's most alarming when digested.
"The problem is the current. We see kids swallow a coin or a button but those usually pass on their own because there is no current in it. But with batteries when it's exposed to the body, such as acid in the stomach, it corrodes the metal and when that starts to break down, it exposes them to the electrical part of the battery," Stutler said.
He said signs of obstruction in infants or toddlers are drooling, vomiting undigested food and pain or discomfort.
"It's a difficult time of year — you have ornaments that have decorations on them that can pop off, battery-operated ornaments, hangers to the ornaments; people need to be aware of stuff like that," Stutler said.
Paganelli said she begged God for Gabriella's life in the ambulance.
"It was very scary; she had a 50/50 percent chance of living. In the ambulance, I begged God for her life. I made a few promises and one of them was to raise awareness," Paganelli said. "But to me Gio is the hero. He saved her life."
The 24-hour National Button Battery Ingestion Hotline is 800-498-8666.