He is considered the ugliest man in the world and has 8 children, many will believe that he has been very happy but his story has a black chapter.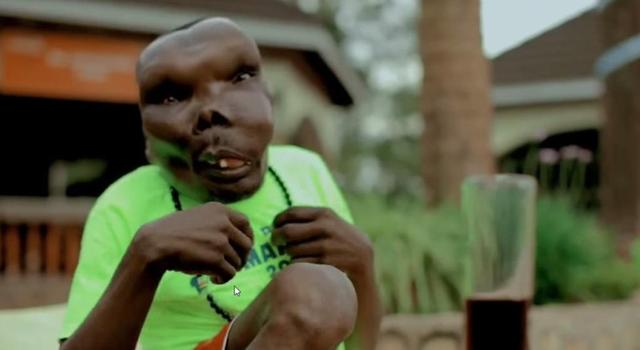 During his childhood he had to endure glances in the streets and people who pointed him out. Godfrey Baguma was born in Uganda with an unusual and unknown degenerative disease that makes him look like this. It was growing and the bullying by the shape of his face did not stop.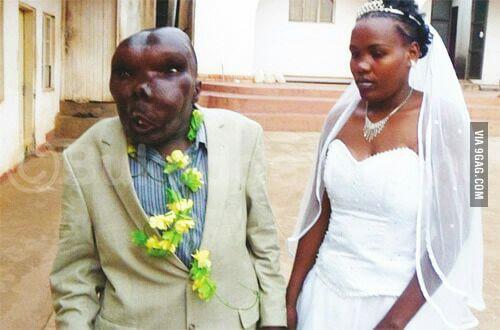 However, Godfrey never felt less than anyone and, on the contrary, he wanted to get ahead and not be intimidated by anything. Baguma was formerly a shoemaker, but because he did not earn enough money to support his family, he decided to sign up for a competition with which he won this unpopular title: 'The ugliest man in the world'.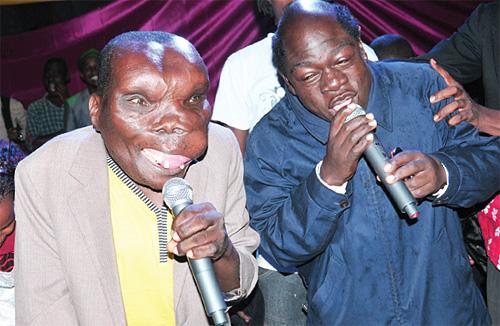 He is currently 47 years old and is married for the second time to a 30-year-old Ugandan named Kate Namanda, who, last year, gave birth to a girl, Godfrey's eighth daughter. It should be remembered that before his marriage to Kate Godfrey had two children with his first wife, although the union ended when he discovered that she was cheating on him with another man. This separation hit Baguma a lot, he never expected this from his wife whom he considered the love of his life.
After this love disappointment, he fell in love with Kate. "I've been with her for four years, before her family found out. I never wanted to be seen until I had a child with her, because I knew they would warn her to leave me, "explained Godfrey Baguma on a program on Irish radio KFM.
"When you find a man that you think is right for you, do not listen to what other people say. Follow your heart. Money and physical appearance should not be a problem, "Kate Namanda said.
What do you think of this? Please leave us your comments below!