Many people and businesses hate the term "influencer." Especially those individuals who attach it to themselves and start demanding rather than negotiating. However, the growth of influencer marketing often means they're still getting offers they do not want. To deter them away, people have begun to voice their disapproval both online and in real life. Whether it's a humorous post on Facebook or a stingy sign next to their establishment, one thing is clear: influencers have to adapt their strategies and communication methods in order not to lose potential customers.
#1
This Artist Greets All Influencers With An Offer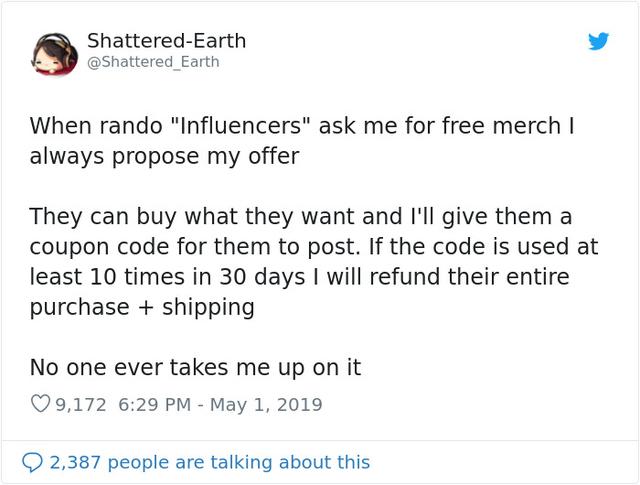 #2
White Banana Beach Club Shuts Down Influencers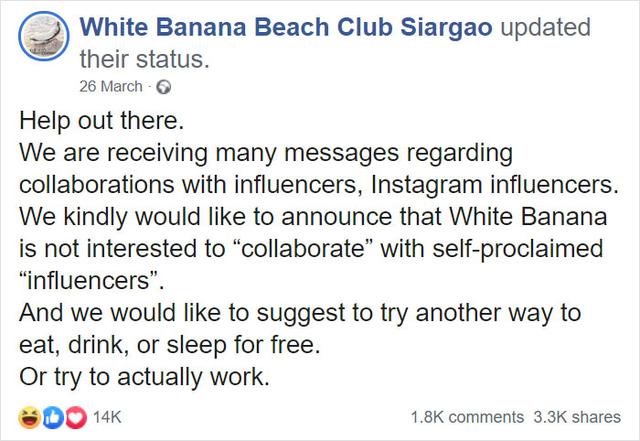 #3
The Only Way To Protect Your Business From Wild Cb's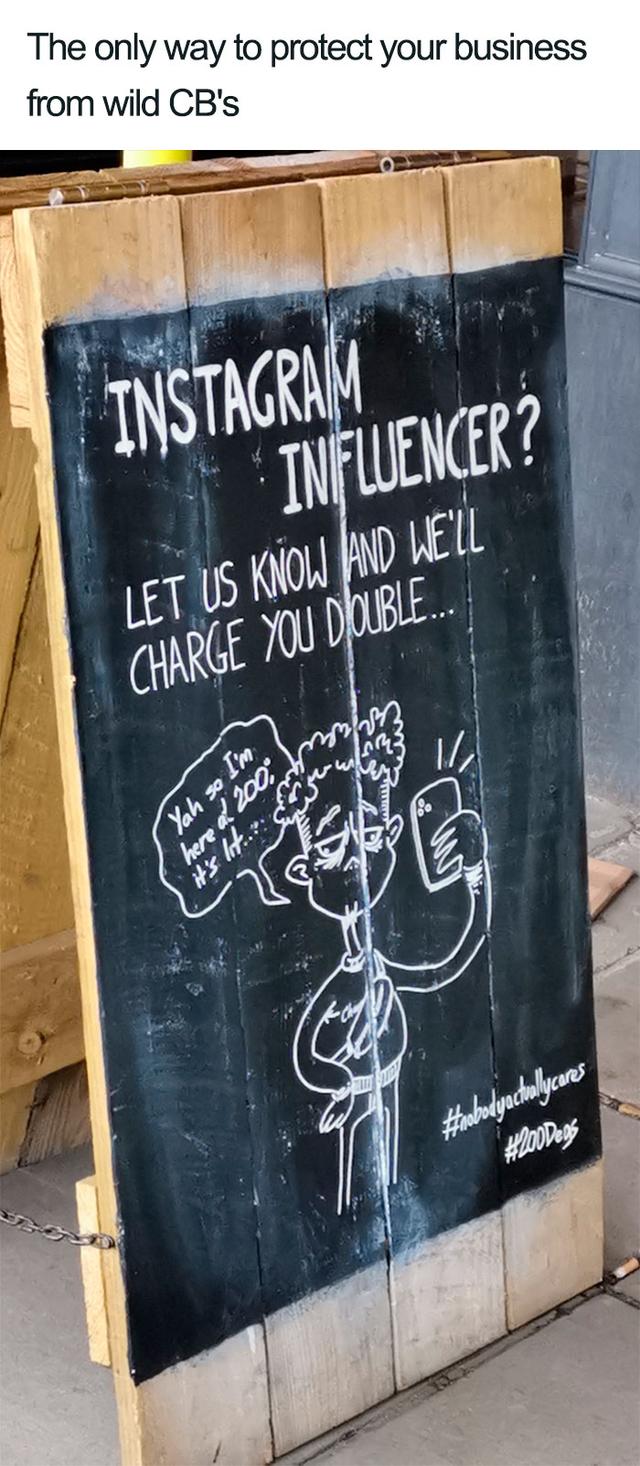 qsxft99 Report
#4
Social Media Influencer Cb

EverStars Report
#5
I Guess I Just Lost The Biggest Opportunity Of My Life

#6
Hot Take: Social Media "Influencers" Are Useless And Pointless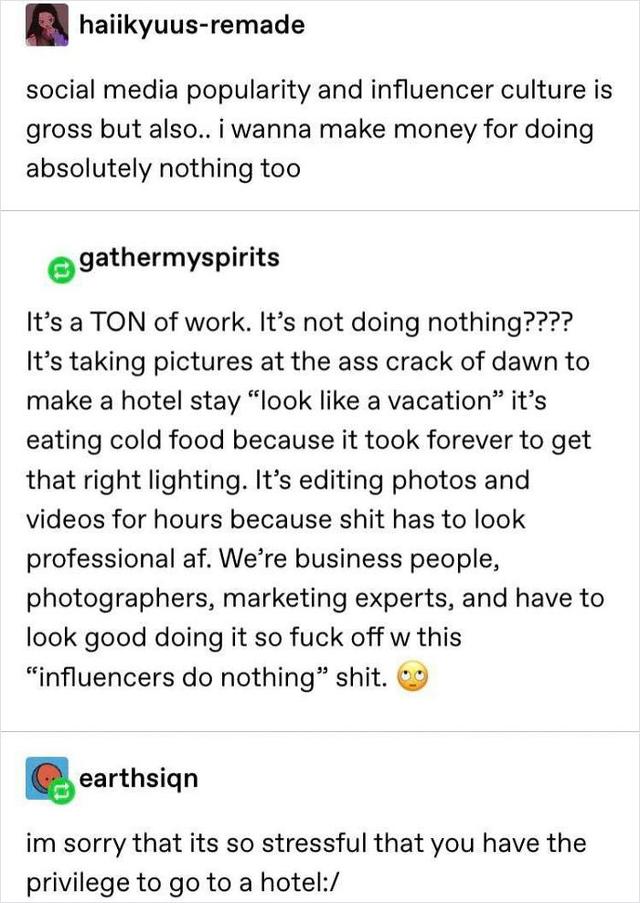 #7
Traveling Blog Asks If They Can Feature A Hit Restaurant In Their Blog - Then Ask To Be Compensated For It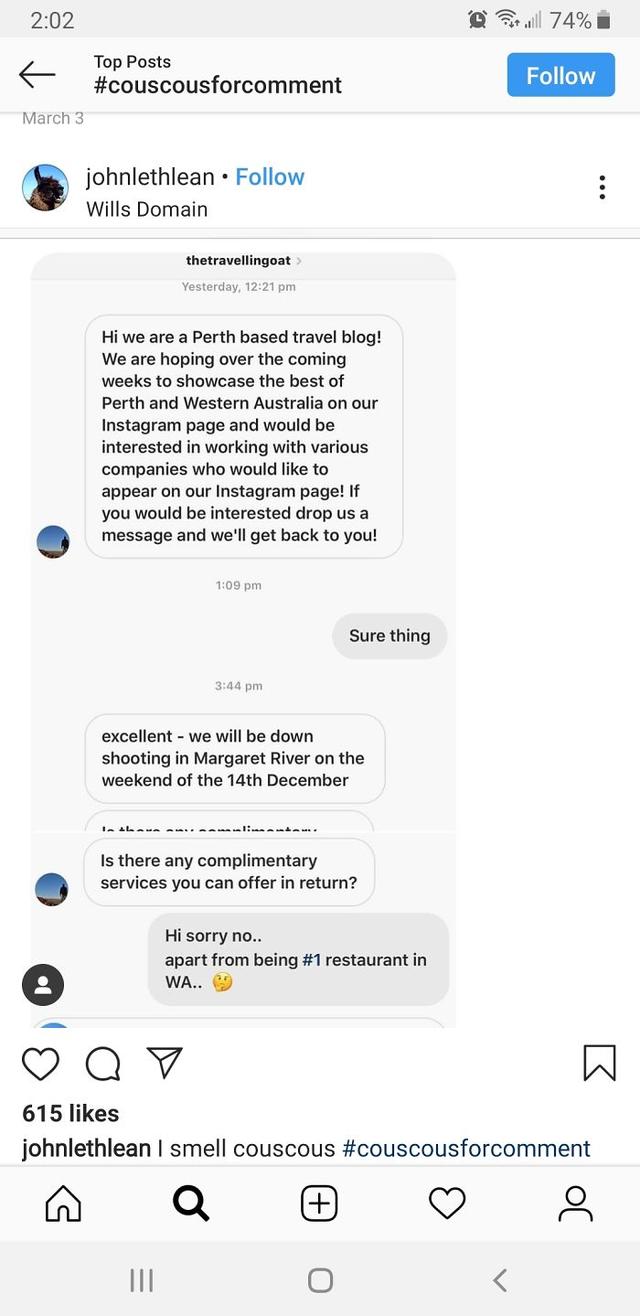 imgur.com Report
#8
Sick And Tired Of Influencers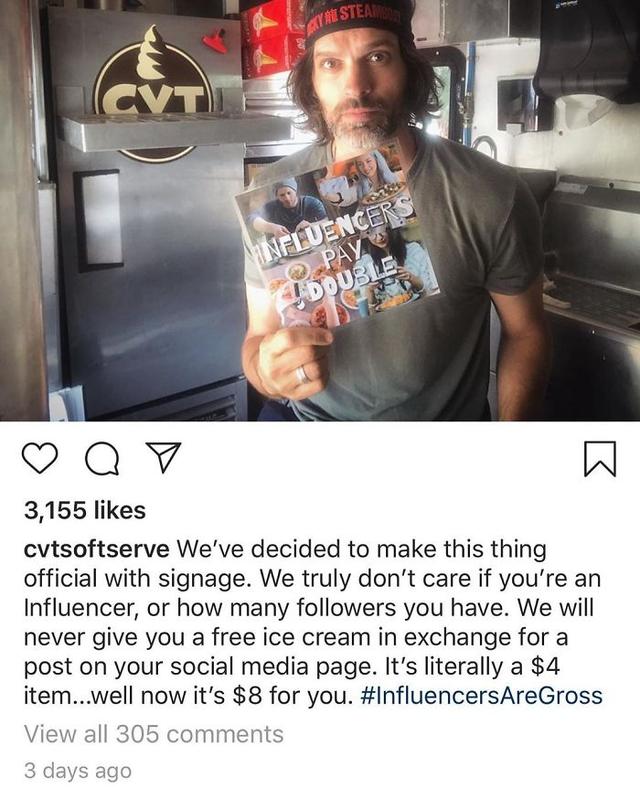 #9
Warning, Rant Post

#10
The Level Of Absurdity Is High With This One

#11
Trying To Get Accommodation For Free

#12
D Grade Reality Cook Tries To Offer Exposure To Award Winning Restaurant

#13
This Fake Guru Has 186k Followers And Always Post About How Much Money He Makes

matthewesp Report
#14
This Ice Cream Man's Response To A Choosing Beggar Gives Me Hope For Humanity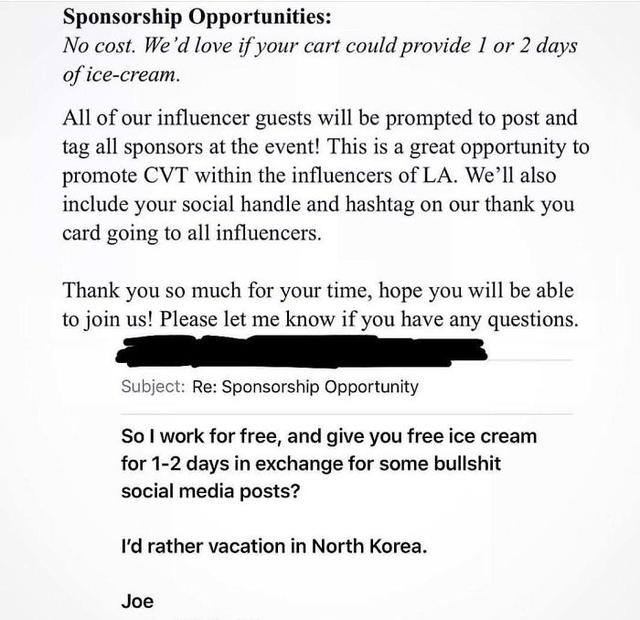 #15
For Anyone Who Wants To Know What Happened To Towie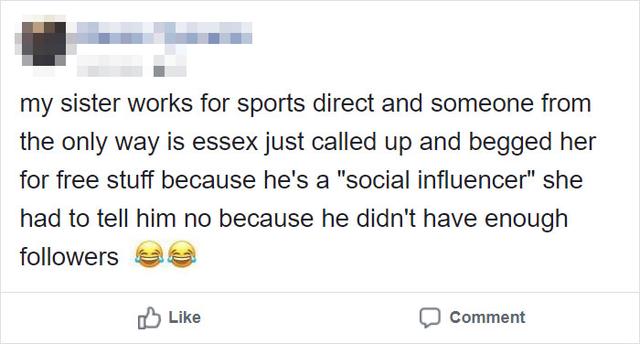 Closakoi Report
#16
"We Kindly Retract Our Wish To Work With You"

#17
Bachelorette Contestant Wants Free Rent To Be "Live-In Influencer"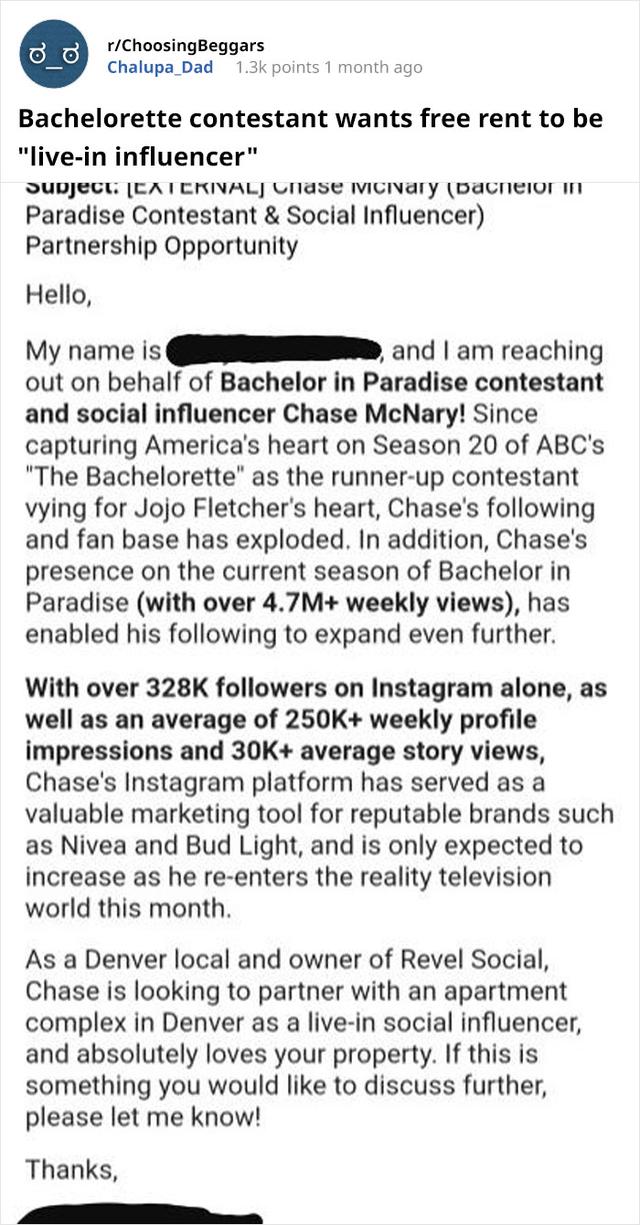 Chalupa_Dad Report
#18
Yeah I Need Exposure, But Not This Way, Also I Think The Amount Of Emojis He Used Is Scary

#19
Laura Worthington Of Laura's Little Bakery Is Sick Of People Asking For Freebies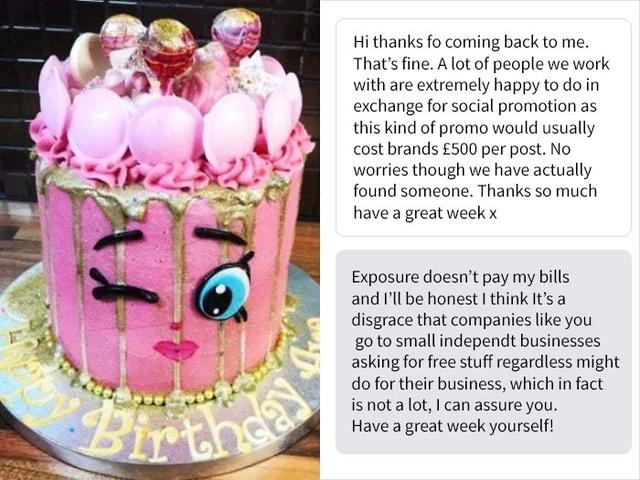 onyxandcake Report
#20
Ways-People-Got-Back At-Influencers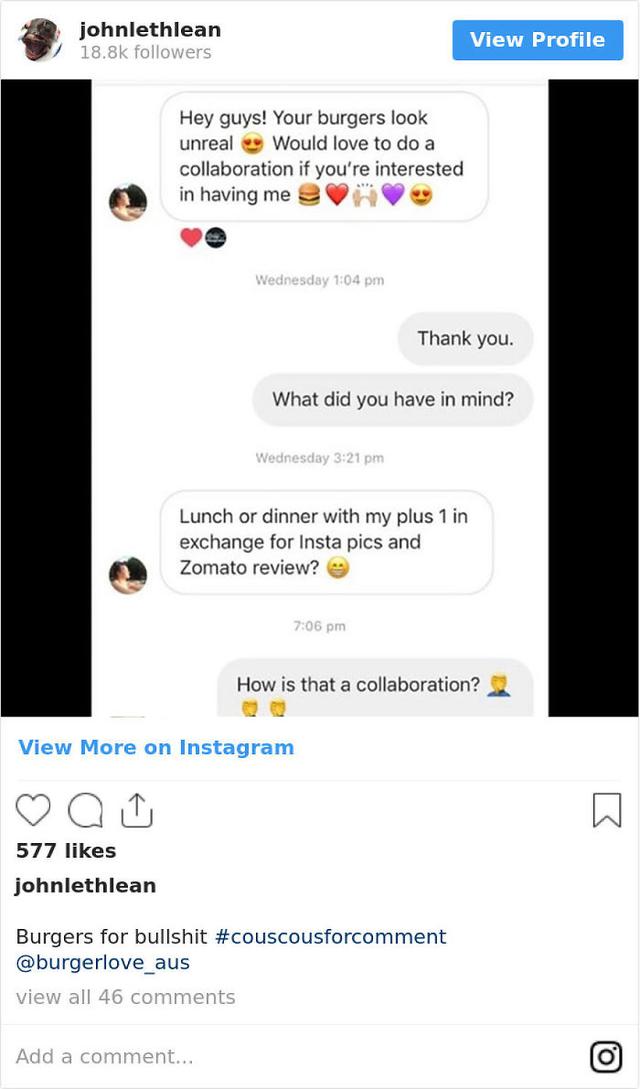 Report
#21
Ways-People-Got-Back At-Influencers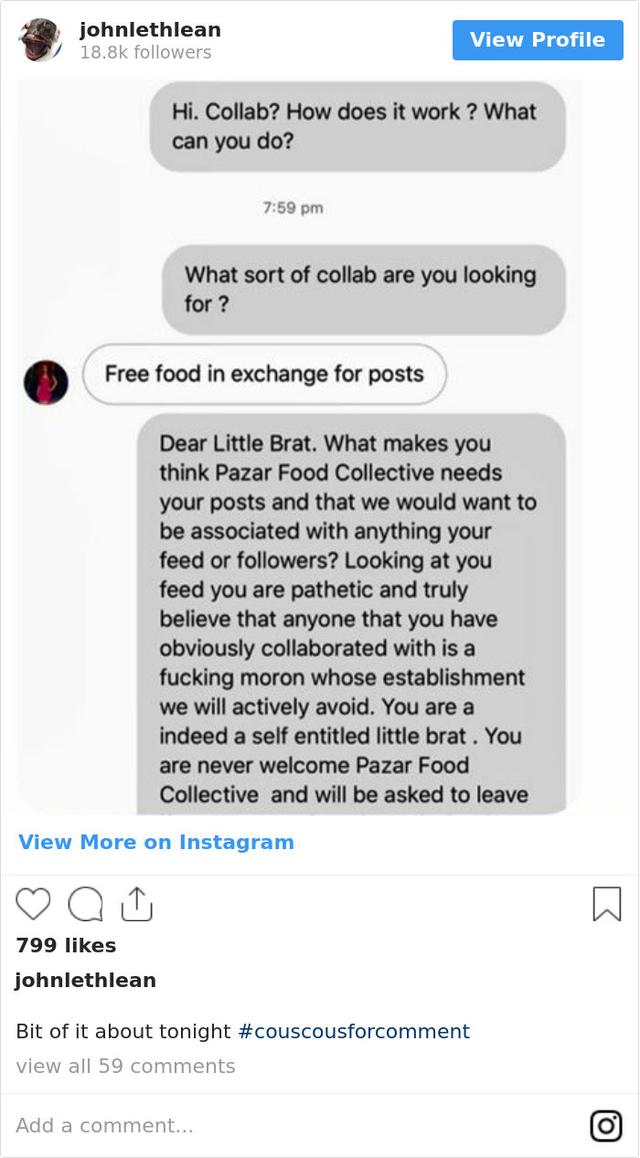 #22
Perfect Response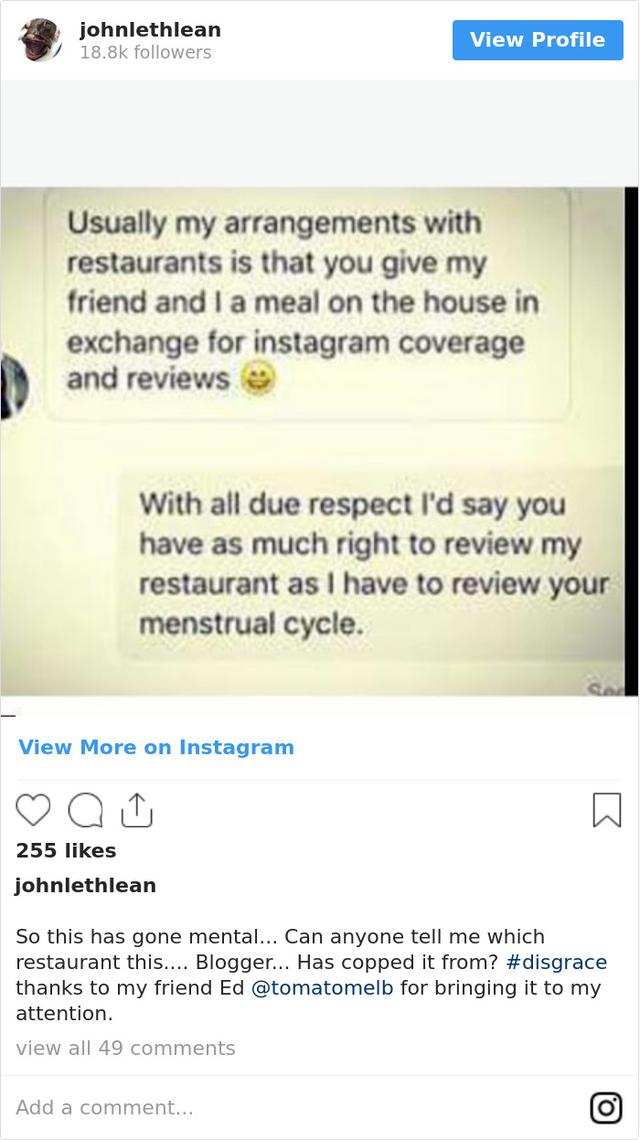 #23
Likes Do Not Pay The Bills Ma'am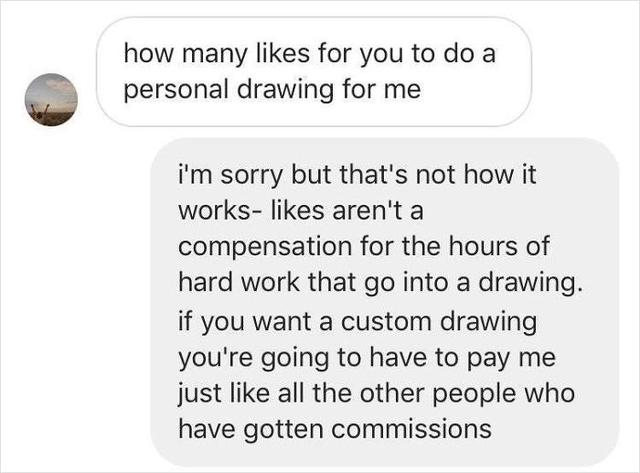 #24
The Emoji Covino Restaurant Chose Fits Perfectly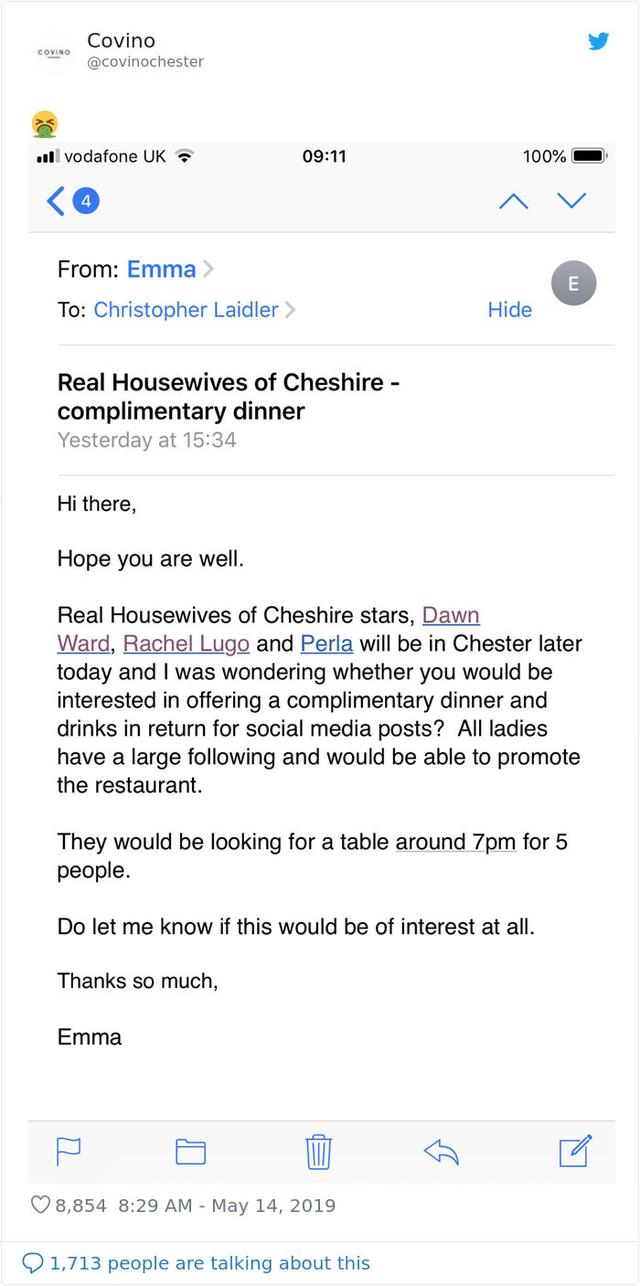 #25
'Influencer' Bride With 55k Followers Tries To Get Wedding Shot For Free, Photographers Destroy Her With Sarcastic Response

#26
Yelper Is Mad Because Restaurant Didn't Them Free Meal In Exchange For Potential Ig Exposure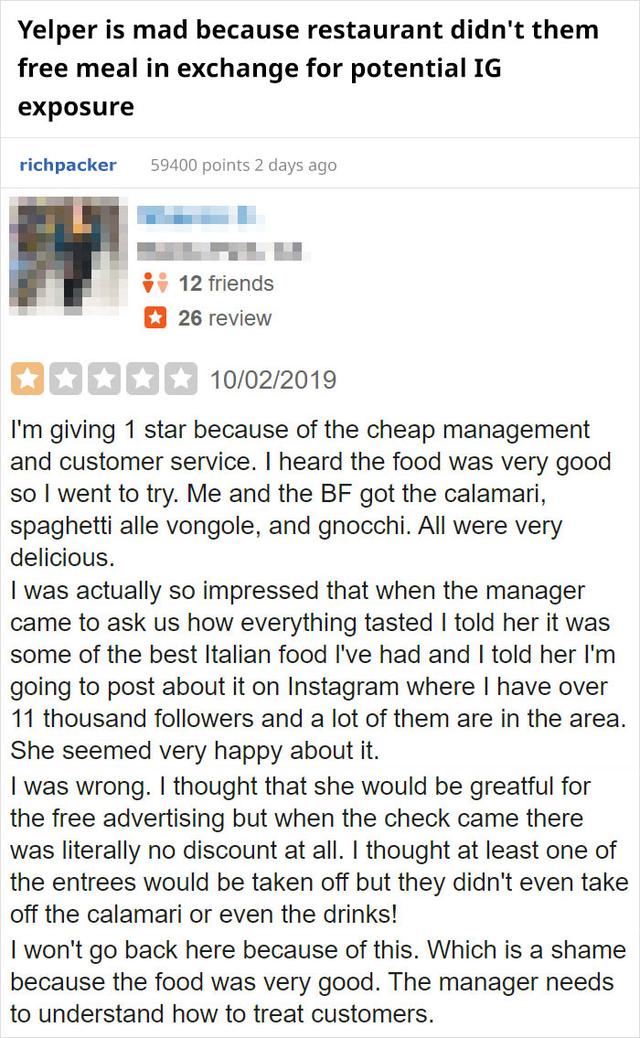 richpacker Report
#27
Why Is It That When You Turn Down "Promotion!!!11!" In Exchange For Real Hard Work, These People Instantly Do A 180?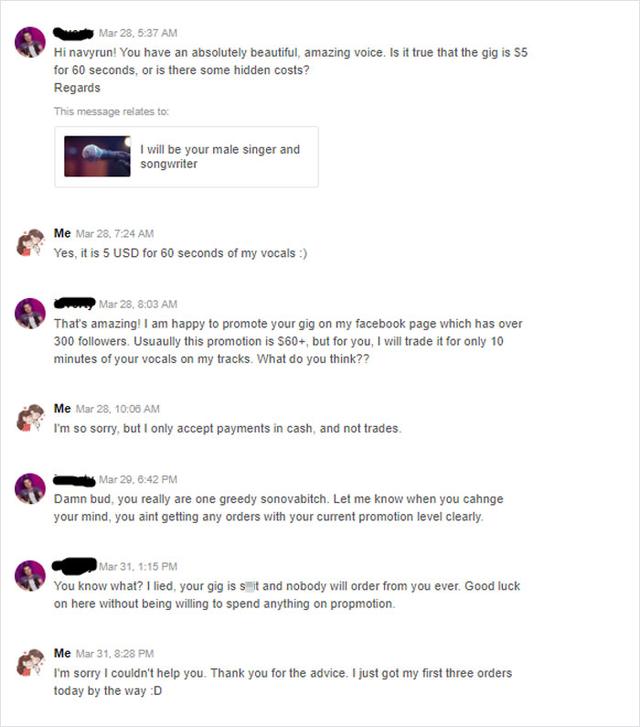 revcback Report
#28
Dutch Blogger Annoyed That Xiaomi Won't Respond To His Repeated Requests For Free Home Automation Setup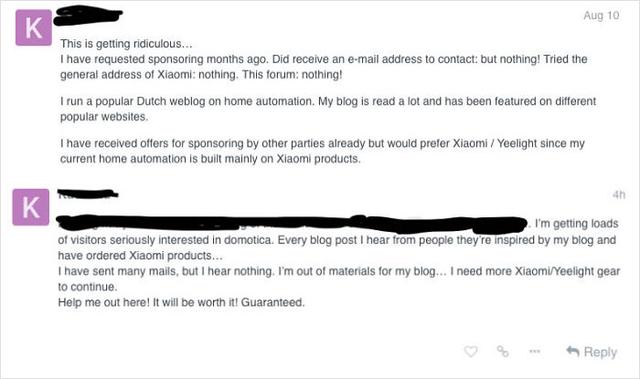 #29
My Friend Is A Photographer And He Told Me That He Usually Gets Tons Of Messages Like This One !

Reddit336 Report
#30
Kirpa And Sydney Moving To La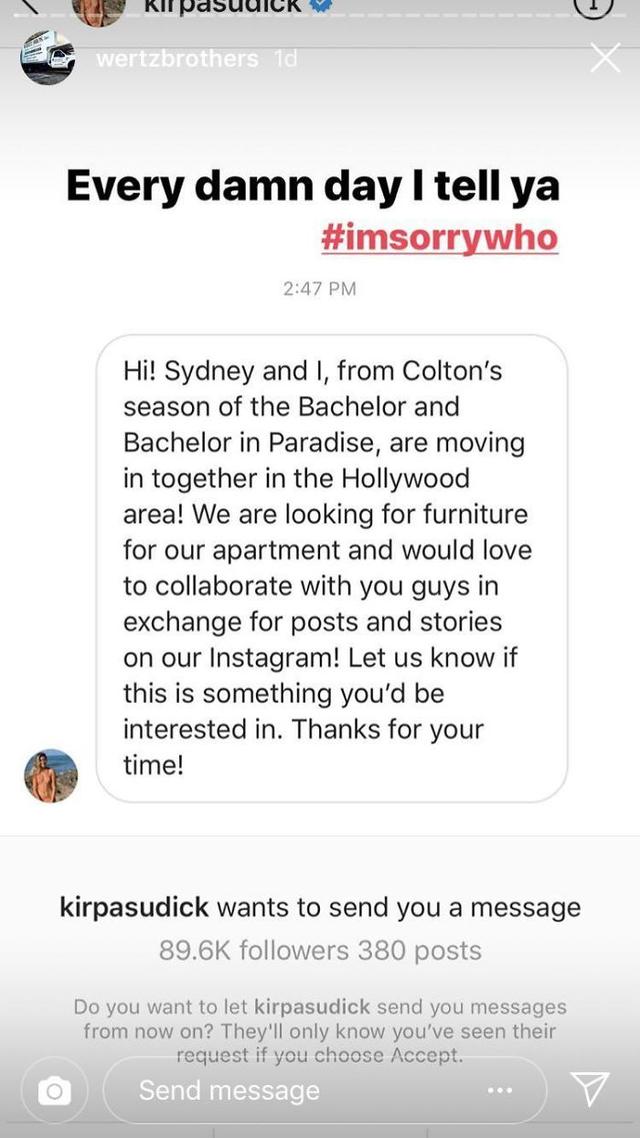 midliferose Report
#31
I Will Give You A Follower! Totally Worth It!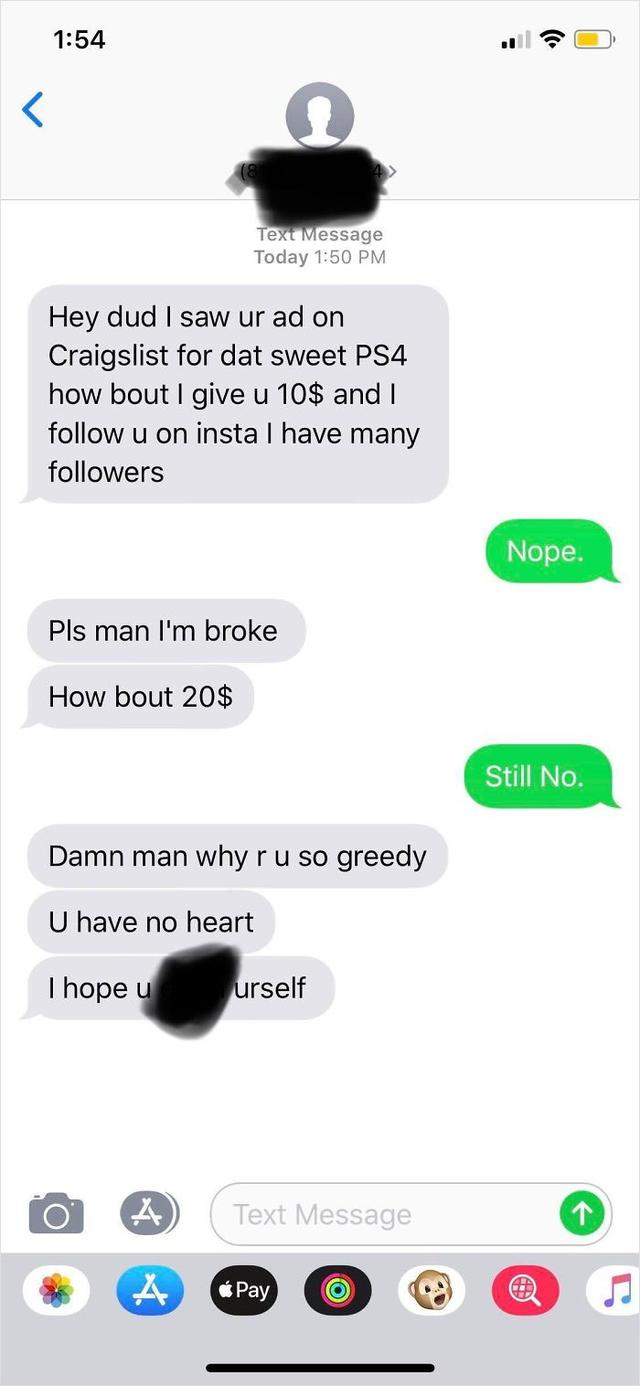 #32
Running An Apparel Brand Is So Much Fun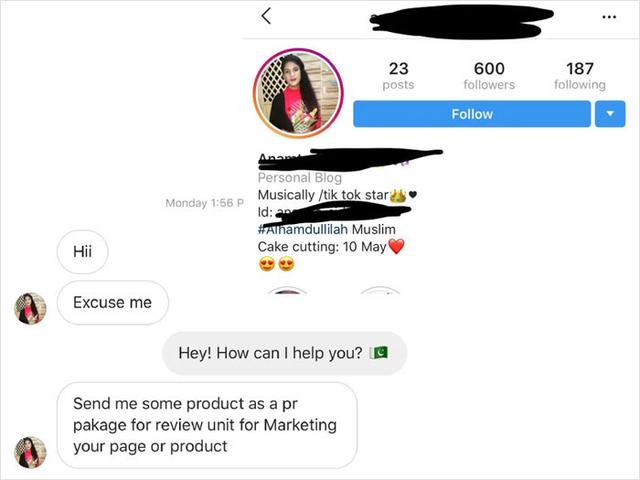 #33
He Said He'd Fry My Router So This Is Goodbye

CriseBogdan Report
#34
When Harry Met Franco

#35
Ways-People-Got-Back At-Influencers

#36
New Tactic Against Influencers? He Never Responded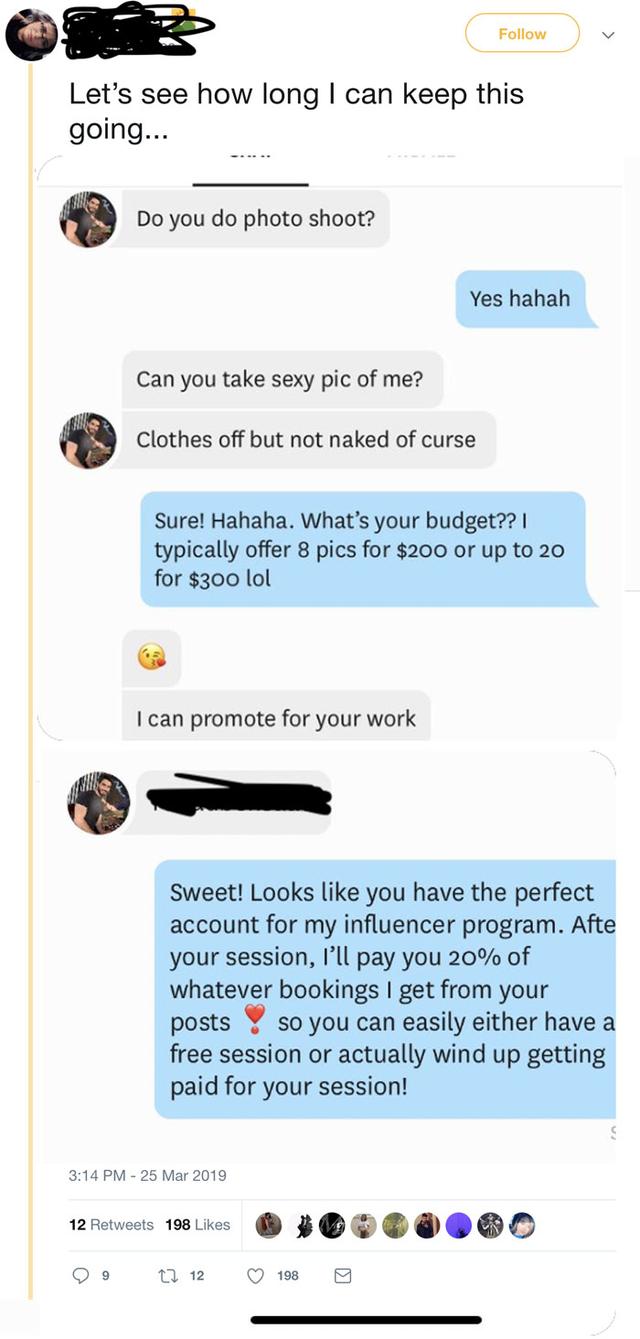 thenamesof Report
#37
Found On Instagram Last Night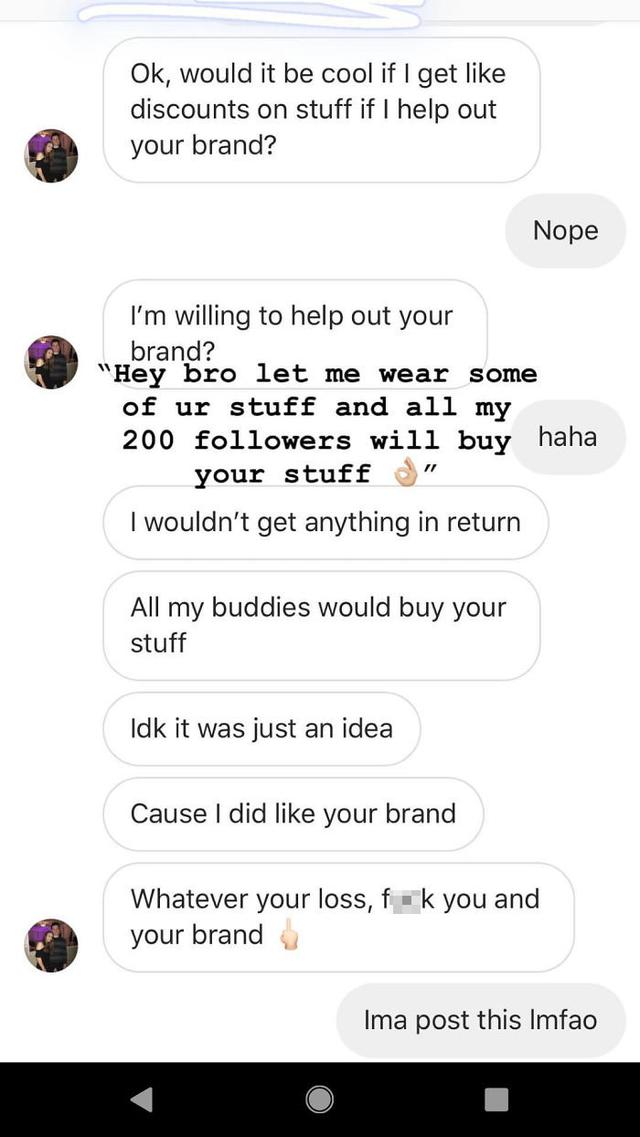 Follow Bored Panda on Google News!