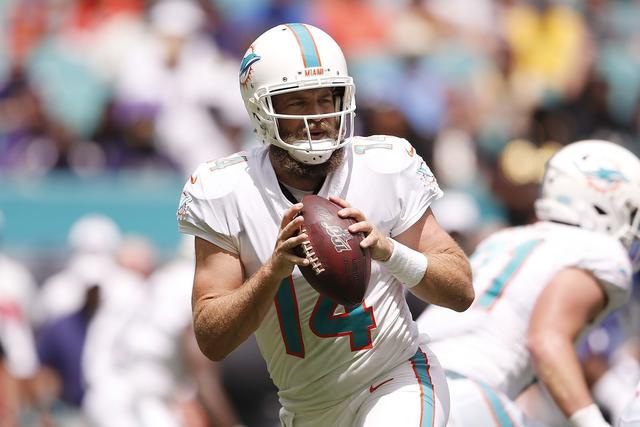 What Minkah Fitzpatrick trade means for the Steelers by Mike Morris
The Pittsburgh Steelers recently ruled Ben Roethlisberger out for the remainder of the 2019 season. Here are three quarterbacks they should look to trade for.
Our worst fears have come true. Devastating news broke yesterday that Steelers franchise quarterback, Ben Roethlisberger will miss the remainder of the season with an elbow injury.
Ben reportedly had surgery on his injured right elbow yesterday morning, and the extent of his injury could be even worse than we initially thought. There are whispers that Roethlisberger may require 'Tommy John' surgery. The recovery time for this type of surgery is brutal, and with rehabilitation time, it's possible that Big Ben could be out for at least 18 months.
The Steelers dropped their second of two games this season, and will look to avoid a disastrous 0-3 start to the season with a win in San Francisco this weekend. But that won't come easy.
Mason Rudolph showed a lot of promise during the second half of the Seahawks game when he was thrown into action. However, Pittsburgh doesn't have another veteran quarterback on the team who could help guide the 24-year old Rudolph along.
The Steelers promoted undrafted rookie, Devlin Hodges, to the active roster yesterday afternoon, but Hodges is just 23 years old with no NFL experience.
Powered by StubHub
It could be in the best interest of the Steelers to find an experienced veteran who could help Mason Rudolph in his development as a quarterback.
Here are three signal-callers the Pittsburgh Steelers could make a call for to add depth to the quarterback position, and help Mason Rudolph this season: