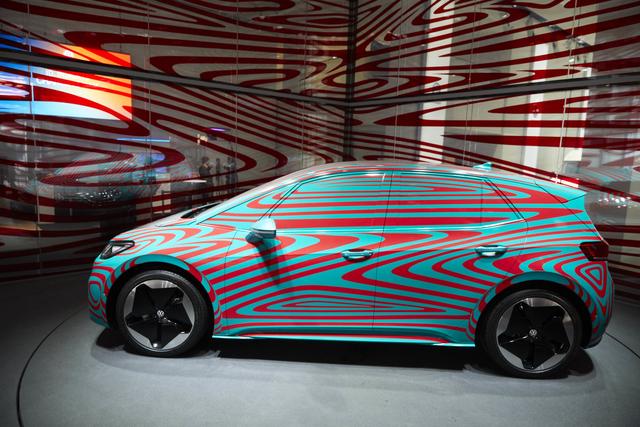 Use your ← → (arrows) to browse
The evolution of VW is here. A new logo to be unveiled by the always reliable German make, Volkswagen. Let's find out all the details about the distinguished switch.
Big news coming out of Europe and in the German region. A big branding transition coming from preceding car manufactures, Volkswagen. An estimated three-year plan finally coming into play when they hit the Frankfurt Motor Show.
Volkswagen will unveil a redesigned logo as part of a major rebranding at this year's Frankfurt motor show, coinciding with the launch of the new ID 3 electric hatchback.

The new logo will be shown in public at the Frankfurt motor show, when it will also be installed at the firm's headquarters in Wolfsburg. Over the next two years, it will be rolled out across more than 10,000 dealers in 171 markets, with the firm estimating that a total of 70,000 logos will be replaced.

The rebranding will coincide with the launch of the ID 3, the first production vehicle based on the Volkswagen Group's fully electric MEB platform.
A massive overhaul is taking place with VW. A new range of cars including a new line of models to come following the logo's rise, this will also be accompanied by the all-new ID 3 electric hatch. An innovation to move with the times and not get stuck in the past.
The company is talking about adding, not only a new model line but new colours, new look, and a new way of dealing with all dealerships, starting in their homeland Europe.