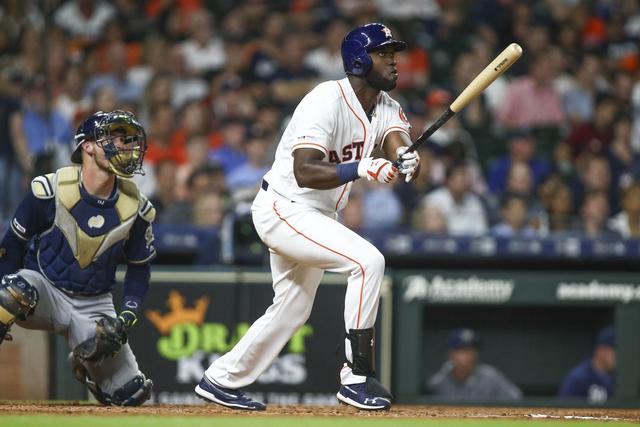 Two eight game + winners match up on the mound tonight. Can they keep the loud bats on each team quiet after an 18 run game last night. Will Air Yordan make another MLB pitcher look stupid tonight? Let's talk.
I almost typed Game 3 thread of the Yordan Era. He got his second homer in two games last night and just poked his bat out on a low change up. It mattered too, because his two RBI were the difference in the game. Bold prediction: the Brewers pitch him high heat and he hits one to right field over 430 feet.
On how many other teams which happened to have a pitcher named Verlander would the fans be talking about something else than his 9-2 record and 2.13 ERA? His opponent is pretty good too, Brandon Woodruff, 8-1, 3.87 ERA. That's NL stats, Verlander's got him beat.
See below for the Astros lineup and media access information.
Houston AstrosGame 2 vs. Milwaukee CLOSED 4:00pm 7:10pm @ATTSportsNetSW | @espn @SportsTalk790 & 850 AM https://Astros.com/tickets #AllStrosGame https://Astros.com/vote