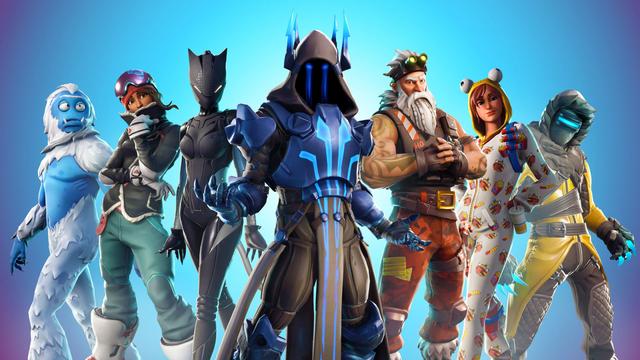 We hope you didn't plan on spending your holiday week indulging in a Fortnite marathon. Epic Games has confirmed an outage preventing players from joining games, or even signing in. The developer hasn't been specific about the nature of the issue, but TechCrunch noted that it took multiple tries to log in, and that the queue was timing out. The company's status page pointed to a "partial outage" for game services as well as "degraded performance" for both signing in and matchmaking.
We've asked Epic if it can shed more light on the problem.
This certainly isn't Fortnite's first outage -- hiccups aren't unheard of. They're not usually this glaring, though, and the timing is particularly unfortunate. This comes right as many gamers are taking advantage of their holiday breaks -- in some cases, they might be trying out Fortnite for the first time on new consoles and PCs. While Epic won't be hurting for players due to this outage, it would probably prefer a smoother experience at such an important moment.
Update (6:19 PM ET): Epic tweeted that it has deployed a fix that restored login and game services, and that players who earn its Take the Elf emote will receive it as a gift or right away. For those ito the deeper details, an employee explained on Reddit that an initial fix for the Elf emote issue uncovered a problem with profiles that mucked up queueing. It has, unfortunately, not fixed the glitch that sometimes makes other players better than you.

FortniteWe are investigating an issue causing some players to encounter a problem with game services and when attempting to log in. https://status.epicgames.com/

FortniteWe've deployed a fix addressing the issues encountered earlier today. Login and Game Services have been restored and the elf is back on the shelf. Players that have earned the Take The Elf Emote will now receive it as a gift or immediately after completion.

Card