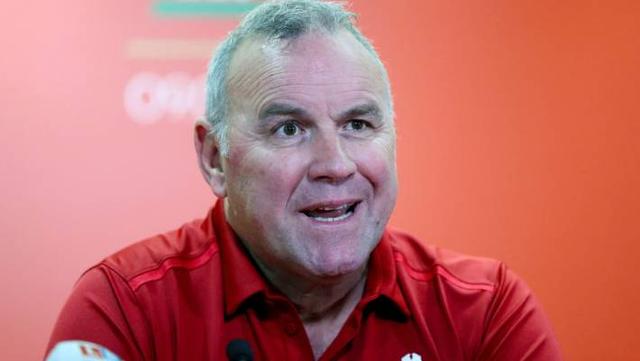 No pressure, then. Kiwi Wayne Pivac's first tour as Wales rugby coach will see him take on the biggest challenge in the game in New Zealand in 2020.
It has been reported in the UK that Wales will play three tests against the All Blacks in July of 2020 to kick off the new post-RWC international tours schedule.
That looms as an early litmus test for the Kiwi who takes over from compatriot Warren Gatland as Wales national coach following the 2019 World Cup in Japan.
Pivac is currently head coach of Scarlets in Wales where he has enjoyed some notable success since first joining them as an assistant in 2014.
The Kiwi will be an "observer" at next year's global tournament and takes the reins after that for what is thought to be a December clash against the Barbarians, followed by the 2020 Six Nations which will include visits to the Aviva Stadium and Twickenham to face, respectively, Ireland and England.
Then will come that tour to New Zealand where Wales have never won in 10 attempts.
Pivac said in July after being appointed Gatland's successor he did not see his nationality being an issue. Four of Wales' last six fulltime coaches have been Kiwis.
"Having lived in the country for four years, I do not see myself as an outsider but a Welsh coach," Pivac told UK media. "I would not have put myself through the process if I did not feel it was something I could do and was really passionate about."
Under Pivac the Scarlets won the Pro12 title in 2017 and were pipped by Leinster defending the title the following season. They also lost to Leinster in the semifinals of the 2018 European Champions Cup.
Pivac is a former head coach of Auckland and North Harbour and also guided Fiji on the international scene between 2004-07.