OPINION: As the man pinged by Cricket Australia to be the "architect" of the events in South Africa, David Warner's reintegration into the national team was never going to be smooth. Steve Smith and Cameron Bancroft have shown just how difficult it will be.
Australian cricket took a massive step forward with the win in Perth but in what should be one of the biggest weeks of the season the events of nine months ago remain large in the rear view mirror.
If any of the Cape Town three are to wear the baggy green again, it will be on Cricket Australia's terms, as it should be. But it's clear those terms will be much easier for Smith and Bancroft to swallow than Warner.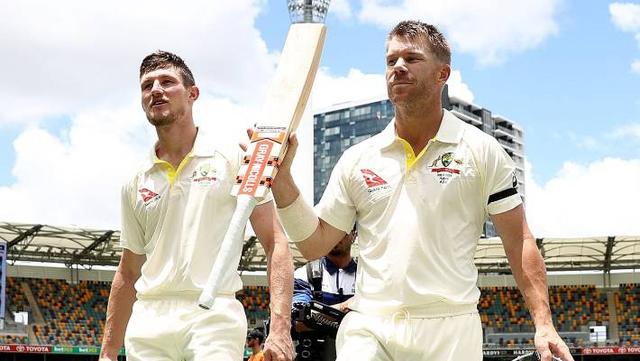 As CA chief Kevin Roberts said on Boxing Day, there's "no new news" in the interviews given by Smith and Bancroft. What they said came out in CA's investigation at the time.
What it has reaffirmed is when it comes to public sympathy there is a lot more support for Smith and Bancroft than Warner, who must feel there are forces at play making sure it will be a bumpy path back.
Bancroft is the junior member of the team who was pressured into doing the wrong thing by a senior player. His inability to say no gives an insight into how far the team's culture had deteriorated under Smith's watch.
Smith has accepted he as captain needed to do more to stop the plot in the change rooms but there is an element of finger-pointing in the way he addresses the issue.
Why Smith felt he needed to speak publicly on December 21, instead of March 21 (a week before his suspension ends), is perplexing. Why he agreed to use his shame on ball tampering to sell phones - even if he agreed to donate part of his fee to charity - is also a head-scratcher.
His supporters applaud him for raising awareness of mental health though he could easily have achieved the same outcome in an interview for which he was not paid at all. Had Warner done the same, the public reaction would have been scathing instead of mixed.
Which brings us to Warner. The former vice-captain is maintaining his silence though he must be tempted to follow his former team-mates by speaking publicly himself.
Since his apology in Sydney, which many say was poorly handled, his media appearances have coincided with a return to playing - be it in Canada, the Northern Territory or Sydney grade cricket.
As much as recent events appear to be a move to hold him out, CA must know that by closing the door on Warner they risk losing control of him.