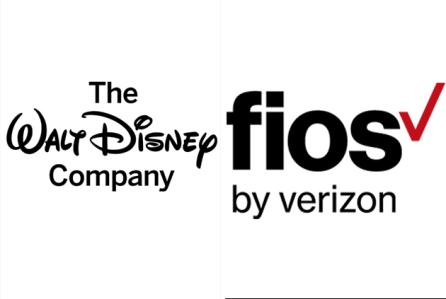 'Tis the season for cable carriage fights, with December 31 a common expiration date for major deals, and the latest battle is brewing between Disney and Verizon FiOS.
The media company has started airing ads aimed at the 4.5 million subscribers to FiOS. The spots carry the message "don't lose your shows." They say that ESPN, Freeform, the Disney Channel and local ABC stations in New York and Philadelphia could go dark by this time next week if the parties cannot reach an agreement.
Sports is a central issue in the carriage impasse, as it often is. ESPN is preparing to broadcast the two College Football Playoff semi-final games, which have been two of the highest-rated live telecasts in all of television in recent years. The network also has an NFL wild-card playoff game in early January.
In the fall of 2017, Disney and Altice went beyond the contract deadline but managed to avoid a blackout. The companies reached a settlement after some acrimonious back and forth about Disney's heavy spending on sports rights pushing up carriage fees.
A Verizon spokesperson said in a statement, "We are actively negotiating with Disney to ensure the best deal for our customers."
The American Television Alliance, a consumer watchdog group, said 2017 set a record for the most pay-TV blackouts, with 213. This year's pace has been a bit slower, with 137 through early December. Even so, there is considerable strain on traditional pay-TV distributors and programmers alike as customers seek out new solutions through stand-alone streaming options and skinny bundles.