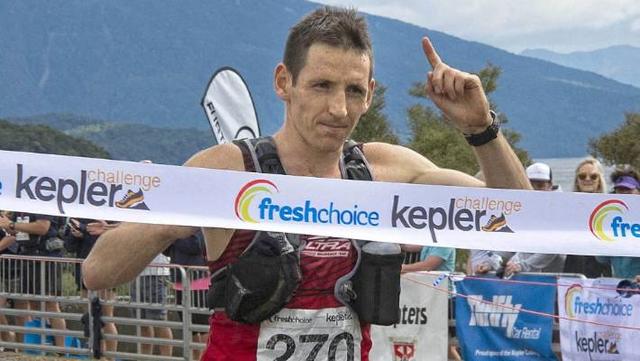 The Kepler Challenge title is wide open this year and new runners making their debut may just grab it.
Defending champions Sam McCutcheon, now living in Edinburgh, won't be back to attempt a third win in as many years, while Ruby Muir, who has won five of the past six Keplers, won't be back this year.
Strong contenders this year include Wellington Scottish Harriers club member Daniel Jones, who will be making his challenge debut.
Jones has a background which includes ultra-running and adventure racing and he ran a 2hr 20min marathon on the Gold Coast earlier this year.
His estimated finishing time of 4hr 32min is a touch faster than the current race record set by Martin Dent in 2013.
"I couldn't really remember what time I put down, I just hope I go alright," Jones said.
"There's always been a bit of a clash for me with the Kepler, one year I was going to do it but it clashed with the Xterra trail running champs in Hawaii. This year there was an opening and I'm excited about giving it a crack."
Australian Blake Hose has raced worldwide but will tackle the Kepler loop for the first time.
In terms of experience, it's difficult to go past Christchurch's Vajin Armstrong, who has completed five Kepler Challenges and won the event three times between 2010 and 2012, while Te Anau policeman Dwight Grieve should be the highest-placed local runner on the back of a year which saw him represent New Zealand at the world mountain running championships.
Those in the know were suggesting that Croft was a strong chance of beating the Challenge women's record which has stood since 2003, but a three-week period spent recharging body and mind has seen her opt for the 27km Grunt instead.
Croft, who has returned to New Zealand from Taiwan and now splits her mountain running season between Wanaka and Europe, said the break was much needed.
"My season started in Europe back in April, my last race was in South Africa on October 22 and I just found that I was mentally pretty fried," she said.
"It's frustrating because I've always wanted to do Kepler, but my body is just not ready for 60km."
Italian Cecilia Flori, who only took up running seriously when she moved to New Zealand in 2016, was runner-up to Muir last year, and should start favourite on Saturday, although Nancy Jiang is another newcomer who will arrive with strong hopes after finishing 15th at this year's world mountain running championships with the New Zealand women's team which was eighth overall.
Australian Etienne Blumstein-Jones returns to Te Anau to defend his Luxmore Grunt title and has signalled his intention of trying to crack the Grunt record set by Phil Costley in 2008, although he will need to better his time from 2017 by nearly 15 minutes to do so.
The women's race is shaping as a beauty, with New Zealand mountain running champions Sarah Douglas and Sabrina Grogan both expected to feature.
The Fresh Choice Kepler Challenge has been running annually since 1988 and is one of New Zealand's most-beloved mountain runs.
The 60km Challenge starts at the Lake Te Anau control gates at 6am, with the first runners expected to finish between four and five hours later.
The 27km Grunt starts at 7am.