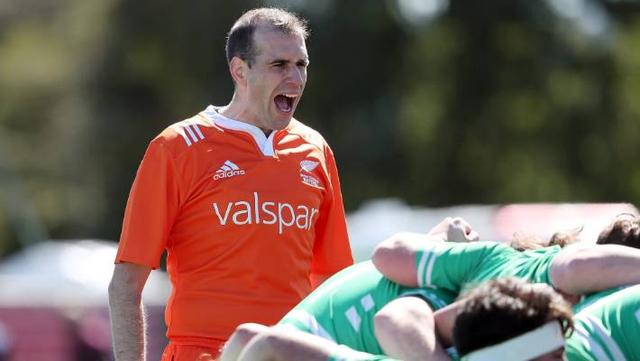 Jono Bredin's whistle-blowing code switch is complete after his elevation to the New Zealand Rugby national referee squad.
Bredin was a netball umpire for 18 years, winning Netball New Zealand's umpire of the year in 2015 and 2016.
He umpired the 2018 Commonwealth Games final between England and Australia before deciding to call it a day and go out on a high.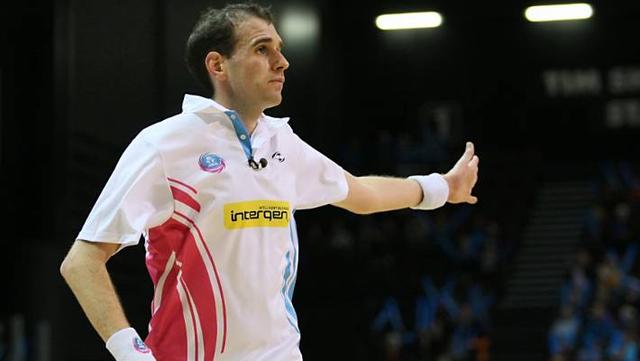 Jono Bredin umpired netball for 18 years.
"I've had a great netball umpiring career and signed off at the top this year with the gold medal match and [ANZ] Premiership final," he said.
"I achieved everything I wanted to in the sport and have decided now is the time to throw all my effort into rugby refereeing and challenge myself outside of my comfort zone."
Bredin said he was encouraged to transition to rugby three years ago by Wellington-based professional rugby referee Ben O'Keeffe.
"I worked closely with Ben when I was umpiring. We did some training sessions together to share ideas and he encouraged me to have a crack at rugby. So far I've been struck by how helpful and accepting everyone is and how keen they are to help. The plan is to repay some of that faith."
He was joined in the 34-strong national squad by former Bay of Plenty, Hawke's Bay and Chiefs' first-five-eighth, Daniel Waenga.
Waenga recently retired from playing and joins fellow squad members Glen Jackson, Jamie Nutbrown and Rebecca Mahoney as former players turned referees.
The national squad referees officiate in a range of competitions, including Super Rugby (professional referees only), Mitre 10 Cup, Mitre 10 Heartland Championship, Farah Palmer Cup, Jock Hobbs Memorial National Under 19 tournament and other domestic fixtures.
NZR national referee manager Bryce Lawrence said with the increase in matches around New Zealand, particularly in the women's game, there was a need for more depth in the refereeing ranks.
"With the women's game growing at a fast-rate and other domestic competitions constantly increasing in quality, we need to build depth and internal competition within our national squad to ensure we have enough quality referees to match the volume of games being played."
New Zealand Rugby's 2019 national referee squad:
(* = new to the national squad ** = a comeback to the national squad)
Glen Jackson (Professional referee) - Bay of Plenty
Nick Briant (Professional referee) - Bay of Plenty
Mike Fraser (Professional referee) - Wellington
Ben O'Keeffe (Professional referee) - Wellington
Paul Williams (Professional referee) - Taranaki
Brendon Pickerill (Professional referee) - North Harbour
Jamie Nutbrown - Canterbury
Angus Mabey - Auckland
Richard Kelly - Taranaki
James Doleman - Otago
Cam Stone - Taranaki
Michael Winter - Waikato
James Munro - Canterbury
Tim Griffiths - Manawatu
Nick Webster - North Otago
Hugh Reed - Hawke's Bay
Tipene Cottrell - Hawke's Bay
Damien McPherson - Poverty Bay
Nick Hogan - Wellington
Rebecca Mahoney - Wairarapa Bush
Stuart Curran* - Otago
Jono Bredin* - Otago
Marcus Playle* - Auckland
Chris Paul* - South Canterbury
Brittany Andrew* - Manawatu
Maggie Cogger–Orr* - Auckland
Lauren Jenner* - Counties Manukau
Daniel Waenga* - Hawke's Bay
George Haswell* - Canterbury
Daniel Moore* - Canterbury
Larissa Collingwood* - Waikato
Monique Dalley* - Wellington
Vincent Ringrose** - Wellington
Richard Gordon** - Wellington