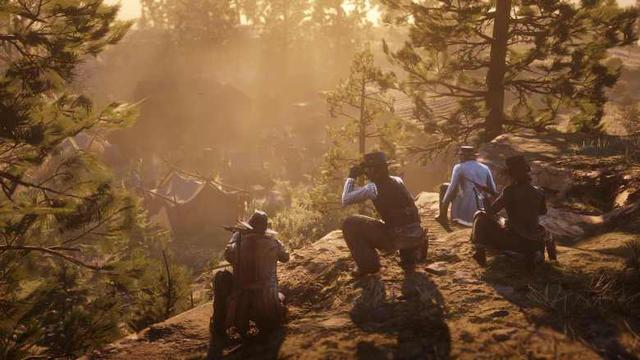 The Red Dead Redemption 2 Online beta has started today for many players but it isn't fully available to everyone just yet.
Red Dead Online is Red Dead Redemption 2's take on the online format that was pretty much perfected by Grand Theft Auto. Grand Theft Auto V's online mode is one of the major reasons the game still appears on various top sellers lists each month.
One thing players might be wondering about is if their beta progress will carry over to the official launch of the mode. Since players have several days with the beta it would be a bummer to see all that progress wiped out.
Rockstar released a lot of information today about the beta and one of them covers whether or not your progress will carry over. It sounds like the current plans are for everything to carry over but the door is left open for the possibility everything could be wiped.
We hope that all player progress during this early period of the Beta will be able to remain intact long term, however as with many betas for large scale online experiences such as this, there is always the chance that we may need to implement rank or other stat resets in case of issues.
Rockstar wants players to report all bugs they run across during the duration of the beta. Red Dead Redemption 2 is one of the most polished games this generation which is probably why they want the online aspect to follow a similar path.
Red Dead Redemption 2 Online will certainly be a hit among players if Grand Theft Auto Online is anything to go by. There's currently no timetable as to when the mode will come out of beta but stay tuned.
Red Dead Redemption 2 is out now for PS4 and Xbox One.
See Also