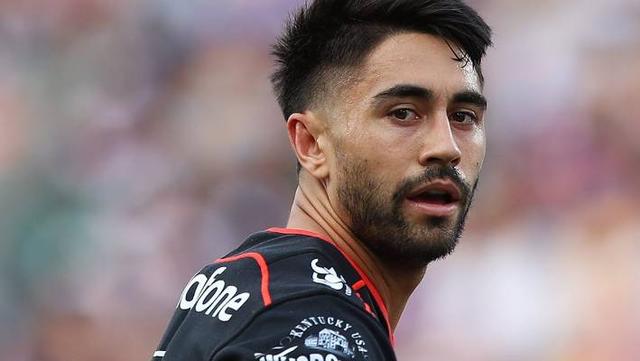 Shaun Johnson has been granted a release from the final year of his contract with the Warriors.
Chief executive Cameron George said the NRL club had agreed to the star player's request for a release effective immediately.
"Yesterday (head coach) Stephen Kearney, (recruitment manager) Peter O'Sullivan and I met with Shaun and his manager Peter Brown," he said on Wednesday.
"During the meeting Shaun clearly demonstrated to us that he didn't want to be at the club in 2019.
"On the basis of what Shaun told us, we are not going to compromise our culture on and off the field with people who do not wish to represent our club, members and fans in the way we expect.
"Everything we do is about the club being first and what's best for our future, our development and ultimately our results.
"While it's disappointing it has come to this, we must acknowledge the contribution Shaun has made to the Vodafone Warriors. We're proud of what he has achieved at the club and wish him all the best for the future."
Johnson scored 917 points in 167 appearances during his eight-year stint at the club.
The Sharks are said to have spoken with Johnson's agent about a move to Cronulla with the club's recruitment team reportedly set to meet on Wednesday to finalise a potential four-year offer.
It has also been suggested that Johnson could take up a one-year deal before returning to the market in 2019 when a host of clubs would have space in the salary cap to make a play for the 28-year-old.