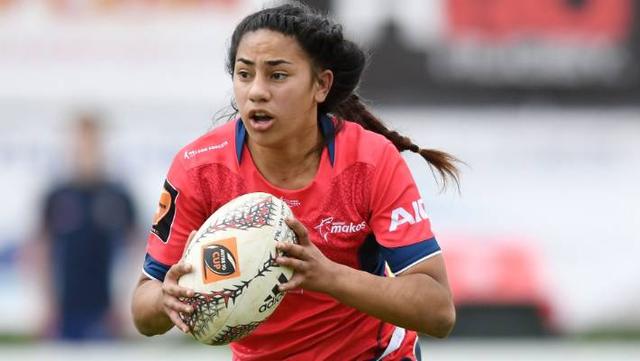 Risi Pouri-Lane is set to make her Black Ferns Sevens debut after being named in the team for the last tournament of 2018 in Dubai.
The Motueka teen, who captained New Zealand to the Youth Olympic Games gold medal, is in her first year in the contracted squad and coach Allan Bunting has been impressed by her progress.
"Risi is ready to go. She has had a great build up with the Youth Olympic Games win; there is no pressure on her at all, now its about going out there and enjoying the experience," Bunting said.
In 2017, the Black Ferns Sevens opened the circuit with a fifth place finish in Dubai, the only occasion they missed the final in the five World Series events.
Currently leading the World Series standings after a first round win at the Glendale Sevens, Bunting said the focus is on continual improvement.
"USA was a good start for us but when you win one, everyone looks at you a bit closer, so we've got to be better this time round," he added.
Meanwhile, the coach paid tribute to Michaela Blyde on being crowned World Rugby Sevens Player of the Year for the second consecutive year, along with nominees Sarah Goss and Portia Woodman.
"It's amazing to have three of our ladies up there who have been performing consistently, not just last year but for the last four or five years. They are going really well, and we are proud of how they represent our country."
Black Ferns Sevens: Ruby Tui, Shakira Baker, Stacey Waaka, Terina Te Tamaki, Sarah Goss (c), Michaela Blyde, Tyla Nathan-Wong, Kelly Brazier, Gayle Broughton, Theresa Fitzpatrick, Risi Pouri-Lane, Alena Saili, Kat Whata-Simpkins (travelling reserve)