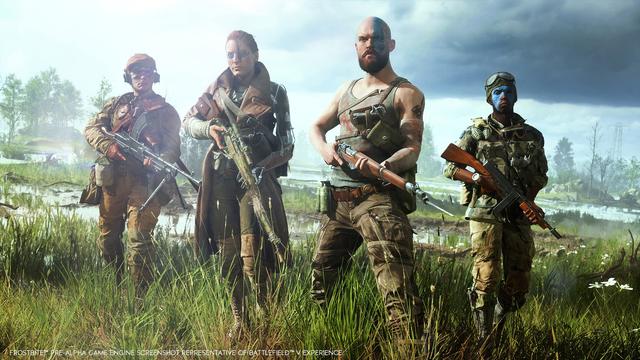 Battlefield 5 may be a recent release, but if you act fast you'll be able to buy it at a sharp discount. Best Buy and Target both have sales right now, with copies of Battlefield 5 going for as low at $30.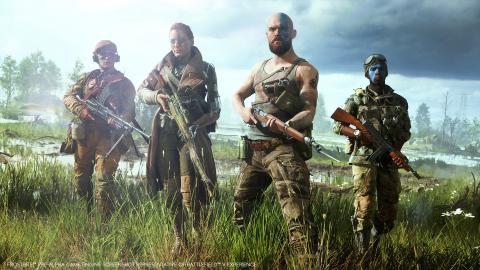 EA
First up is Best Buy. Battlefield 5 is discounted down to $39.99 for the standard edition on PS4, PC and Xbox One. As an added perk, you also receive a free SteelBook case for PS4 and Xbox One orders. If you have a Gamers Club Unlocked account through Best Buy, your discount stacks on top of the sale, meaning Battlefield 5 drops down to $33.59, and this includes the SteelBook case. Best Buy does offer free shipping, but faster shipping comes with an added price.
Believe it or not, the price drops even lower if you're buying from Target. Standard editions of Battlefield 5 for PS4 and Xbox One are $29.99 until Thursday. Unfortunately, the PC version of Battlefield 5 is not on sale at Target for some reason. Buying from Target also includes free two-day shipping. Target is not offering the same SteelBook case deal as Best Buy.
Both stores are not offering any discounts on Deluxe editions or digital versions of Battlefield 5. The only items on sale at both Target and Best Buy are physical copies of the standard edition.
If you really wanted the SteelBook case at the lowest price possible, it's likely you can take Best Buy up on its price match guarantee offer. The company says it will match any prices on products from major retailers, and Target definitely counts as one of those. To take advantage of the price match, call 1-888-BEST-BUY or visit a store location for more assistance.
This price drop is the first major sale for Battlefield 5 since it was released one week ago (not counting all those early access release dates). It isn't common to see a game this new on sale so fast, so be sure to act quickly if you are interested in either of these deals. It will probably be a few more months until we see Battlefield 5 offered at this price again.
Battlefield 5 is now available for PS4, Xbox One and PC.
So what do you think? Are you interested in taking advantage of either of these deals for Battlefield 5? What other games would you be interested in buying if they went on sale? Let us know your thoughts in the comments section below.