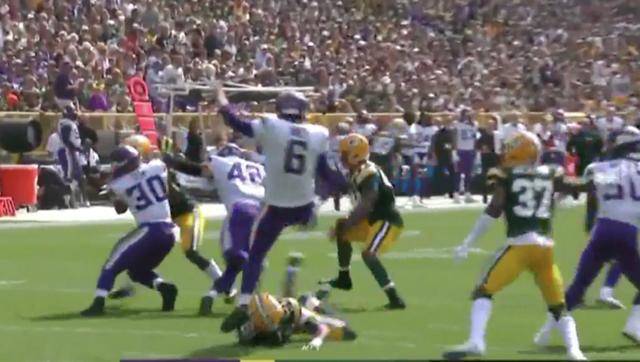 If you want to win football games in the NFL, you have to dominate all three facets of the game. That includes special teams. For as good as Aaron Rodgers is, if the Packers also win that part of the game, his job will be just that much easier on offense. He can thank the punt return unit in this one, who blocked the Vikings attempt for a simple score.
That's rookie cornerback Josh Jackson with probably the easiest touchdown he will ever get in his career.
The Vikings defense wants to challenge Rodgers to attempt heroics with his banged up knee, but he might not have to if Green Bay keeps making plays like this one.