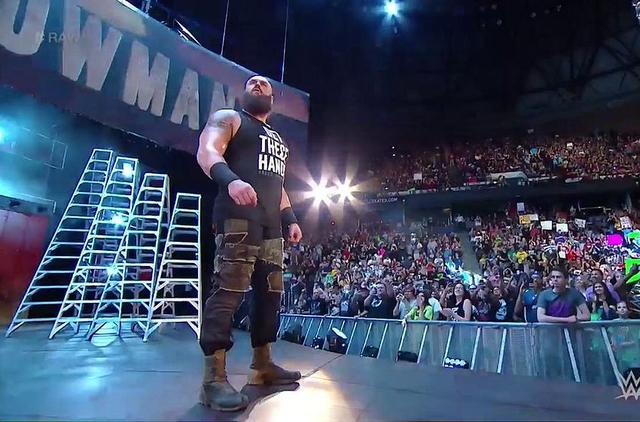 It was established that WWE legend and former Raw General Manager Mick Foley would be the special guest referee during the Universal Championship Match between Roman Reigns and Braun Strowman to commemorate the 20th anniversary of the famous Hell in a Cell match between Foley and The Undertaker at King of the Ring 1998. However, it's noticeable that WWE has included only have the participants of that match in tonights activities. Here's how The Undertaker could still be involved in tonight's main event, and it'll have greater ramifications that could lead way into Wrestlemania 35.
It was my personal favorite match of all time – The Undertaker versus Mick Foley as Mankind, the latter falling off the cell once, through the cell once, and onto a slew of thumbtacks over and over, and over again.
It's been a little over twenty years since that match, and to commemorateit at a pay-per-view that proves Taker and Foley made the Cell a household name, Foley will be acting as special guest referee during the Roman Reigns vs. Braun Strowman match inside the cell for the Raw Universal Championship.
Don't mind the fact that during Foley's last stint as Raw General Manager, he was treated affectively like crap and eventually fired by Raw Commissioner Stephanie McMahon, the same Stephanie McMahon who allegedly allowed Foley's return to call this match. Really, don't mind it, because it will prove to greatly bolster the argument of this article.
It's been noticeable to me, however, that as one-half of that famous match, The Undertaker, even though he's very recently been appearing on WWE programming to promote WWE Super Show-Down in Australia, has thus far had nothing to do with the event he too should be celebrated it. Foley didn't fall off (and through) that cell twenty years ago without any help, and I think Taker deserves a little bit of the action tonight too.
Now, here's where you're supposed to suspend your disbelief, despite of (or rather maybe, to humor) WWE's tendency to disregard the continuity of its storylines. If you do, I guarantee there's a possibility that WWE could use that tendency to create literally the biggest match for The Undertaker in recent years.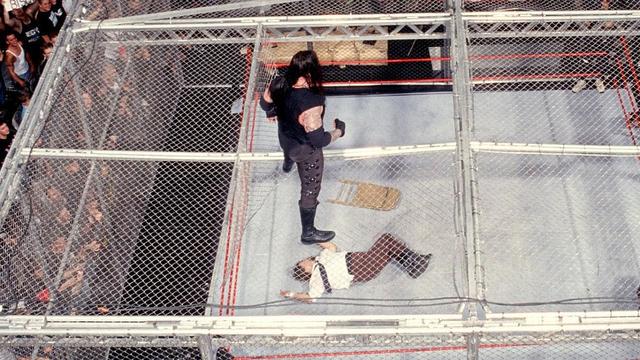 Let's start tonight, where Universal Champion Roman Reigns defends his championship against Braun Strowman, who is cashing-in his Money In The Bank Contract. As you may remember, at Wrestlemania 33 Roman Reigns promised he could retire The Undertaker, and in the end it appeared that he did (for the time being).
You may already see where I'm going with this.
We've already speculated that Mick Foley may have a bit more say in the outcome of this match than he should, but what if instead of aiding the Challenger accidentally, he tried to ensure Strowman get the pinfall. The reasoning behind it is irrelevant to me personally, but it perhaps Stephanie brought Foley back purposely to screw over Reigns, who's never exactly been well-regarded by WWE "management".
What if right before Foley sets Strowman up to capitalize on Reigns, all the lights in the arena go out. The announcers are in a frenzy, and no one can see what's going on inside the ring. Suddenly the lights come back on, and instead of there being three men inside the cage, there are four.
The Undertaker is standing face to face with Foley, who immediately begins falling back, waving his hands, and insisting he "wasn't really going to do it". The Undertaker doesn't listen to him; he doesn't have to. The Undertaker choke-slams Foley for attempting to interfere, and in the shock of it all, Roman Reigns is able to offer the challenger one last Spear or Superman Punch to finally lay him out for the win.
The Undertaker is still in the ring as Roman's hand is raised for the champ, who for some reason offers a respectful nod to The Phenom. Strowman, on the other hand, won't be as thankful. As Taker attempts to leave the cage, Strowman tries to grab Taker, who is able to counter with another choke-slam for Strowman.
Although the continuity with already-established storylines is a bit spotty, tonight at Hell in a Cell, WWE could begin a bid for Strowman vs. The Undertaker at The Undertakers biggest scheduled match from year to year – Wrestlemania. You could bet Strowman would appear on Raw the next night absolutely furious that The Undertaker cost his championship opportunity.
It's not important that Taker be there that night to confront Strowman; what's most important is that we hold this event in mind for until next March, where Wrestlemania 35 events begin to get cemented.
The next time Taker shows up on Raw following his appearance at Super Show-Down, it's important that Strowman doesn't forget what happened at Hell in a Cell tonight, as if he doesn't, you can bet it would lead to one the biggest, literally and figuratively, matches either performer has ever been set with at Wrestlemania before. Who wins after all that? We do.
It's a very minimalistic way to both get the audiences looking forward already to next year's Wrestlemania, and the perfect way to honor both Foley and Taker's role in the match that but Hell in a Cell on the map all those years ago.
Will Taker really appear tonight at Hell in a Cell? Be sure to follow along with our live review and grades of tonights event!