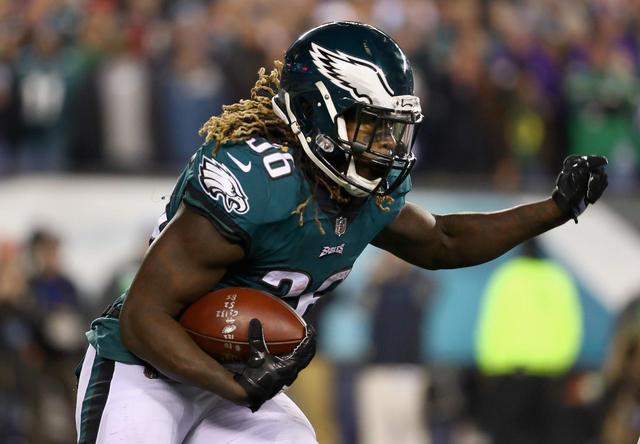 The Philadelphia Eagles saw starting running back Jay Ajayi go down with an apparent injury in Week 2 against the Tampa Bay Buccaneers. As Jimmy Kempsky of the Philly Voice revealed, Ajayi is currently questionable to return to the game.
Jimmy KempskiAjayi back injury, questionable to return.
The injury didn't look good, as Ajayi hobbled to the sidelines with trainers surrounding him. With his status unknown, it seems like a longshot he'll return to this game. One of the Eagles backups in Darren Sproles is inactive for this game, which means the work will fall largely on Corey Clement and Wendell Smallwood.
Fantasy Football Impact
While Sproles is out for Week 2, the big question is who would pick up the work if Ajayi was to miss time. Fantasy football owners may want to look to Sproles assuming his current injury isn't serious. As Pro Football Talk revealed, the veteran pass-catching back is currently dealing with a hamstring injury.
While Sproles is the better pass-catching option, as he hauled in four passes for 22 yards in the team's opener, Clement would likely take over Ajayi's role as the top runner. Sproles and Clement both had five rushing attempts in Week 1, but Clement flashed more upside (26 yards vs. 10 yards).