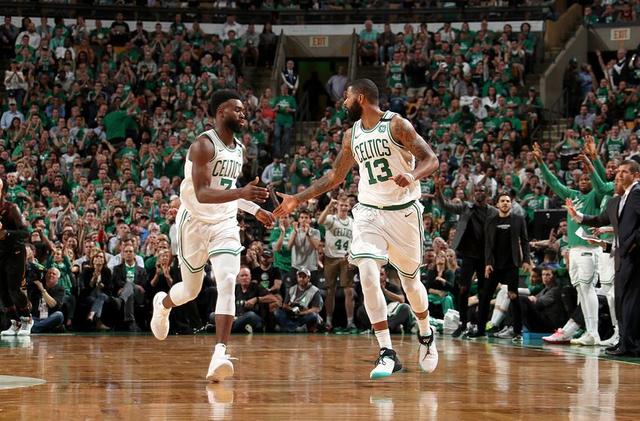 Expectations are sky-high for the Boston Celtics this season. Fans expect the C's to be competing for a banner in June. For this to come to fruition, this team needs to win a lot of games during the regular season.
The 2018-19 regular season is almost upon us. As this new season approaches, the majority of the media have expressed their confidence in the . Many consider them the heavy favorites to finish as the top seed in the Eastern Conference and later represent the conference in the NBA Finals. In order to have the opportunity to compete for a championship, the Celtics must excel during the regular season.
Most individuals seem to underrate the importance of the regular season. This is understandable though, especially when you consider how LeBron James dragged a four seed to the NBA Finals this past season. Unless you are a team that has the best player on the planet, it is important to finish as a high seed in order to advance deep into the playoffs. Just look at the C's for evidence, they finished as the two seed last season which led to them having home court advantage throughout their playoff run. This advantage was crucial to their success as they only lost one home game during the entirety of the postseason.
In order for this team to reach their full potential, players will need to adjust to playing slightly different roles. For example, Terry Rozier will definitely not play the same amount of minutes as he did during last year's postseason run. Kyrie Irving is now healthy so Rozier will have to accept a role as a playmaker, defender, and scorer for the second unit. Also, Gordon Hayward is joining the group so this could mean that players like Jaylen Brown, Semi Ojeleye, and even Jayson Tatum could receive reduced roles. There will be less pressure on Jaylen and Jayson to make plays for themselves and others.
Boston is expected to do great things this season, and for good reason. They are an extremely talented basketball team, with the perfect mixture of young studs and veterans. There will be peaks and valleys throughout the year, but expect the green to win a lot of games. Adding Hayward to this already great team will only increase the win total for this group. Anywhere from 58-62 wins is realistic, and this success will allow the team to gain a much-needed advantage heading into the playoffs.