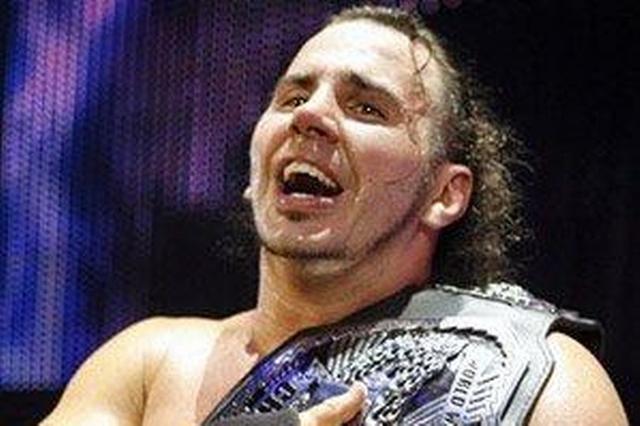 Former WWE Tag Team Champion Matt Hardy has announced his retirement from the squared circle at the age of 43.
After a glittering 26-year career, Matt released a video on social media claiming it was "time to go home, to be a father and a husband".
The high flying North Carolina native formed one of the greatest tag teams in WWE history alongside his real-life younger brother Jeff, 41.
Matt Hardy announces retirement as WWE legend admits "it's time to go home" after 26 years in the ring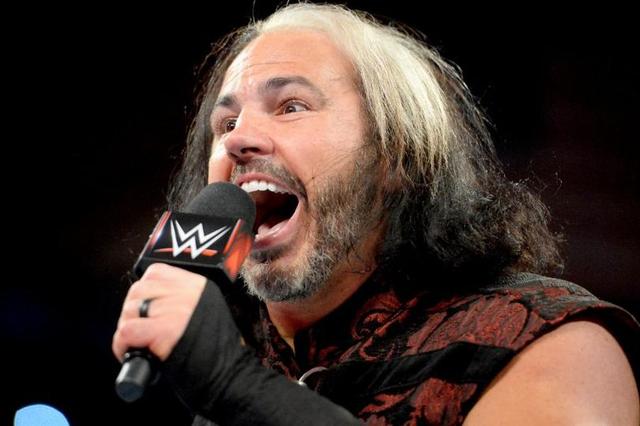 © WWE
The pair put on many classic tag matches during their careers, both with WWE and IMPACT Wrestling, but also flourished as singles stars.
In WWE alone, Matt captured Cruiserweight, United States, European and Hardcore title belts, and also won the ECW Championship.
Mirror Sport's Tony Quant has cast his eyes over Matt's incredible in-ring work and compiled a list of 10 of his very best matches.
WWE RAW
Hardy Boyz vs. The Acolytes
While this may not be one of those matches which featured highlight reel moments from start to finish, it is important for different reasons. It was the first time that the Hardy Boyz - then led by manager Michael Hayes - won the WWE Tag Team Championship, after defeating Edge and Christian at King of the Ring earlier in the year to gain number one contender status.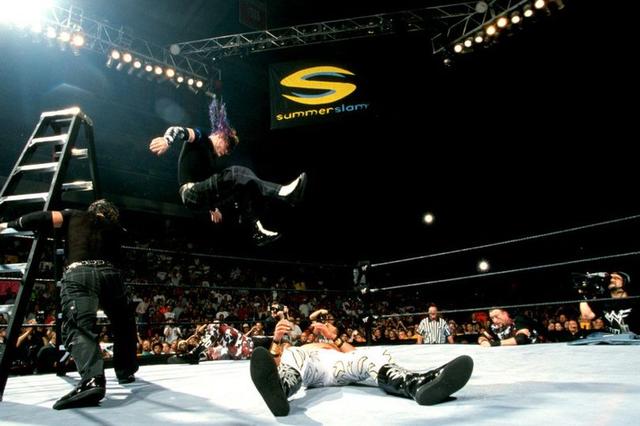 © WWE
WWE Summerslam 2000
Hardy Boyz vs. Dudley Boyz vs. Edge & Christian
The WrestleMania X-Seven bout between these three teams will arguably be classed as the best ever TLC match, but many forget that it was at SummerSlam the previous year that the trio of teams brought to life the TLC stipulation. At the time there was nothing like the TLC match and while in later editions the bumps and craziness was eclipsed, this match still stands up today and is one of the reasons that each and every man involved deserves to be in the WWE Hall of Fame.
Jeff Hardy says he can't resist taking extreme risks to entertain WWE fans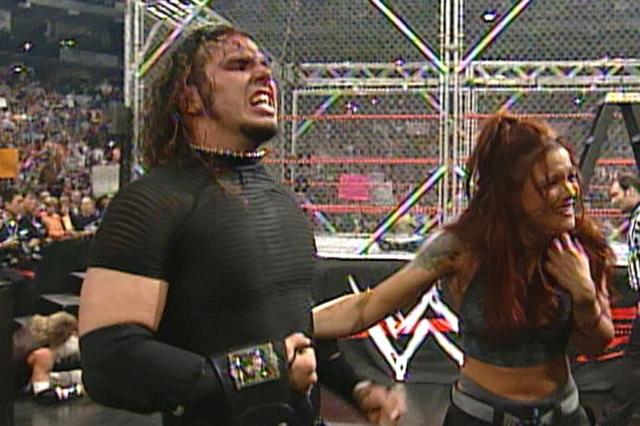 © WWE
WWE Unforgiven 2000
Hardy Boyz vs. Edge & Christian - Steel Cage Match
Following on from the first TLC match at SummerSlam, the Hardy Boyz and Edge & Christian carried on their long term feud and clashed inside a steel cage at Unforgiven. During the 2000s it seemed whatever match you found these four men involved in simply could not fail and that is very true of this contest. The Hardy Boyz were able to get the upper hand during and pick up the tag team titles in a very physical and entertaining match.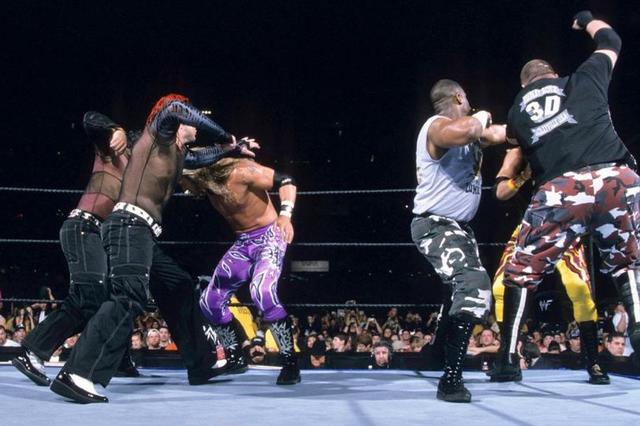 © WWE
WWE WrestleMania X-Seven
Hardy Boyz vs. Dudley Boyz vs. Edge & Christian - TLC Match
This phenomenal classic is still considered as one of the greatest WrestleMania matches of all time. The war between the Hardy Boyz, Dudley Boyz and Edge & Christian, assisted by Lita, Spike Dudley and Rhyno respectively, really set the bar for TLC matches going forward. Six men willing to put absolutely everything on the line in a match whcih put each and everyone of them on the map. The company clearly appreciated their efforts, subsequently naming a pay-per-view after the match.
© WWE
WWE Unforgiven 2008
Matt Hardy vs. Chavo Guerrero vs. Mark Henry vs. The Miz - Scramble Match
Another huge moment in the career of Matt Hardy was when he finally won his first world title. Hardy capturing the ECW Championship at Unforgiven may not be the first moment that you think of when recalling his greatest moments, but with his recent retirement message, it is a truly significant moment in his career. It is certainly a shame that he never got to lift either of WWE's world titles, but his tag team accolades - including 10 reigns in WWE alone - will live on forever.
WWE star Dean Ambrose says he "nearly died" from a Staph infection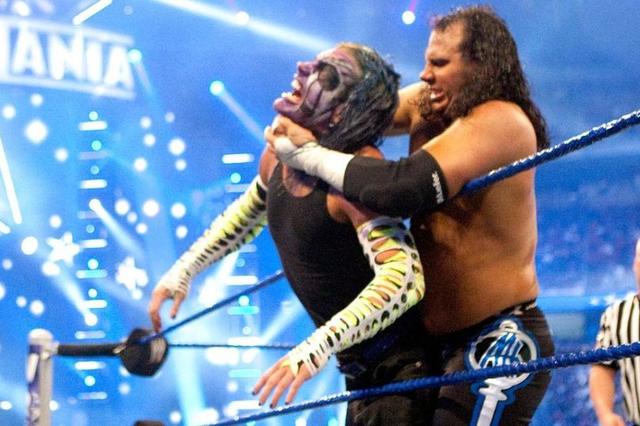 © WWE
WWE WrestleMania 25
Matt Hardy vs. Jeff Hardy - Extreme Rules Match
In April 2009 at WrestleMania 25, Matt and his brother Jeff clashed on the Grandest Stage of Them All in an Extreme Rules match. After Matt was revealed to have been the one attacking his brother Jeff in the weeks leading up to the show, there was only one way to settle the score. As a team their chemistry is undeniable, and this is certainly the same when the pair are standing on opposite sides of the ring.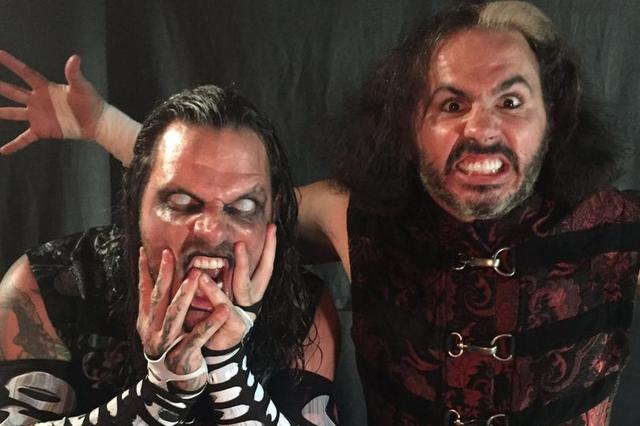 © TNA
IMPACT Wrestling
Matt Hardy vs. Jeff Hardy - The Final Deletion
The Final Deletion was the first glimpse that fans got inside the Broken Universe that Matt Hardy had put so much effort into creating. It was something unlike anything else that had happened inside the wrestling world at that stage and while it opened up large debates online as to whether it was even professional wrestling, there was no denying that it was very unique and gained a lot of attention. The match also served a dual purpose as it bought the Hardy Boyz back together under the IMPACT brand with 'Broken' Matt and Brother Nero reestablishing themselves once again.
IMPACT Wrestling Total Nonstop Deletion
Tag Team Apocalypto
This match was the brainchild of Matt and not only highlighted his wrestling ability but also gave the world a glimpse into the creative mindset of 'Broken' Matt Hardy. The match featured an array of tag teams both new and old and encompassed all of the madcap brilliance of the Broken Universe.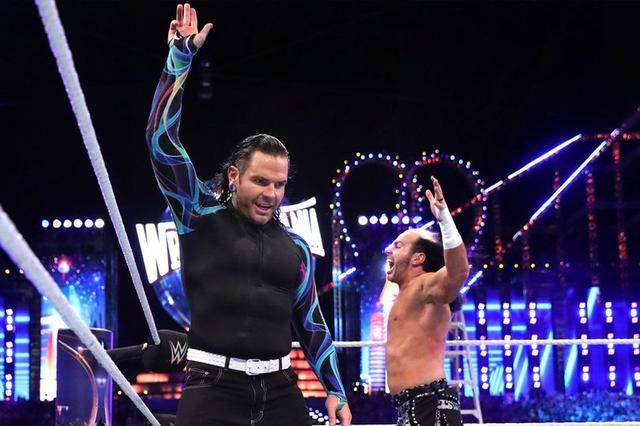 © WWE
WWE WrestleMania 33
Hardy Boyz vs. The Bar vs. Enzo & Cass vs. Gallows & Anderson - Fatal 4-Way Tag Team Ladder Match
One of the greatest 'WrestleMania moments' of modern years without a shadow of a doubt was the Hardy Boyz returning to WWE after nearly a decade away. Their shock appearance would have blown the roof off the Camping World Stadium if it hadn't been an open air venue! The element of surprise was executed perfectly and once that classic Hardy Boyz music, hit there was no denying that the tag team titles were changing that night.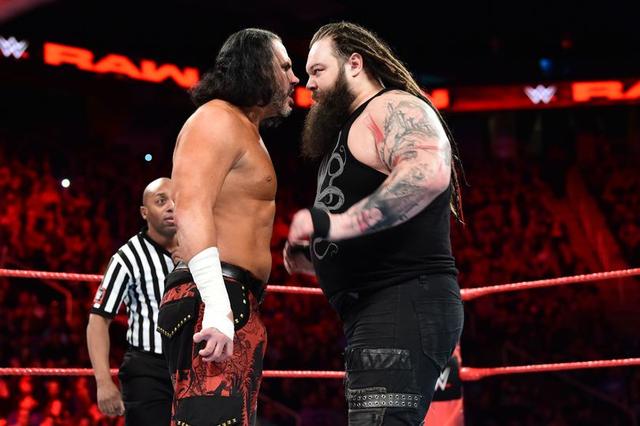 © WWE
WWE RAW
Matt Hardy vs. Bray Wyatt - The Final Deletion
This is what the WWE Universe had wanted to see for such a long time and while some felt it was misplaced on an episode of RAW, many were blown away by the creative licence that Hardy had been given to get his surreal vision across. Wyatt was perhaps the perfect dance partner for a match so strange and the acknowledgement of the old Final Deletion gimmicks made for a truly special finale to WWE's flagship show.