Liverpool star Roberto Firmino has revealed that he is 'OK' after suffering what looked to be a serious eye injury after an altercation with Jan Vertonghen in the Reds' 2-1 win over Tottenham.
The Brazil international confirmed the news on his official Instagram account, with many worried that the 26-year-old may have to be left out when Paris Saint-Germain arrive at Anfield on Tuesday.
roberto_firmino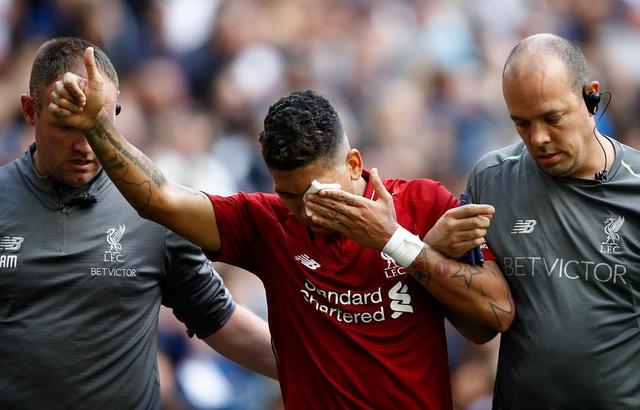 It was just a scare, my eye is ok and so am I. Thank you for all the support and see you soon #YNWA Foi só um susto, meu olho está bem e eu também! Obrigado por todo o apoio e a gente se vê logo
Firmino wrote: "It was just a scare, my eye is ok and so am I. Thank you for all the support and see you soon  #YNWA"
The former Hoffenheim forward had to be substituted after 74 minutes when Vertonghen's finger appeared to go deep into Firmino's eye socket.
However, the club revealed that the player underwent hospital examinations, with the issue said to be an abrasion of the eye with no lasting damage.
The issue will continue to be monitored by the Merseyside club up until Tuesday's Champions League opener against Le Parisians at Anfield, where a decision will be made on whether the forward can play a part.
Firmino bagged what turned out to be the winning goal against Spurs when he tapped home from close range following a defensive mix up.
The goal was his second Premier League strike in five games this season, whilst he has also recorded two assists.
Should Firmino not be fit to play against the Ligue 1 champions, Liverpool will be far worse off given the Brazilian's significant impact.
Liverpool FCFirmino has been directly involved in 61 @premierleague goals for #LFC under Klopp.
In their run to the Champions League final last season, Firmino scored 10 goals and assisted seven for Liverpool, the most goal involvements of any player in the competition.