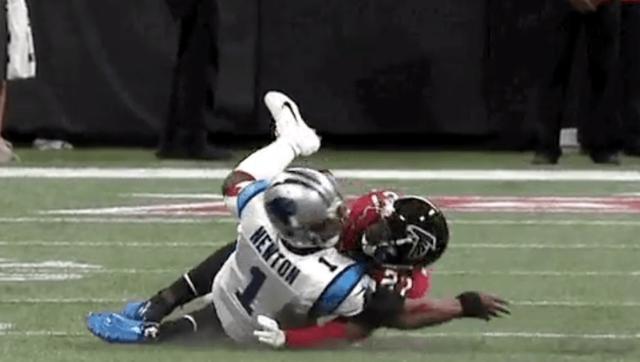 ​There's just no place for this in modern day football. Atlanta Falcons safety Damontae Kazee will surely be hearing from the league office for this one. After ​Cam Newton picked up a fourth-and-4 just past midfield, he slid down to the ground, giving himself up. Kazee, perhaps too eagerly, hit Newton late in one of the dirtiest plays you'll see this year.
That's an easy ejection, and for once the correct call from the refs. Newton is a known runner, but that doesn't give Kazee an excuse to treat him like a running back. Today's rules are meant to ​protect the quarterback, but that would've been considered a cheap shot regardless of the era.
Dan WolkenCam Newton just got nailed after sliding down and there are tempers flaring in Atlanta. Kazee got him and Cam is coming to the sideline. Looks woozy.
That hit was flagrant, and thankfully the retaliation won't hurt the Panthers in the long run. Newton, for his part, has stayed in the game despite the initial shock in the moment.