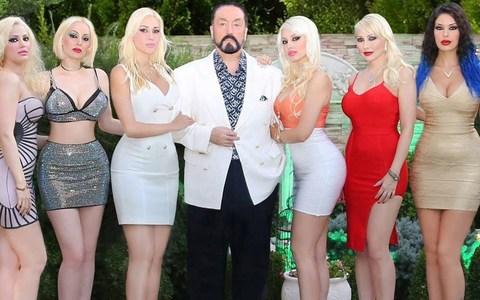 r Oktar's assets were seized, Anadolu said, adding that authorities appointed a trustee to his companies, associations and foundations.
Weapons including guns and rifles were also found during the raids, the agency said.
Before officers took him for a medical check, Mr Oktar told waiting media that the claims were "lies", adding: "This is a game by the British deep state."
He often rails against the so-called "British deep state" in his programme and in one video, he says it has "sneakily disguised itself" and is linked to criminal groups.
Mr Oktar is himself accused of political and military espionage by authorities.
Mr Oktar first came to media attention in the 1990s when he was the leader of a sect caught up in multiple sex scandals. As a result, he had faced similar criminal charges of setting up a criminal organisation.
One of the "kittens" Ceylan Ozgul said in March that she ran away and slammed the lack of freedom but another woman, Tulay Kumasci, said Ozgul left of her own free will.