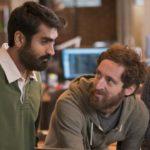 There are a total of 19 programs being predicted for Emmy nominations in the races for Best Comedy Series, Best Drama Series and Best Limited Series. Every single one of them is also predicted to earn acting nominations, except one: "Silicon Valley." Over the course of the show's past four seasons it has picked up 31 nominations, but only one of them was for a performer. Why is the show beloved by so many members of the TV academy, but not the actors branch?
"Silicon Valley" has achieved the rare feat of steadily earning more nominations every year for four years: 5 in 2014, 7 in 2015, 9 in 2016, and 10 in 2017. It was nominated four years in a row for Best Comedy Series, Best Comedy Writing and Best Comedy Directing. But none of its stars made the cut until Thomas Middleditch earned a bid for Best Comedy Actor in 2016. Even though "Silicon" gained nominations in 2017, Middleditch lost his spot in the acting race.
As of this writing the show appears to be safe in the race for Best Comedy Series, according to our latest predictions. It ranks fourth with 9/1 odds. But Gold Derby's users are not as optimistic about the show's actors. Middleditch ranks 18th for Best Comedy Actor with odds of 100/1.
SIGN UPfor Gold Derby's free newsletter with latest predictions
But maybe the show has a shot at a surprise nom in the race for Best Comedy Supporting Actor, where Kumail Nanjiani gets ninth-place odds of 80/1. Nanjiani has been on "Silicon Valley" since the beginning, but this is the first time he enters the Emmy race as an Oscar nominee. Last year he co-wrote and starred in the semi-autobiographical romantic comedy "The Big Sick," for which he picked up a 2018 Academy Award bid for Best Original Screenplay. That kind of notoriety could make all the difference.
"Silicon Valley" is on the Emmy acting ballot several more times. Along with Nanjiani, Josh Brener, Matt Ross, Martin Starr, Zach Woods and Jimmy O. Yang are up for consideration for Best Comedy Supporting Actor. Amanda Crew and Suzanne Cryer are vying for Best Comedy Supporting Actress noms. And Chris Diamantopoulos is entered for Best Comedy Guest Actor.
It's possible now more than ever that the floodgates will open for the tech comedy since its fellow HBO series "Veep," which has dominated the Emmy nominations in recent years, is on hiatus this year and isn't eligible to compete at the 2018 awards. But how much of that "Veep" support will carry over to "Silicon Valley" and its actors?
PREDICTthe Emmy nominees and winners now; change them until July 12
Be sure to make your Emmy predictions today so that Hollywood insiders can see how their TV shows and performers are faring in our odds. You can keep changing your predictions as often as you like until just before nominees are announced on July 12. And join in the fun debate over the 2018 Emmys taking place right now with Hollywood insiders in our television forums. Read more Gold Derby entertainment news.