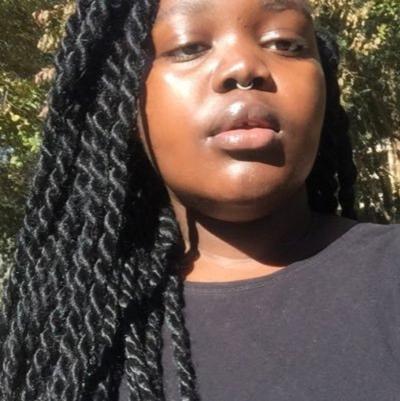 A female Twitter user has taken to the platform to reveal how an old lady constantly reminded her how beautiful she looked and she didn't know why until she finally found out.
The user on the handle 'Zia' told how the older lady would always tell her, 'promise me you believe you're beautiful.' For too long, she was left in the dark as to why the woman would always insist on those words until a recent discovery.
Zia recently learnt that the woman had a 20-year-old daughter who committed suicide because she was being bullied for her dark skin. Following the incident the woman took it upon herself to build self-confidence into every young black woman she came across wanting them to feel good in their own skin.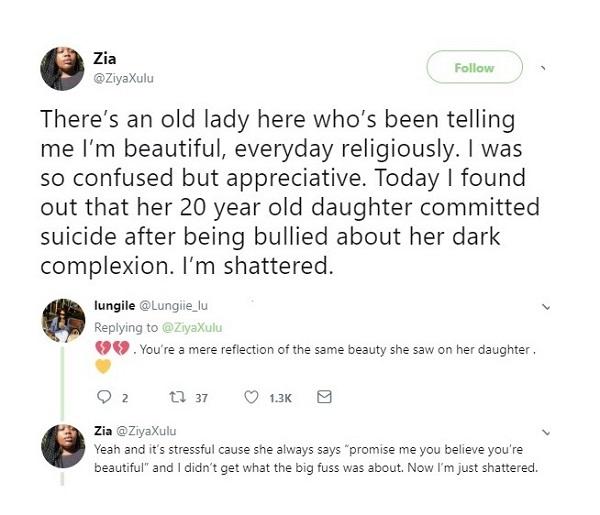 Zia was left stunned by this discovery and she decided to share the story with everyone on her timeline.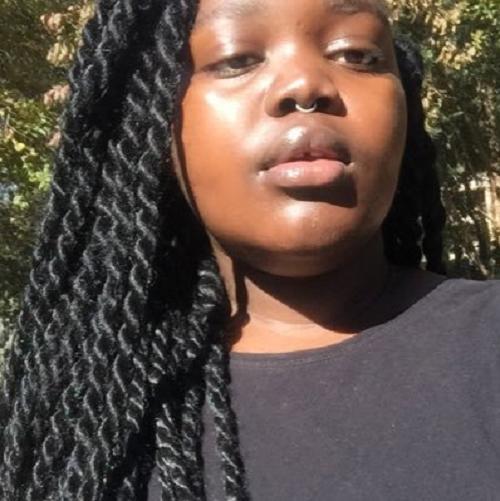 You may leave your comments below.