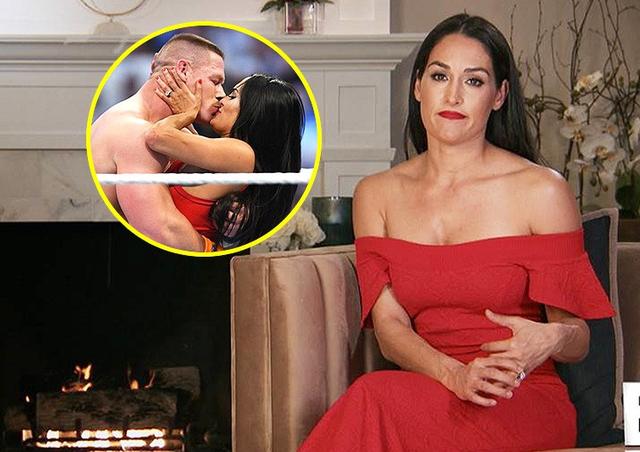 Though we couldn't accept the fact that John Cena and Nikki Bella were calling it quits on their relationship, but we cannot deny there were some MAJOR red flags in their relationship all along.
On the recent episode, of season three premiere of Total Bellas, which was filmed before Nikki Bella and John Cena split, Nikki revealed how abandoned she felt in her relationship with John.
She said, "What people don't realize about my relationship is I'm alone a lot. To be honest, since we've gotten engaged, John and I have probably shared our bed together maybe 30 days total out of, like six months."
Now their not sharing a bed could also be been due to their busy schedules, but it's certainly alarming. Sadly, this isn't the only bad sign.
Even back in 2013, John had to force Nikki to sign a 75-page contract before she could move in with him. Nikki told her sister, "I just don't understand it. I just don't know what to feel. I'm so confused. It kind of makes me second-guess where John and I stand in our relationship. I love John but maybe he knows that he doesn't want to be with me forever?"
This definitely could have been another reason for their split after 6 years together. But John now is starting to rethink about everything they had together.
John who made an appearance on the Today Show explained, "I still would love to marry Nicole. I still would love to have a family with Nicole. There was an unfortunate set of circumstances where our relationship ended. There's been a lot of speculation recently about me being seen in public, and everyone's thinking like, 'Oh John Cena's enjoying the single life.' No, I was supposed to be married and have a honeymoon over these two weeks."
We certainly wish them all the luck during this difficult time as it's clear hope is still very much alive.