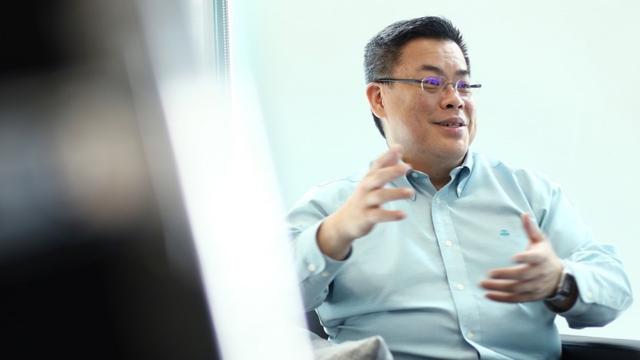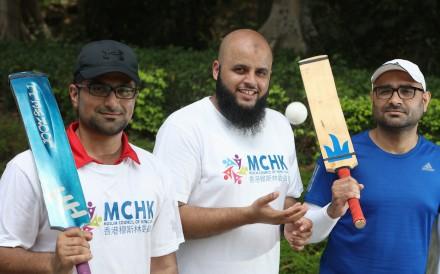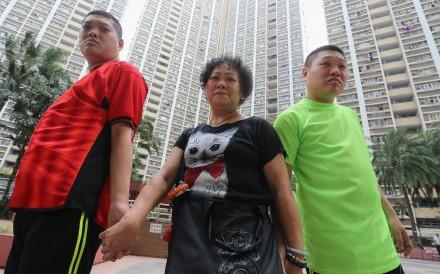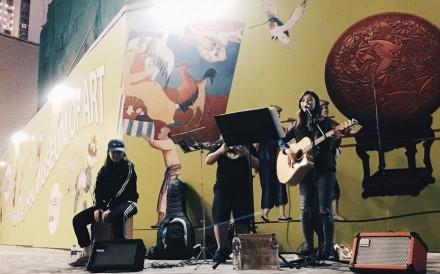 From selling aquarium fish as a youngster and second-hand cars in university to developing online travel packages, entrepreneur Alex Kong, 48, has seen it all – including getting burned in a multimillion-dollar business deal. But he got up, dusted himself off and persisted to later set up The Next Generation (TNG) e-wallet, which was first developed in Hong Kong and serves the 1.2 billion "unbanked" people across much of Asia through its global partners.
Originally from Sarawak, Malaysia, Kong has been plugging away in business for 35 years, e-commerce for more than two decades and in the city's technology industry for about 10 years.
Wong, a bookworm who has read thousands of titles, also plays hard – badminton, cycling, body pumping and aerobics exercise at the gym three or four times a week.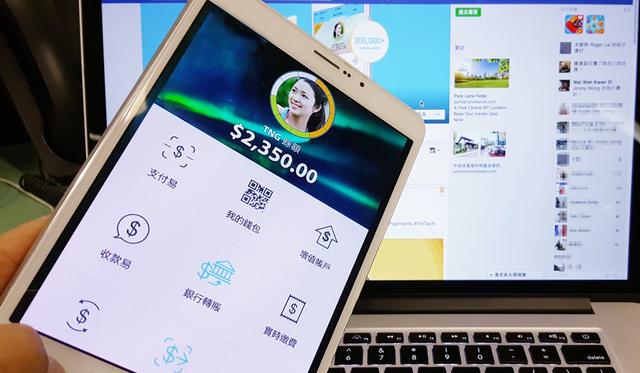 Where does the future lie for your company?
In 2016, TNG was granted a stored value facilities licence from the Hong Kong Monetary Authority, which allowed it to get into the international remittance market in Asia by providing global transfer services in 13 countries including mainland China, Indonesia and the Philippines.
With more than 800,000 app downloads, at least 400,000 active registered users and more than 1,000 merchant outlets by the end of 2017, TNG is eyeing the first batch of virtual banking licences to be issued by the authority this year.
Our chance lies in unbanked people, and our most important market is in Southeast Asia. More than 2 billion people around the world are unbanked, and around 600 million in Southeast Asian countries do not have a bank account. If we can facilitate the money flow and therefore trade in developing countries, we can help with their economic development. A country without a banking system can't go far.
How did the idea for TNG come about?
I had the idea about 10 years ago. The credit card system is a product from half a century ago and has an endless record of thefts and misuse. When you find a suspicious transaction with your card, the bank will waive it but the merchant will be penalised.
After the September 11, 2001 attacks, financial regulators around the world stepped up the fight against money laundering and terrorism financing, which led to huge amounts of fines on many big banks. Online credit-card transactions were considered highly risky by the banks as no signature was required. The banks suspended online transactions without advance warning or expected date of resumption, which greatly affected our business. So I was determined to create a system of my own.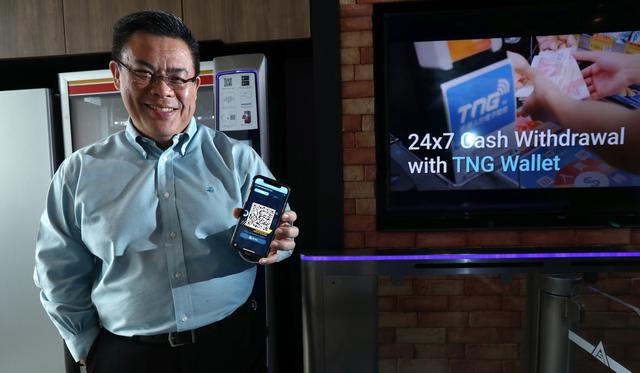 Why did you decide to tap the remittance market?
The transaction volume of remittances is much larger than that of e-payments. Hong Kong as a payment market is too small. Even if all 7.4 million Hongkongers paid with TNG, the profits from transaction fees wouldn't be sufficient to support the company. And Hong Kong people are not thirsty for digital payments given the prevalence of Octopus cards and credit cards. Hong Kong is also accustomed to consuming first and paying later.
So Hong Kong has great potential in remittances?
Close to 200,000 of TNG's clients are foreign workers. We believe that 70 per cent of the foreign domestic helpers in Hong Kong are our service users. They have to bear the risk of keeping all their cash with them because they cannot open an account at local banks. Every Sunday, their only day off in a week, they have to spend three to five hours just queuing to send their money back home because they don't want to give their husbands a large sum in one go. They also worry if the money will be used to pay for their children's schooling or utilities. On our platform, they can transfer money every other day or pay for public services directly.
Did you start young?
At the age of 13, I began to sell fish. I was born to a poor family in Malaysia so I sold goldfish, angelfish, bettas to fish shops and my classmates to earn some pocket money. When I was attending the University of Hawaii from 1990-93 – where I graduated with a bachelor of science degree in travel industry management – I sold second-hand cars to my schoolmates while taking part-time jobs.
After graduation, my first project was to create an online platform for booking travel packages because my family was running a tour agency in Malaysia. In 1997, we were the first agency to provide real-time e-commerce booking in the Asia-Pacific region. After September 11, the tourism industry globally was heavily hit. We decided to transform our system so that hotels and airlines could use it to provide online bookings for their clients.
Why did you come to Hong Kong?
It's my wife's hometown. Another reason was that we felt tired and restricted in Malaysia. The country was struck by the 1998 Asian financial crisis, and imposed foreign exchange controls forbidding the outflow of money. There was pollution from the Indonesian wildfire haze, bird flu, Sars and bombings in Bali, Indonesia.
We decided to start our business in Hong Kong. I brought a large sum of money and got 42 properties. I started to invest in real estate at age 28, buying flats and shops from Malaysia, Singapore to Hong Kong. I was kind of addicted to it at that time. I tried to acquire one of the largest tourism groups. My financier, who lent me money to complete the acquisition, decided to kick me out at the final stage so that he – instead of me – would own the tourism group. I sued him and won in court.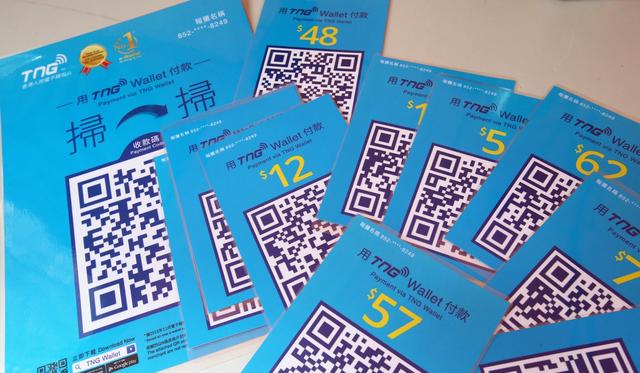 How did the 2008 recession affect your business?
I had planned to sell the tourism group to another banking group but then [investment bank] Lehman Brothers went bankrupt. The potential buyer couldn't fulfil the contract. In the end, the tourism group was returned to its original owner. I lost all my money and had to bear hundreds of millions in debt.
You were broke but decided to start a business all over again. Why?
I couldn't pay my debts by taking a salaried job. And I had never worked as a salaried man. So I had to continue as an entrepreneur. I had nothing but experience in e-commerce. So I decided to start a software house, SINO Dynamic Solutions Limited. It was a time when the second generation of iPhones was new to the market and few people had realised the potential of mobile commerce. The first mobile app we produced helped people to buy Hong Kong-Macau ferry tickets. We earned HK$20 (US$2.56) for each ticket sold. The second app helped people apply for a mortgage, which earned us some HK$2.7 million within a year. We also developed apps for people looking for properties for sale and insurance premium quotes. SINO grew from charging a project-based fee of HK$8,000 to HK$52 million.
Should the government help youngsters start their own business?
I don't think one should be helped to start his own business. You must learn from your missteps and failures. If you want to be a real entrepreneur, you must think about what you can do without any extra resources. In Hong Kong, access to capital is everywhere, interest is low and co-working space is conveniently available. I don't see any substantial obstacle. If you are afraid that you can't support yourself, you should just find a salaried job or become a civil servant.