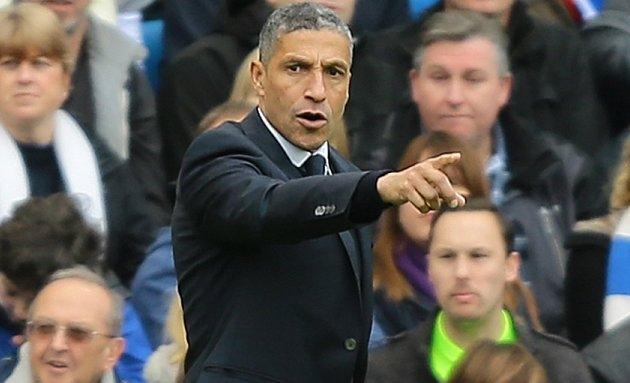 Brighton boss Chris Hughton is convinced can win the Premier League title next season.
The Seagulls meet tomorrow.
"I don't think they're that far behind," Hughton said of .
"I think the only difference is that we've embarked on a season where Man City have been that good.
"If Man City are that good next season then I don't see too much difference because I don't see too much wrong with what have done.
"I just think you've had one side that have blown everybody away so I don't think need to do that much. They've got great options.
"I think come next season they'll be very much title contenders and I think probably all of those (top six) clubs are hoping Man City don't have the type of season next season that they had this season."