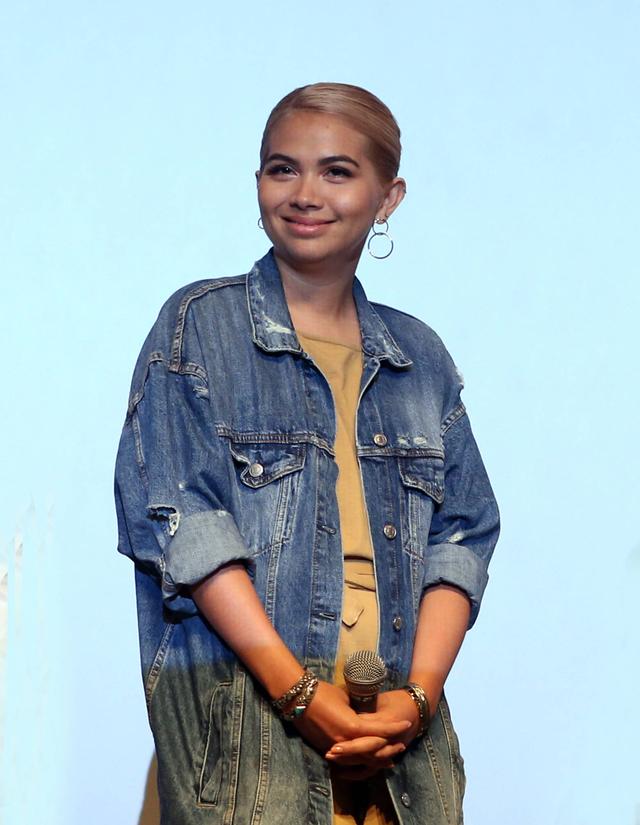 Hayley Kiyoko and Kehlani slammed Rita Ora's new track Girls, calling it "harmful" and "tone deaf".
Throughout the suggestive track, which also features Cardi B, Charli XCX, and Bebe Rexha, the women describe their sexual fantasies and experiences with other women, with the lyrics: "Sometimes, I just wanna kiss girls, girls, girls / Red wine, I just wanna kiss girls, girls, girls."
Gay singer-songwriter Kiyoko took offense to the track, and launched a blistering attack in a lengthy statement on Instagram on Friday (11May18).
"It's important for us as artists to use our platforms to move the cultural needle forward, not backwards," she began.
"There is a new song that came out today featuring a handful of well-known pop artists that has me overwhelmed with thoughts. I literally have a knot in my stomach right now."
Insisting she supported other musicians, she expressed her concern that the track, which she dubbed "downright tone-deaf", was doing harm to the LGBTQ community.
"A song like this just fuels the male gaze while marginalizing the idea of women loving women," Kiyoko explained. "I don't need to drink wine to kiss girls; I've loved women my entire life. This type of message is dangerous because it completely belittles and invalidates the very pure feelings of an entire community."
She concluded: "We can and should do better."
Fellow singer Kehlani, who identifies as queer, also criticized Ora's new track, and blasted it as "harmful".
Taking to Twitter on Friday, she wrote: "Every artist on the song is fantastic, and very much loved and supported by me... by all of us. but this isn't about talent. it's about choice. hate to be THAT guy but there were many awkward slurs, quotes, and moments that were like "word? word. and don't make this personal.
"I have an incredible song out with one of the artists (Ring with Cardi), and would love to work with the other three as well. & have met them all and respect them. there. were. harmful. Lyrics. period. love y'all."
Ora previously described the track as "a real gender-fluid freedom record".