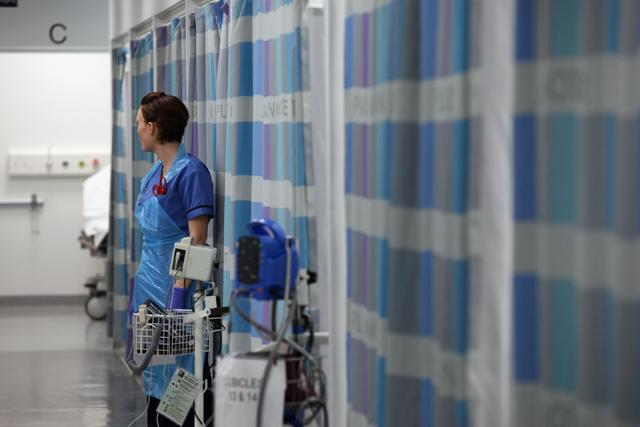 Nurses are regularly working shifts without stopping to eat or drink, according to a new report.
Over 50 per cent of nurses say they are regularly unable to have a drink of water while at work.
One nurse surveyed said she had received treatment for kidney stones because she had not been able to drink enough fluid.
While another said they'd had suicidal thoughts because of work pressures.
The poll conducted by journal Nursing Standard found that three quarters of nurses do not have enough time to take a break during one or two shifts a week.
Many other nurses said that they were receiving treatment for depression or using alcohol to cope.
One person said: "I haven't been coping. But I can't afford to go off sick or be honest with how much I'm struggling because I don't believe I'll actually get support."
Another issue raised in the survey was the lack of healthy food available while at work.
Over half of those polled said that they did not have access to healthy or nutritious food.
One nurse said: "The canteen is only open at certain times. Often if breaks are running behind - which they often do - healthy eating is not an option and the shop becomes the source of snacking on junk food for sustainance."
Royal College of Nursing senior employment relations adviser Kim Sunley said: "These comments show the very personal impact that extremely pressurised working environments and lack of management support can have on nursing staff."
"These are shocking findings and a very worrying snapshot of what is going on out there in the nursing workforce."
It comes following a poll by the Royal College of Nursing which found that almost a third of people in England thought employing more nurses was the top priority if the NHS secures additional funding.
Theresa May has vowed to deliver a long-term financial plan for the NHS this year, amid a growing funding crisis.