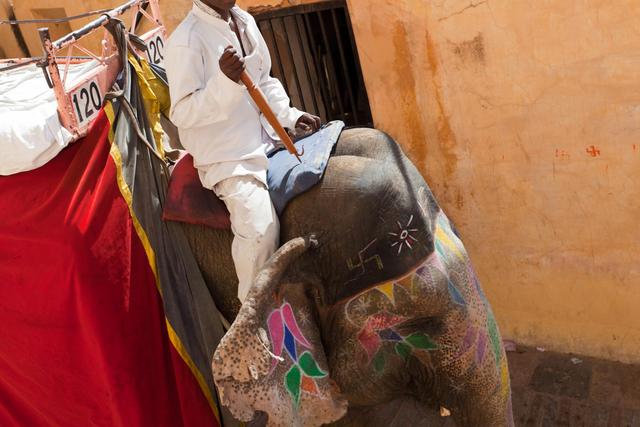 The world's biggest tour group has been promoting tourist trips to an elephant "orphanage" in Asia where it's claimed "many animals were bred – rather than rescued – and are chained for long periods and threatened with bullhooks", an investigation claims.
Tui, which is also Britain's leading holiday company, was also allegedly found selling elephant rides to tourists, even though it claimed to have stopped in 2015 on ethical grounds.
The tour giant - and some of the world's other best known names in travel - are accused of profiting from animal cruelty by promoting attractions worldwide where animals may be caused to suffer behind the scenes to make them compliant for holidaymakers.
Which? Travel, which researched 10 holiday firms, said many were making grand-sounding pledges on animal welfare that were ultimately empty promises. The consumer group said its findings included:
Expedia was selling tickets to a show in Thailand that featured tigers trained to jump through hoops of fire
TripAdvisor promoted a wildlife park where photographs showed the reptiles' jaws taped shut
Trailfinders was selling trips to an elephant centre whose owner also runs a notorious camp where the animals are allegedly forced to play football and throw darts
Riviera Travel was offering a safari in Nepal's Chitwan National Park with an elephant ride, with each animal carrying four people
The investigators slated Tui for its response to their findings, claiming that unlike some tour operators, it failed to take any action and even "blanked" Which? Travel.
Some companies removed tours from their websites after being challenged about them by Which? Travel or The Independent.
Elephant treks have repeatedly been exposed as cruel because of the way the animals are first trained, then kept and overworked. As babies, they are put through a process called "the crush" in which they are tethered by ropes or chains, deprived of adequate food and water and beaten. The practice teaches the young elephants to be afraid of people and to do as they are ordered, for fear of painful punishment.
Tourists around the world have been urged by campaigners not to ride elephants or support businesses that sell rides, although many elephant treks are still sold to holidaymakers in countries such as Thailand and India. The elephants in some cases are forced to carry the weight of more people than they can comfortably bear and forced to walk miles in scorching sun with insufficient water.
Which? Travel says it discovered that Tui – formerly Thomson Holidays – was selling elephant rides in Laos, near Thailand, even though its website said rides and shows were stressful for the animals and harmed their wellbeing.
Separately, Tui was also promoting a tour that included the controversial Pinnawala Elephant Orphanage in Sri Lanka until Which? investigated – when it took it down.
The Responsible Travel website stopped selling tickets for Pinnawala in 2008 after a report by the Born Free charity, which opposes the exploitation of captive animals, concluded the place had a poor animal-welfare record. Responsible Travel says online: "The concern is that Pinnawala is advertised as an 'orphanage' or 'sanctuary'… when in reality the elephants are bred and displayed as a tourist attraction.
"Some of the key points in the report include male elephants chained during 'musth' (an aggressive period associated with reproductive hormones) causing wounds to the elephants' legs; the elephants are trained with the threat of pain from an 'ankus' (a sharp hook with a spike, used as a traditional elephant training tool); and the elephants are used as photo props to bring in tourist revenues."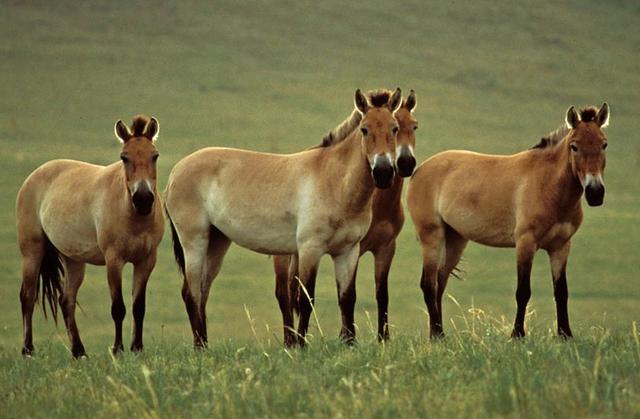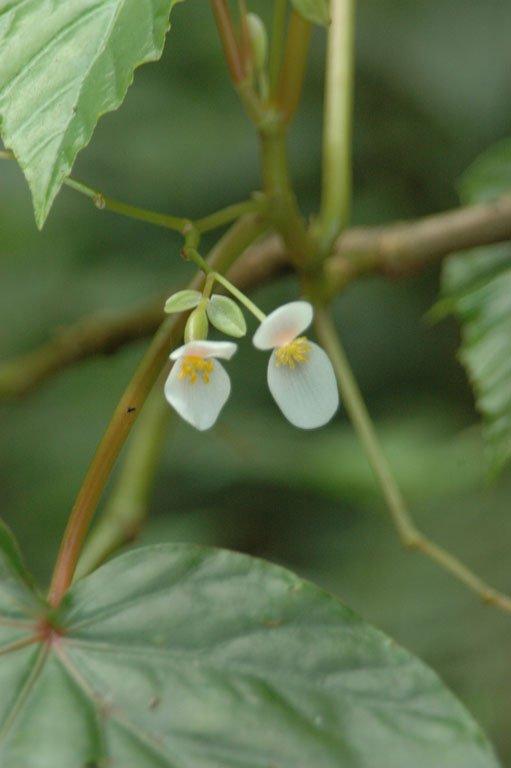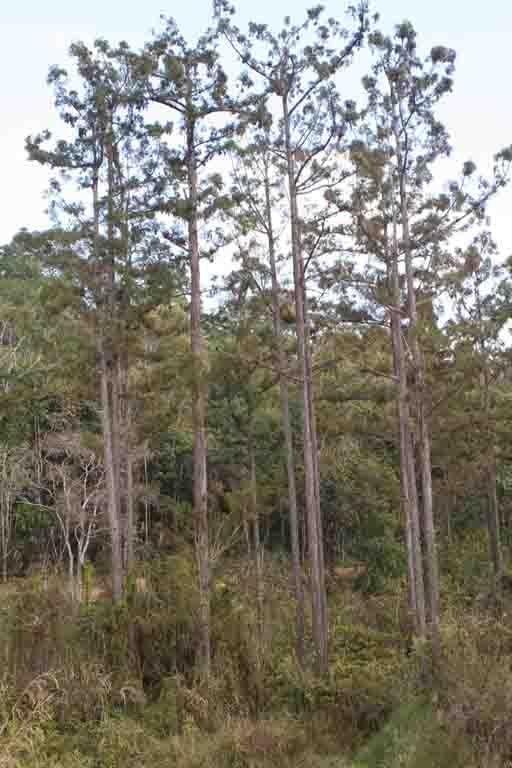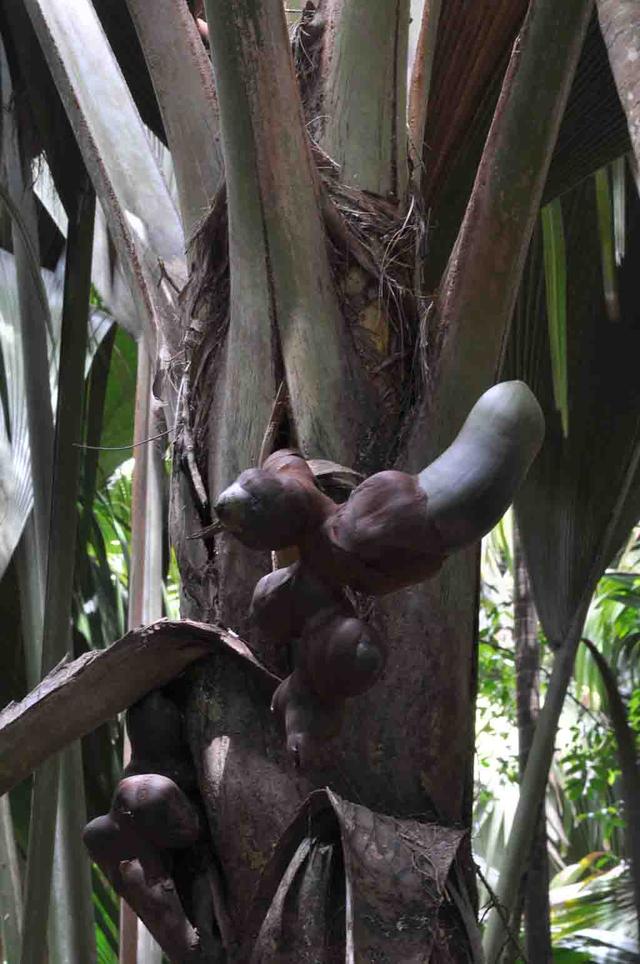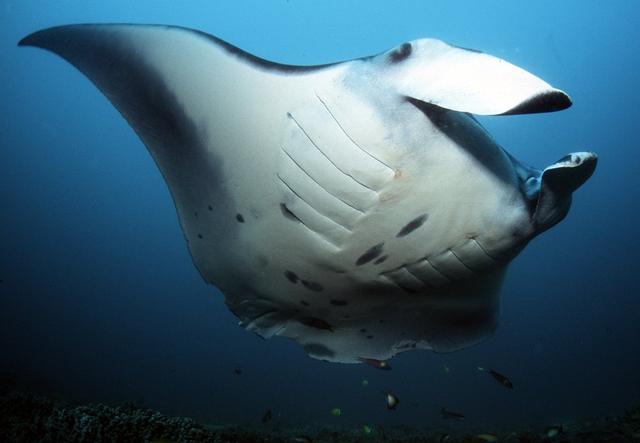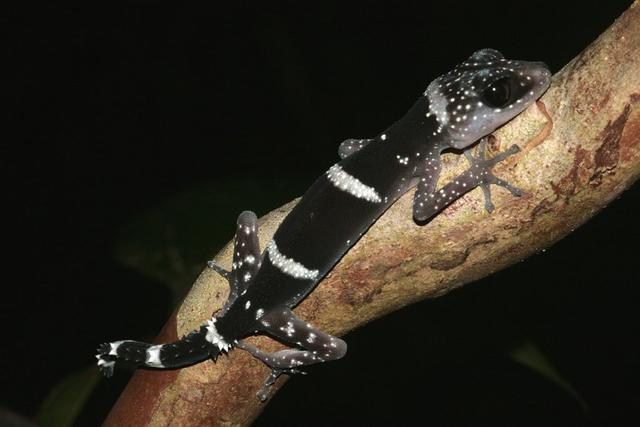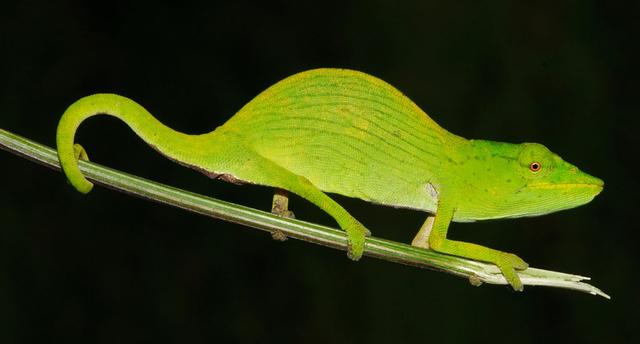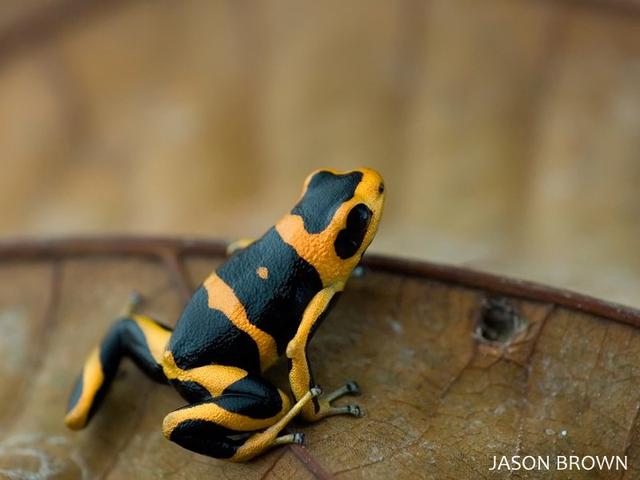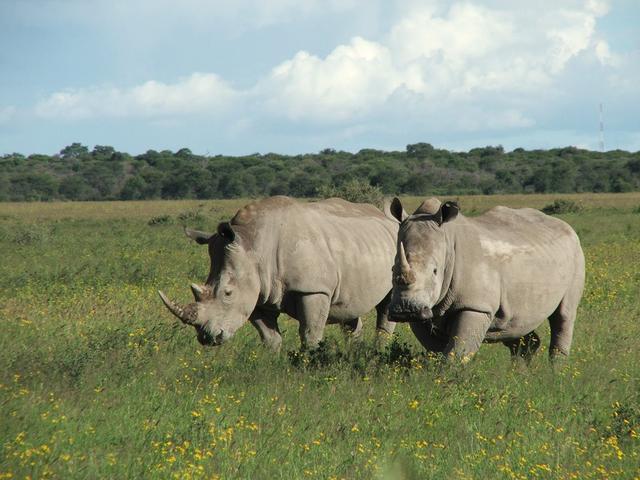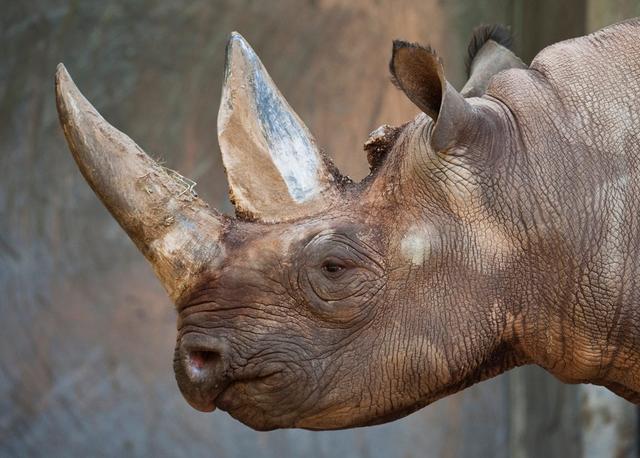 And a popular travellers' blog last month urged people never to visit Pinnawala, reporting: "I quickly became horrified at how these elephants were treated. I passed numerous elephants chained in solitary confinement... the fact they were shaking back and forth and only doing repetitive movements disturbed me. They looked like they were in deep distress."
Elephants were chained by their legs under water, unable to move around, some even forced to lie in the water and threatened with violence if they tried to get up, according to Handluggageonly.co.uk.
However, both Expedia and TripAdvisor are still selling tickets to Pinnawala, and TripAdvisor allows reviews and photos of it. Expedia's website even claims: "Watch local mahouts – elephant handlers – as they take care of these magnificent creatures."
Which? also said Expedia was selling tickets to a Thailand spectacle, Phuket Fantasea, that featured tigers jumping through hoops of fire, the report said, and that tourists could also bottle-feed cubs there. "Don't miss the chance to hold a tiger cub," Expedia's website still says.
Groups that have previously investigated such shows, including Animals Asia, have found evidence of animals being beaten with sticks and metal hooks and having their teeth and claws painfully removed to be taught these "tricks". Tigers are naturally afraid of fire and will avoid it.
TripAdvisor was selling tickets to Gatorland in Orlando, which offered visitors the chance to "wrestle alligators" but removed the park after Which? challenged it.
TripAdvisor also promotes Wildlife Habitat in Port Douglas, Queensland, where tourists can hold baby crocs and where at least one photograph has shown the reptiles' jaws taped shut.
​Trailfinders said that in January it had stopped selling excursions to the Thai Elephant Care Centre, but researchers who rang the firm were still quoted availability for "an experience where elephants are tame enough for visitors to bathe and feed them". A sister centre on the same site is the Maesa Elephant Camp, where elephants are forced to give rides, play football, throw darts and paint pictures for tourists – unnatural behaviour deemed unacceptable by Abta.
The camp's website features photos of chains around the elephants' necks, bullhooks in trainers' hands and wooden seats on the animals' backs.
Virgin Holidays set out a series of pledges in 2014 on animal and marine mammal welfare, including discouraging the building of new aquariums, but it still promotes a dolphin park in Dubai where dolphins have to drag visitors who pay to cling to their fins.
Rory Boland, the editor of Which? Travel, said: "Travel agents and holiday companies have launched grand-sounding animal-welfare policies but these mostly seem to be little more than empty promises.
"Nine out of 10 companies we investigated were still selling tickets to facilities where animals are reportedly kept in poor conditions or are forced to perform for entertainment."
The consumer group reported of Tui: "A blog post told customers that 'you can't go to India without getting an elephant's eye view' of the landscape. Another fondly recounted a show where the gentle giants played basketball and danced in traditional headdresses".
In some cases, blog posts revealed holiday firms saw such entertainment as acceptable. Until approached by The Independent, Riviera Travel was last week still carrying a blog by an employee that described an elephant ride through the jungle. "Our mahout explained that all the elephants they use are female as 'they are easier to handle'," the post said.
Tui removed the Pinnawala orphanage part of the tour noted in the research and also removed the blog post encouraging elephant rides.
Mr Boland added: "Five companies took action after we presented evidence to them, but some still refused. Many people wouldn't book with Tui if they knew the truth behind their animal-welfare policy.
"It's encouraging that companies have acted but it's not good enough that we had to catch them first. Instead of quietly removing attractions to avoid scrutiny they should be conducting audits, like Thomas Cook and Audley Travel have, and be proactive in removing attractions where animals are kept in poor conditions, or forced to perform for entertainment."
Thomas Cook earlier this year stopped selling tickets to 17 attractions that failed to meet a set of strict animal-welfare standards.
Last month TripAdvisor stopped promoting certain places "where captive wild or endangered animals are forced to perform demeaning tricks or other unnatural behaviour in front of the public, or where they are featured as part of a live circus or stage entertainment act in a demeaning manner." However, it continues to sell tickets to places where tourists can feed animals, and World Animal Protection said the new policy fell "well short" of what was needed.
"TripAdvisor needs to end the sales to all cruel wildlife entertainment attractions including to well-known places like Sea World and Loro Parque," said a spokesman for the charity, which runs a "Wildlife Not Entertainers" campaign.
"TripAdvisor has the potential to make a huge difference to the lives of wild animals by only promoting wildlife-friendly alternatives, like watching whales and dolphins responsibly in the wild."
A Tui spokeswoman said: "We take this matter really seriously. We acted on the Which? report findings and are in the process of ensuring that any old content is removed from our website. In light of this this we're reviewing our internal content and website refresh procedures.
"We were the first tourism company to begin the process of auditing suppliers of animal excursions after collaborating with ABTA to launch the Global Welfare Guidance for Animals in Tourism in 2013 and we expect all the attractions we deal with to meet these standards. We do not offer elephant riding excursions on tours operated by, or on behalf of, TUI and only work with partners who adhere to ABTA's guidelines and regularly monitor to ensure that they are."
Expedia promised to take down certain activities involving elephants and tigers, telling The Independent: "Our priority is to help travellers avoid situations where the welfare of animals is negatively affected. After consultation with a range of global industry-leading wildlife and animal protection groups, we have determined that certain attractions do not meet this standard.
"For example, the jungle trekking and elephant ride half-day tour and Sriracha Tiger Zoo half-day tour will be removed. For other activities that involve animal interaction but will remain on our sites, we want to educate travellers and allow them to make an informed choice whether or not to participate."
Expedia also said it had set up a wildlife tourism education portal.
Riviera Travel removed the blog referring to the elephant trek, in response to enquiries by The Independent. Hercules Zeris said: "Riviera Travel does not encourage its clients to take elephant safaris in Chitwan National Park and we arrange for 4x4 vehicles to be used instead. We have also removed any mention of this option from our website and do not promote this or any similar activities."
Trailfinders said that as soon as it found out that the owner of the Thai Elephant Care Centre was also profiting from cruel practices at its sister site, it withdrew tickets from sale immediately.
A spokeswoman for Virgin said: "The way tourists interact with captive whales and dolphins needs to change and we've launched several initiatives to evolve industry standards and shift consumer preference to more natural encounters. This includes a commitment not to add any new hotels or attractions that feature captive whales and dolphins and a significant investment in a ground-breaking initiative that will attempt to relocate captive dolphins to a coastal sanctuary for the first time."
TripAdvisor did not respond to a request to comment.