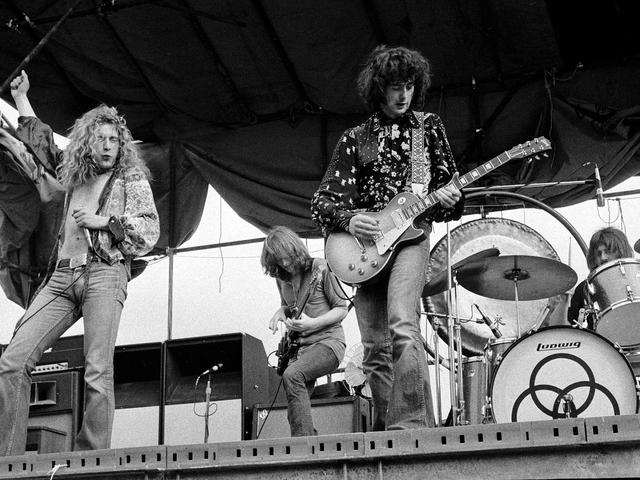 Guy Jenkinson suggested this one, tangentially prompted by Chris Hanretty's proposal for a Top 10 Songs About Rain by Scottish Bands, which somehow has not yet made it to publication. In chronological order, then...
1. "Hats off to (Roy) Harper", Led Zeppelin, 1970. "Purely on the strength of which I went to see Roy Harper in concert, who was brilliant," said Chris Jones.
2. "Song for Bob Dylan", David Bowie, 1971. Guy Jenkinson's opening nomination, along with "Paul McCartney", by the Scissors Sisters.
3. "Jackie Wilson Said", Van Morrison, 1972. From Patrick Hennessy, Peter Yates, Mary Elwin and Robert Boston. Also covered by Dexy's Midnight Runners, which means they get a mention although they didn't make the list with "Geno" (Washington) because I've never heard of him.
4. "Keith Don't Go (Ode To The Glimmer Twin)", Nils Lofgren, 1975. "Wherein the future E Street Band member pleads with Keith Richards not to succumb to his prodigious drug habit; advice duly taken," said Peter Carbery.
5. "Sweet Gene Vincent", Ian Dury and the Blockheads, 1977. Thanks to Don Brown London.
6. "There's a Guy Works Down The Chip Shop Swears He's Elvis", Kirsty MacColl, 1981. David Bertram, Rob Jackson.
7. "Levi Stubbs' Tears", Billy Bragg, 1986, referring to Levi Stubbs, lead singer of the Four Tops. From James Undy.
8. "When Smokey Sings", ABC, 1987. Tribute to Smokey Robinson. Popular nomination from Jonathan Isaby, Graham Fildes, Tom Morton, James Robson and Peter Yates. Also the answer to Damian Counsell's quiz question: which tribute record to an artist and a hit by that artist were in the top 40 US singles charts at the same time, apart from "We Love You Beatles" by the Carefrees in 1964?
9. "Lloyd, I'm Ready to be Heartbroken", Camera Obscura, 2006, in response to Lloyd Cole's "Are You Ready to be Heartbroken?" "Both excellent tracks", said Steve Van Riel.
10. "Lighten Up Morrissey", Sparks, 2008, after they did a gig with Morrissey at the Southbank Centre, London. I had no idea they were still going. From David Lister, who also nominated "The Late Great Johnny Ace", by Paul Simon. "This is poignant because he wrote it shortly after John Lennon's death and the song becomes about that."
*Actually, there are 11. "Ride On, Molina", Rivulets, 2014. Tribute to Jason Molina, singer-songwriter, who died in 2013, aged 39. A favourite of mine.
A lot of nominations this week, including several creative interpretations of the word "artist": "Vincent" by Don McLean; "Robert Mitchum" by Julian Cope (Peter Carbery); and "Andy Warhol" by David Bowie (Chris Hanretty). In the "there's always one" category was Peter Yates with "Dancing Queen" by ABBA. In the "sometimes there are two and they are trying to get round the Beatles ban" we had "Lady Madonna", nominated by James.
Next week: Most infuriating signs, such as "Not drinking water".
Coming soon: Great UK railway stations, after Quentin Letts defended Hull's, and said he also liked Eastbourne, Edinburgh Waverley, Brighton and Great Malvern.
Your suggestions please, and ideas for future Top 10s, to me on Twitter, or by email to [email protected]