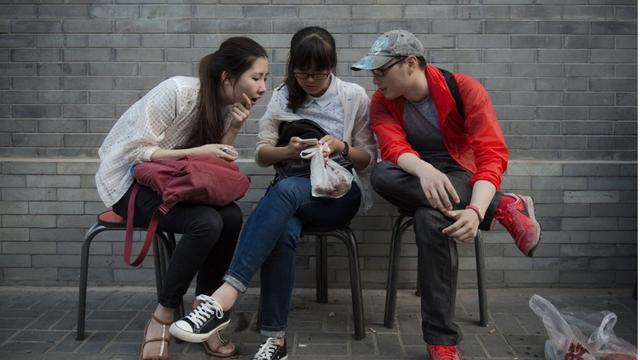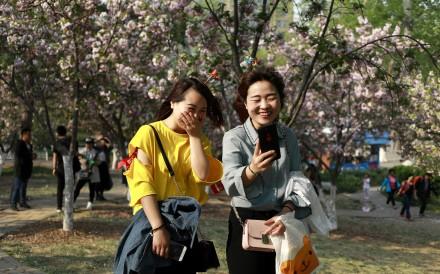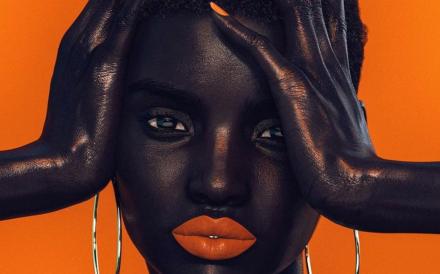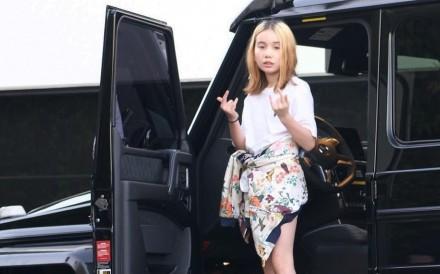 As the number of social media users continues to rise in China, the country's internet companies have embraced a so-called Social+ business model that leverages people's penchant for social media, entertainment, shopping and learning.
Here are some examples of Social+ in China's tech industry:
Social+ Gaming
Honour of Kings
Based on Chinese historical characters, Tencent's Honour of Kings is a fantasy role-playing game with more than 200 million registered players, making it the most popular game of its kind among China's young mobile gamers.
Players log in via their WeChat or QQ account, which then shows how many of their contacts and friends are online playing the game. Users can team up to battle others, and scores are displayed on a leader board, ranking players against their WeChat or QQ friends.
When players encounter each other in the game, the system also shows their relative distance from each other in the real world, giving the game more of a social aspect.
Tiao yi tiao
Roughly translated as "Jump Jump" in English, Tiao yi tiao started off as a mini-game application from Tencent that could be accessed via the WeChat platform. Tiao yi tiao players move a hopping black figurine from one platform to another by tapping on the smartphone screen, with a point scored for each successful jump.
Players need to the tap the screen longer when the jumping distance between platforms is greater. After each round, a leader board is displayed indicating how players scored relative to their network of friends. The simple jumping game acquired 100 million daily active users within a month of launching in December 2017.
Soon after, McDonald's and Nike placed advertisements within the game, displaying product images when the figurine lands on the platforms. Companies can customise the platform with advertisements for 5 million yuan (US$791,000).
Social+ Commerce
Pinduoduo
When users open the Pinduoduo app, they are greeted with an array of products, many of which are priced below 10 yuan (US$1.58) including delivery – but that price is only available if the user manages to get at least one more friend to purchase the item together.
The platform leverages each consumer's network of friends on Tencent's widely used WeChat platform, incentivising group-buying while simultaneously growing its user base as customers help spread the word of its platform by sharing deals with friends.
Established in 2015, Pinduoduo has acquired 300 million users.
Xiaohongshu
Xiaohongshu lets users share photos and videos, write posts and tag items in their pictures that link to e-commerce listings – it works like a combination of Instagram and Amazon.
Many of Xiaohongshu's users post photographs of themselves wearing make-up or showing off new skincare products, and interested buyers browse the site to see what others are saying about a specific product they wish to purchase.
Xiaohongshu's total user base numbers more than 80 million and the platform is particularly popular among those born after 1995, according to the company.
Its visually pleasing content and sense of community has attracted some of China's biggest celebrities as users, including Chinese actresses Fan Bingbing and Maggie Jiang Shuying, as well as Jelly Lin Yun.
Social+ Education
Mint Reading
Mint Reading is an English-learning app that incentivises users to share their progress daily on social media platforms, offering incentives such as free books after 80 consecutive days of using the app and sharing their progress.
Its business model not only gamifies learning, increasing user stickiness for its platform, but also keeps users accountable as they embark on a journey to read 3 books over 100 days, a course which costs 149 yuan (US$23)
Happy Words
This e-learning app was created by Shanghai-based education tech company Hujiang Edtech. In the app, flashcard exercises are scored and the top 50 students appear on the homepage. Users can challenge each other in online contests or team up with like-minded learners.
Douyin
A social video app operated Bytedance, Douyin allows users to post and watch 15-second videos, often accompanied by music and special effects. Users can generate their own videos and follow others, commenting and liking on what others post.
The app has become wildly popular in China and several overseas markets, amassing 45 million iOS downloads in the first quarter of 2018.