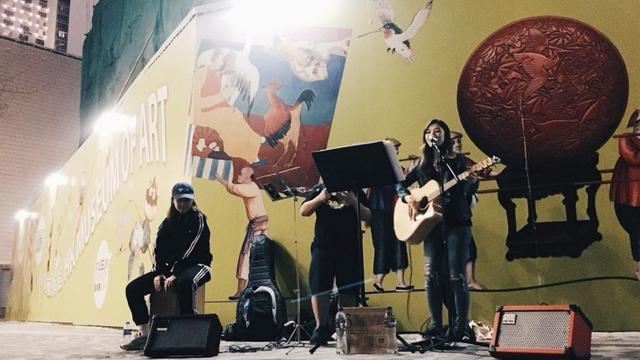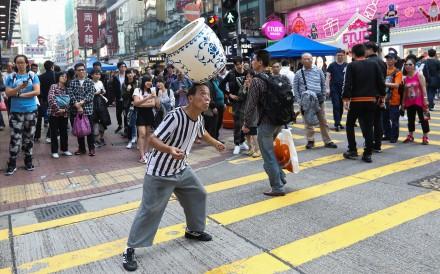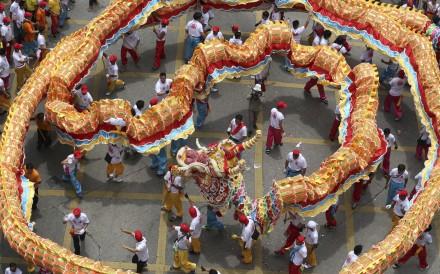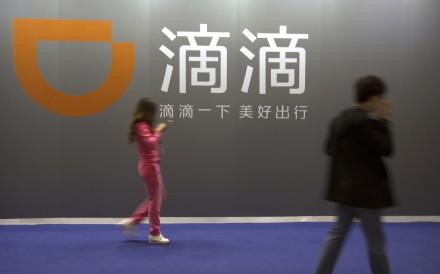 What started out as jamming sessions between Alva Leung Lok-hei and his friends last June has now culminated in 3jammers, a name the seven-member group performs under on Hong Kong's streets.
The musicians pitched in a total of HK$15,000 for instruments and different equipment, on occasions performing solely for their passion and not receiving any income from performances.
While the group welcomes a shot at becoming professional entertainers, they perform because they hope to enrich audiences.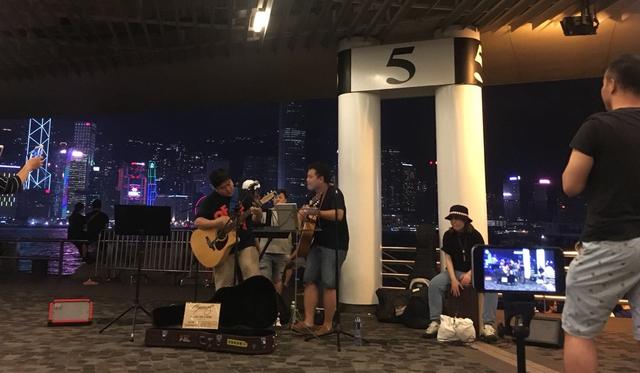 "We don't sing to become famous, we just want to share our love for music in hopes that onlookers can appreciate this, whether it's a certain song that calls to mind fond memories, or something that can evoke feelings," Leung says.
"We are not asking for money, we enjoy your presence so even just a smile from our spectators would make us feel welcomed and appreciated."
We enjoy your presence so even just a smile from our spectators would make us feel welcomed
Alva Leung, busker
While the busking scene in Hong Kong hasn't waned, Leung sees a discouraging trend.
"It's saddening to see the quality of performers drop over the years. It seems the area in Mong Kok is now overcrowded with off-key singing and awkward dancing which has caused resentment towards performers in general, ruining our overall image," Leung says. This is why his group is reluctant to perform in the area.
According to government data published last year, complaints about noise disturbances in the Mong Kok pedestrian area climbed nearly 50 per cent – from 729 in 2015 to 1,232 in 2016 – despite a move by the Transport Department to limit such spaces for performances to only on weekends and general holidays, from noon till 10pm.
With only two amplifiers, Leung's group decided to drop out of the game pitting themselves against the blaring acoustics of other acts.
But this does not mean it's curtains for 3jammers.
Since then, the group has set up stage near the Clock Tower by the Cultural Centre in Tsim Sha Tsui, a new hotspot for young performers. They perform there on Saturday nights.
Interesting street acts in Hong Kong and around the world
Bonbon Wong Suet-ip
The musician can usually be found performing in Tsim Sha Tsui, belting covers of songs by Taiwanese band Sodagreen.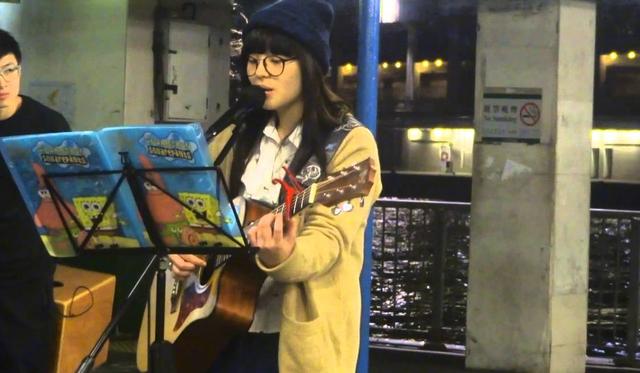 Jason Cheung
The vocalist, who has been busking for three years, has a wide repertoire ranging from acoustic to heavy metal numbers. He has performed in areas such as Kwun Tong, Causeway Bay, Tsim Sha Tsui and Mong Kok.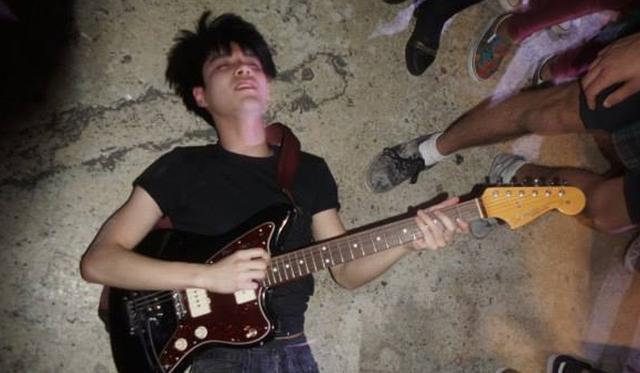 Douglas C. Williams
At Times Square in New York, this man dresses up as Marvel character Spiderman to wow crowds. He's popular with selfie-hungry tourists or passers-by who fancy a laugh with everyone's friendly neighbourhood superhero.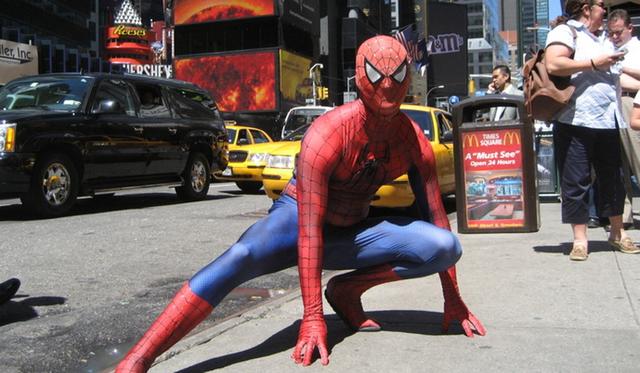 Statue man
In San Diego's Petco Park, a baseball stadium, you may mistake Chris Hutcherson for a gold statue, but if you get a chance to get up close and personal, don't be alarmed if he suddenly moves.
Aerial Manx
The Australian entertainer is considered a pioneer in the harrowing field of sword swallowing. His stunts also include contact juggling, fire juggling and contortion. The 22-year-old performs on streets across Britain, Europe, Southeast Asia and Australia.