We are living in a highly competitive world where making a first impression has become vitally important. The business environment has become a saturated fireplace where people are constantly being put through an acid test to prove themselves. Creativity has always held an edge in this scenario because a good idea is hard to forget. Business cards are highly representative of your ideas and approach to business which is why it is always a good idea to be creative in this area. Here is a list of 20 business card designs that are unique and should help inspire you to do something different with your own.
Pilates Classes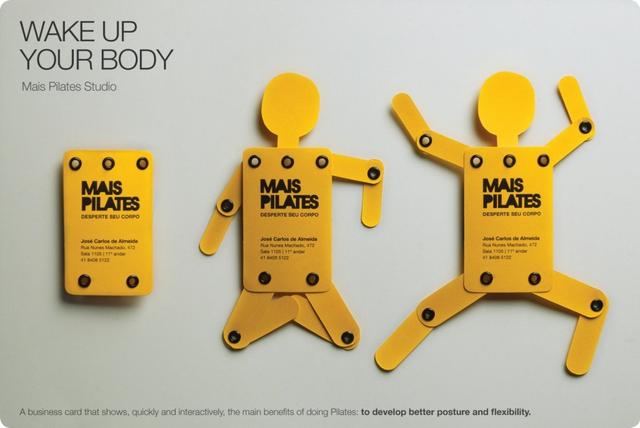 This Pilates class decided to try a distinctive approach by making their card as flexible as the service they intended to provide. You can see that the card looks fairly straight-forward at first but has the option of unfolding into a person practicing Pilates. This card should have you thinking about business and fitness the first time you see it and that is exactly what they were going for.
Photographer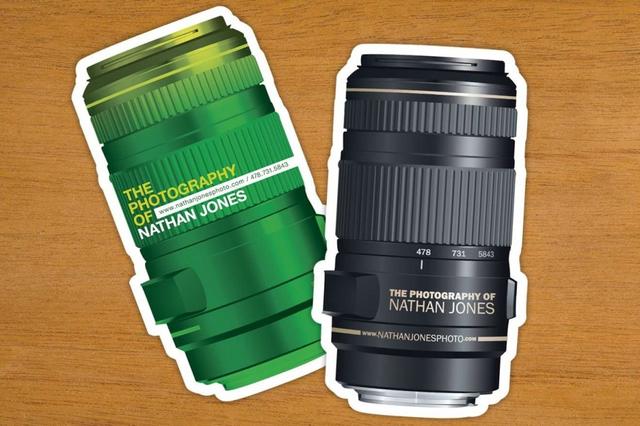 This is a stylish and well-designed business card that relies on high-quality lens instead of a traditional camera to make a point about quality. Its unique design makes it easy to remember too.
Cargo Delivery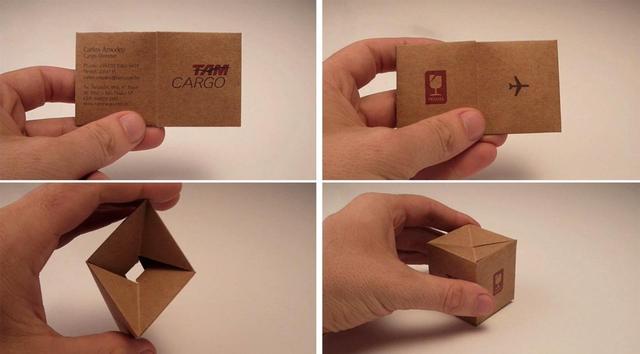 This business card of a cargo delivery company is nicely done and delivers a fairly straight-forward message. The use of the right color and texture for the card makes it even more effective when the original business card is folded to create a delivery box.
Ad Agency
Clark and Kent is not a particularly unusual name for an ad agency but its employees decided to derive the most popular meaning from the name to make an association to 'Superman'. This business card folds into a telephone booth, the one place superman turns to for a quick costume change.
Bike Repairs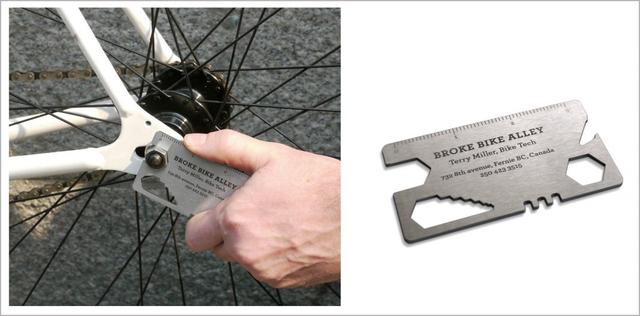 Making your business card utility friendly is the perfect way to make people carry your card around a lot longer. This bike repair store add a tool at the end of the their card to help people actually repair their bikes to a small extent and think of their business while doing so.
Yoga Centre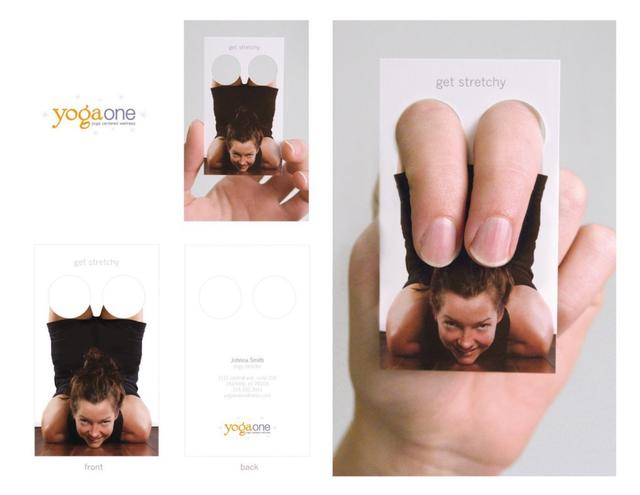 Adding an element of interaction to your card is another light and easy way to make your business stand out from the card. This Yoga center did just that by simply using their own service as inspiration.
Disc Jockey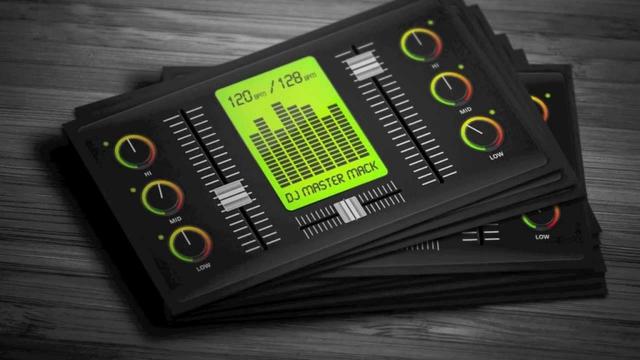 Being in the entertainment industry is a great way to meet new people and this happens organically itself. When you meet other industry professionals, it is always a good idea to make a strong impression. This DJ had the right idea by turning his card into a console.
Cheese Grater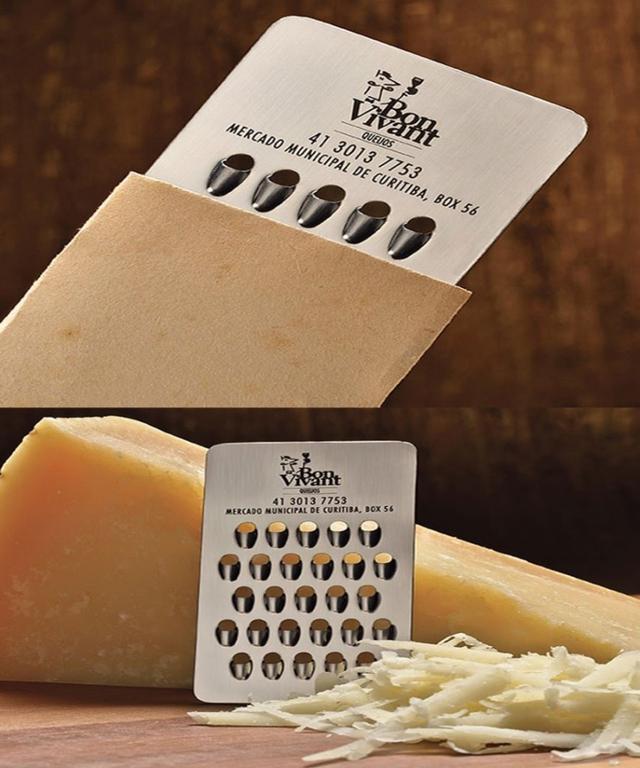 Another great way to make your business stand-out is by offering free samples of your product or service and let the market forces decide for themselves. This cheese grate manufacturer managed to turn a seemingly ordinary product into a reliable source of marketing by converting it into a business card.
Yoga Mats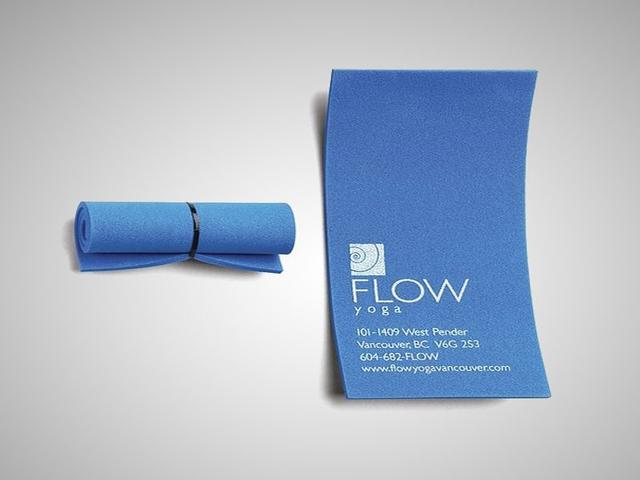 This genius idea was converted into an effective business card by simply using a rubber band and the right material for the card. The Yoga mat manufacturer could get their name out with greater ease thanks to a simple re-invention of the wheel.
Seed Packet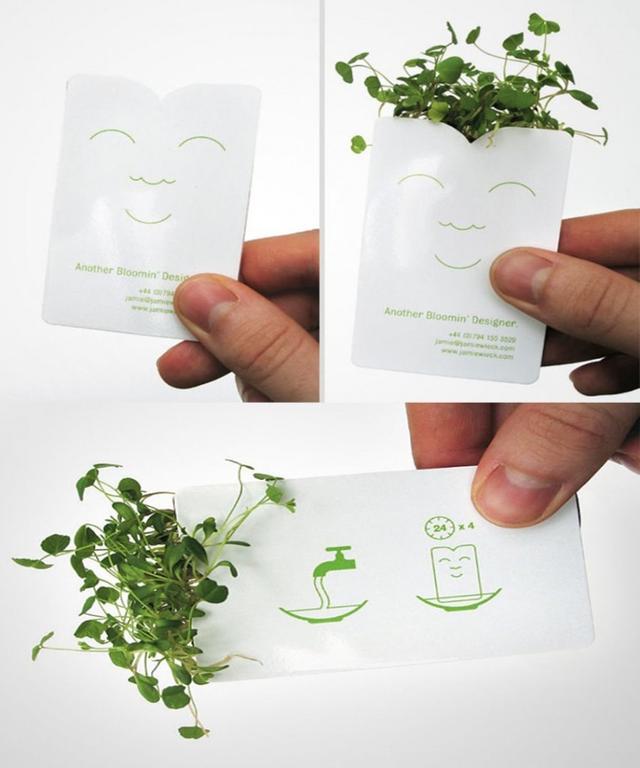 This is another great example of a business card used to highlight the company's product. For a seed packet manufacturer, creating a card that could double up as a mini-version of their product was a superb idea.