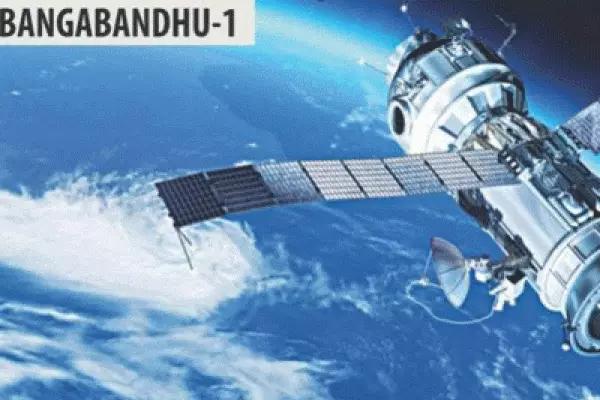 Bangabandhu satellites arrive in space This satellite is offset by rocket and the earth is starting to move in space. Falcon-9 flies to the space of two to 14 minutes on the day of Bangladesh on Friday. Bangabandhu satellites fly in space through the rocket The 33 minutes and 41 seconds of the launch, separated by the main rocket in space, went to the side of the world, Bangabandhu Satellite - 1.

According to N2Wo.com website data, the number of satellites in the former Soviet Russia, which comprises 1504, 1616 in the United States, 298 in China, 172 in Japan, 68 in France, 88 in Turkey, 14 in Turkey, 3 in Pakistan, 13 of Saudi Arabia, South Korea's 24, Spain 23, Britain's 42, Bangladesh 1. Besides, many satellites of different international organizations are currently in orbit.

The Bangabandhu-1 satellite weighs more than 3,500 kilograms. It will take 8-11 days to go to orbit Satellites by passing the 35,776 km route from Earth station. And ready to be fully prepared in 3 months.