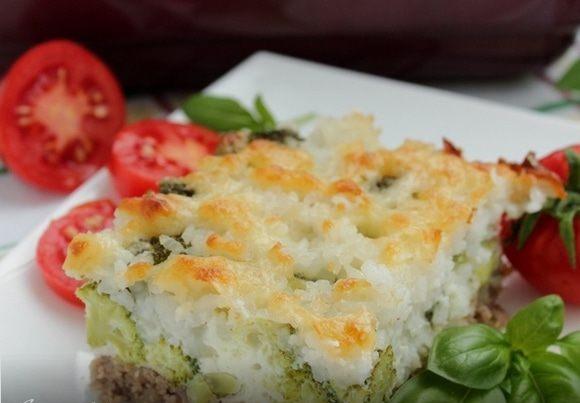 INGREDIENTS
broccoli fresh -150g
chopped meat -300 g
rice -40 g
eggs of chicken -4 things.
milk -80 ml
salt -taste
black pepper -taste
STEP 1
Put the prepared stuffing in the baking dish.
STEP 2
Now top out the fresh broccoli, disassembled on the inflorescences.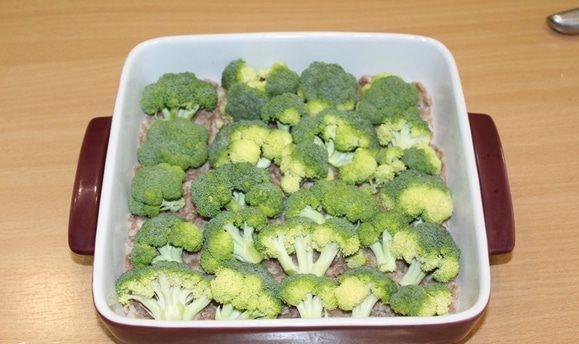 STEP 3
Lay the boiled rice.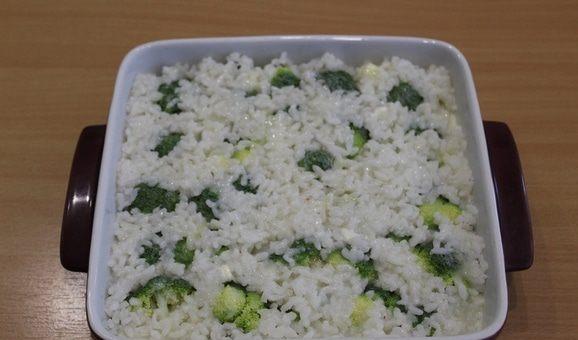 STEP 4
Separately mix the eggs with milk and salt, pour the casserole.
STEP 5
Cook the casserole in the oven at 180 ° C for 30 minutes. 10 minutes before cooking, sprinkle the casserole with grated cheese and bake until golden brown.