A London teenager who became caught up in "county lines" drug dealing has revealed how a boxing and mentoring programme in Croydon has helped him turn his life around.
Precieux Noka, 19, became embroiled in drug dealing at the age of just 16 after he was kicked out of sixth form and targeted by an older gang member.
Known as "county lines", gangs use children as young as 12 to traffic drugs to rural towns and cities and Mr Noka found himself being sent to deliver cocaine and heroin to parts of Bournemouth, Ashford and Kent.
But after being threatened at knife point by a rival gang, the teenager decided he wanted to turn his life around and joined Gloves not Gunz, a boxing and mentoring programme in Croydon, which was set up by Ben Ecketts and Adam Ballard to help tackle youth violence and offer young people a way out of gang culture.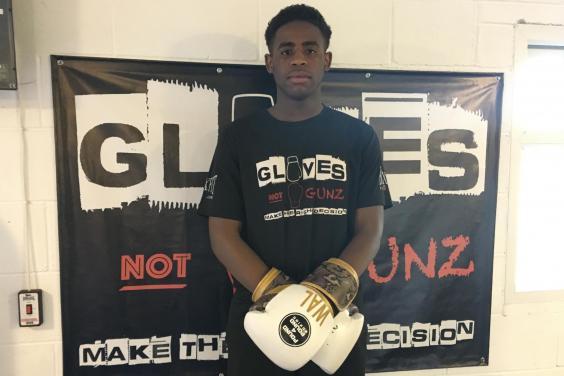 Precieux Noka said Glovez not Gunz had made his life do a "U-turn"
"When I came to the gym after getting in trouble, Adam and Ben didn't judge me, I went to church (during that time) and I felt judged, a place where people should have helped me.
"But when I came here they met me with open arms. They understood my situation because they came from the same background," he said.
"Adam invited me to a Thursday session when the project was brand new. He asked me if I wanted to be an ambassador for the programme, and I agreed," said Mr Noka.
"They gave me the responsibility of running the sessions and to build on my (boxing experience)."
Since joining the club Mr Noka said his life had "done a U-turn.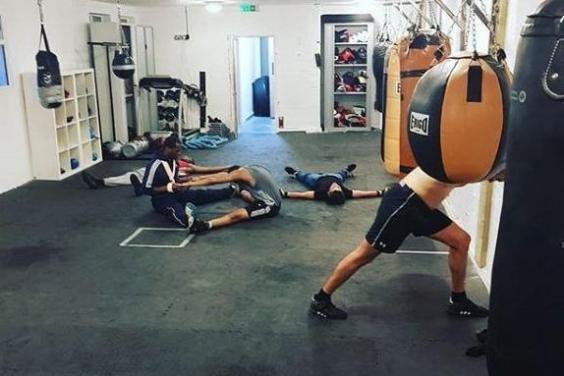 Adam Ballard Ben Ecketts decided to set up Glovez not Gunz to address youth violence
Mr Ecketts and Mr Ballard founded the Glovez not Gunz in January 2017 in a scout hut come boxing club in Bromley following a murder in the local area.
"We had a lot of issues surrounding antisocial behaviour and violent disorder with young people who hung around in locations right around the boxing club," said Mr Ballard.
"Then we had a murder right outside the boxing club.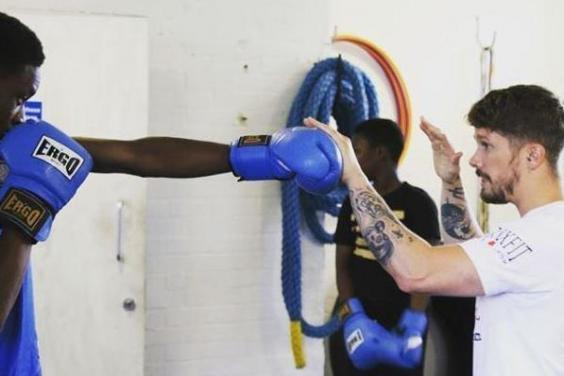 "It was a tricky situation as we were trying to do something positive for them but there wasn't enough stability.
After the murder the pair moved location to Norbury Park in Croydon in order to set up a more permanent base for the programme.
They opened a gym and offered young people in the area boxing, yoga and callisthenic classes alongside mentoring sessions.
Every week youths aged between 9 and 18 can attend a free hour long fitness class, followed by a half hour session on prominent issues facing young people today.
"In this area in the last 16 to 17 months there's been 2 double shootings, multiple stabbings and a fatality of a 15 year old boy down the road," Mr Ballard said.
glovesnotgunz
The coaches @ben.eckett & @croydon_boxing_club training before tonight's 'community' session at 4:30 - 6:00. Come get involved!!