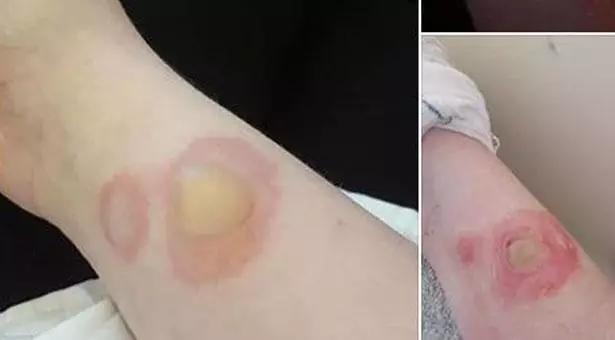 After the 'Blue Whale' panic in the gaming world, the new horror created 'Deodorant Challenge' According to international media sources, a week ago, a woman named Jamie Precock posted a post on Facebook. Jimmy, who lives in Britain's Bristol, postponed his helplessness and intense anger. His 10-year-old daughter's photo is linked to the post. That arm wound

Jamie wrote that this wound has been created to play a dangerous game called 'Deodorant Challenge'. He warned all the parents from this danger.

What exactly is this 'deodorant challenge'? How long can he spray deodorant on his skin is the content of this game But due to long-sprayed spray, the skin becomes scarred. The wounds, which have been added to the new skin to change the skin for their complete healing, Most people do not know about this danger. There is no news of spreading this game in Asia for the time being. But everyone should be careful, so that the game can be destroyed in the atom.