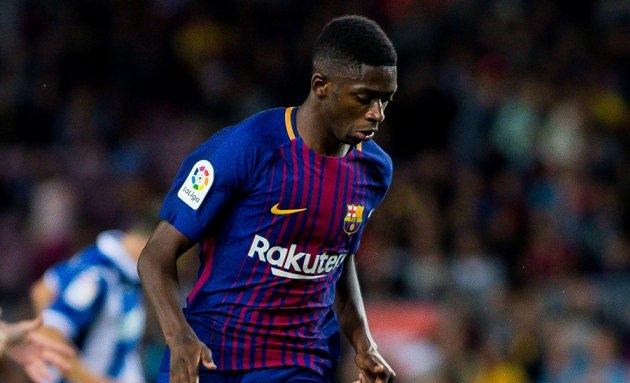 Barcelona ace Ousmane Dembele insists he's heard nothing from Antoine Griezmann about the Atletico Madrid star's transfer plans.
However, Dembele says should his France teammate arrive he'll be happy to fight for his place.
"Worried by the competition? No, it's Barça, it's like that. I'm glad that (Philippe) Coutinho has arrived, and concerning Griezmann, I do not know ... I do not have any information," he said.
Dembele also touched on going on strike last August to engineer a move out of Borussia Dortmund.
He told Telefoot: "Difficult to understand this transfer? Yes, it's a bit of everything. I realised a goal by signing for Barça. I did not train for 2-3 weeks, but I do not regret having done that, because today I am at FC Barcelona."