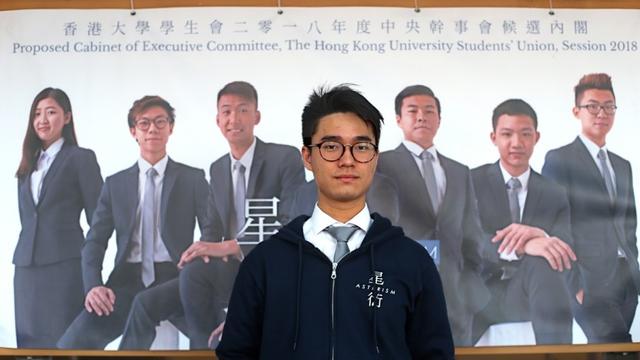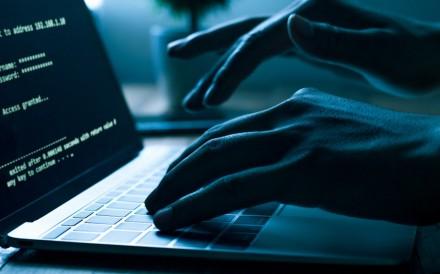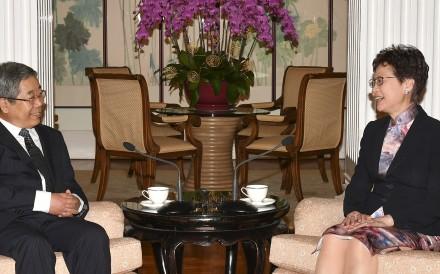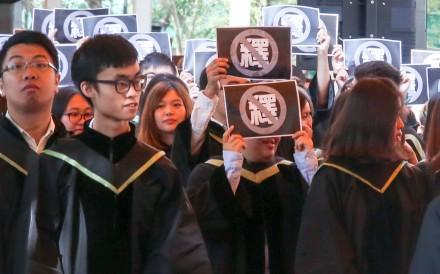 Seven students from the University of Hong Kong making a last-ditch attempt to save the city's oldest student union from not having a popularly elected leadership are hoping their democratic, non-violent stance will win them enough votes in the polls this week.
The by-election came after the union received no valid nominations for its executive committee in its annual election in February. The unions of four other public universities were also left without a popularly elected exco because of insufficient candidates or supporting votes.
Members of the Hong Kong University Students' Union, comprising 16,600 members – mostly undergraduates – will vote from Monday to Friday to decide the fate of this team of seven students running in the by-election.
If the seven HKU cabinet members, who call themselves Asterism, are not elected this week, it will be the first time since 2010 that the city's oldest university will not have popularly elected union leaders.
According to previous HKU student union presidents, if an exco is not elected, the union council will appoint members to take up several positions, but it will usually not be a big team and the members were likely to be less vocal and participate in fewer movements. They also expressed concerns about how well students would be represented in school and society matters.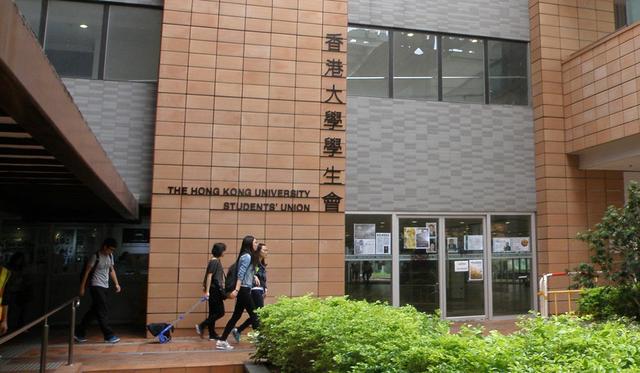 Speaking to the Post last week, proposed president for the HKU Students' Union Davin Wong, said Asterism represented its vision in the power of unity.
Wong, 19, said his cabinet's two main principles are to protect the core values in Hong Kong, namely democracy, freedom, human rights, justice and rule of law; and to ensure that local interests in social policies will be their priority.
But he ruled out advocating for Hong Kong's independence from China.
"The reason … is that there is no clear answer as to whether independence can protect our core values," he said, but he believed in the need to discuss the issue and that is protected by freedom of speech.
Wong also called the government's condemnation of HKU law professor Benny Tai Yiu-ting for making comments about independence for the city at a seminar in Taiwan a clear suppression of freedom of speech.
Baptist University's sole cabinet running for exco posts failed to get enough votes, while Education University, Lingnan University and University of Science and Technology, did not have valid nominations. The latter is still considering whether to have a by-election.
Wong was concerned about a lower turnout rate with polls held in the second last teaching week and close to exams.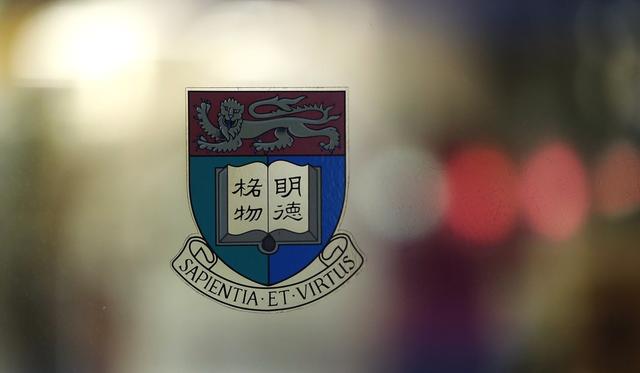 Political analyst Lau Siu-kai said a lack of students taking part in elections for such roles could be due to the risk of them becoming political figures, which could affect their future and job prospects. While the turnout rate for such elections has generally been low, Lau noted the further drop in recent years could be due to voters' political apathy and not feeling that the union made much of an impact.
The proposed cabinet consists of six men and one woman, all Year Two students from a range of faculties including law, engineering and arts.
While some took part in the 79-day pro-democracy Occupy protests in 2014, Wong noted that none of them had political affiliations. He did not participate in the movement.
"I was so ordinary that I used to focus on my studying and preparing for exams," the Shung Tak Catholic English College graduate and current Year Two law student said.
He said what truly motivated him to take part in student activism was the interpretation of the Basic Law in 2016. Wong took part in the protest with the legal sector then.
"If we do not stand up for what we believe in, then why are we here? It is no use for us staying in the classroom … studying without noticing or caring about what is happening around us," he said.
On the bottom line of his cabinet, Wong said it would not harm or hurt any person and would put the safety of HKU students in the first place in any movement, adding all cabinet members were prepared to be arrested.
Wong said the cabinet had intended to participate in the annual election earlier this year but did not submit their nominations due to a member having family issues.
Asterism eventually decided to participate in the by-election despite some concerns about being arrested and the work of the exco being more difficult.
"Under such unsettled times … there is a greater need for someone to take them up," he said.