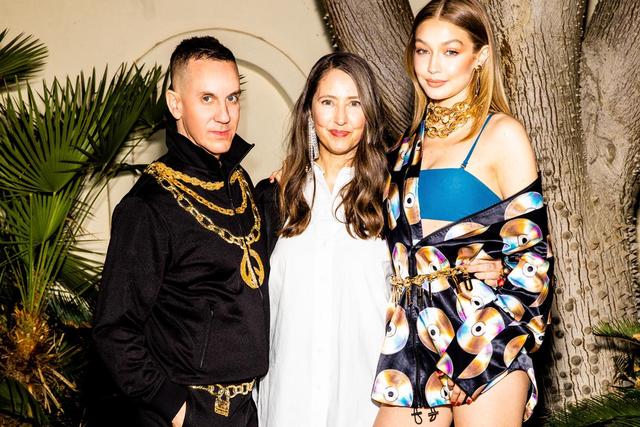 Fashion designer Jeremy Scott has a reputation for being a little 'extra'.
Fitting then that at his annual Coachella party on Saturday night, Scott should receive an 'Instagram Live Call' from his pal Gigi Hadid – projected on screens at the party and broadcast on H&M's live feed – announcing that Moschino would be the latest designer label to collaborate with H&M on a collection.
Scott, who took the helm as creative director of Moschino in 2013, is credited with having injected a fresh, millennial energy into the storied Italian house.
Clad in first looks from the upcoming collection - Hadid in a silky CD-print windbreaker and thigh-high boots, Scott in a black bomber with a classically Moschino trompe l'oeil gold chain printed at the neck – the pair embodied the vitality and humour for which Scott's Moschino has come to be known.
hm