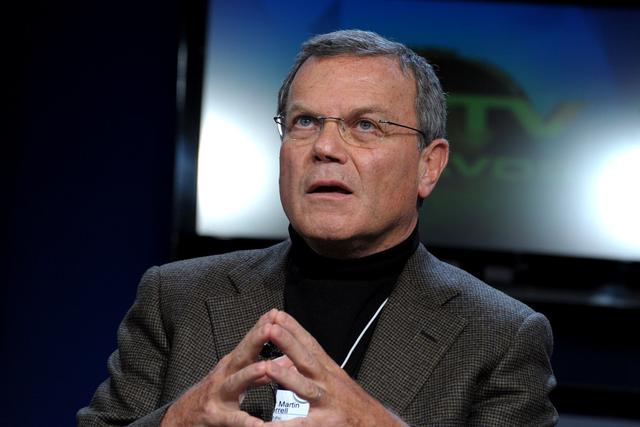 Sir Martin Sorrell, the Napoleon of advertising who reshaped the industry over three decades, has met his Waterloo. His abrupt departure from WPP, announced at 10pm on Saturday, was an undignified way to end 32 years as chief executive of the company he built.

Some allies describe his exit, after a board investigation into allegations of personal misconduct, as "tragic".

We don't know the precise nature of the allegations, which Sorrell denies "unreservedly", but insiders believe they made his position untenable.

The fact that WPP has been struggling, missing forecasts three times last year, means his departure has been greeted with relief as well as sadness.

At the age of 73, north London-born Sorrell looked like he was losing his touch.

But none of this should obscure his remarkable record as he turned a tiny Kent company, Wire & Plastic Products, into the world's biggest ad group through hundreds of acquisitions.

His tenure from 1986, when Sorrell started, until 2016, when the group posted record results, was extraordinary as one man conquered a $600 billion (£420 billion) global industry from London through relentless deal-making, unrivalled contacts and force of personality.

Sorrell had huge ambition when he quit as finance director of Saatchi & Saatchi to run WPP.

He foresaw that the ad industry was going global as big companies wanted communications that could work in multiple markets. He set about buying the premier agencies in London and New York and imposed financial rigour to increase profits — unlike his old bosses, the Saatchi brothers, who over-extended themselves.

Within three years, Sorrell had bought two of Madison Avenue's best agencies, J Walter Thompson and Ogilvy & Mather, for $1.4 billion.

It set the tone for the next 30 years as Sorrell, who based himself in a mews house in Farm Street in Mayfair, kept buying agencies in advertising, PR, research and, more recently, digital.

For many years, it worked, particularly when Sorrell separated creative and media-buying in 1997, which meant he could use trading scale aggressively to obtain better prices. WPP now manages over $100 billion in billings globally.

There were dramas, including the 1990-91 recession when WPP came close to collapse and the 2008-9 crash, but Sorrell powered on. He had a founder's mentality, even though he only owned 1.5% of the company, and was obsessed with winning new business and beating rivals.

He put not only UK advertising but also British business on the world stage — and with 130,000 staff in 112 countries, he was well informed as he held forth about the global economy.

However, Sorrell's success stored up problems: WPP's endless acquisitions led to increasing complexity. He sought lavish bonus schemes that angered investors. He had an acquiescent board. And he resisted succession planning.

Arguably it was WPP's complexity that undermined him. As the tech giants disrupted every aspect of business, clients wanted greater simplicity, agility and transparency. He must wonder if he should have begun simplifying the group sooner — as his rival, Maurice Lévy, did at France's Publicis Groupe in 2015 before handing onto a young successor.

WPP ran into trouble last year as revenue growth ground to a halt and Sorrell embarked on a seemingly haphazard series of internal agency mergers. Investors and some of his own agency leaders started to worry about his ability to turn around WPP. Seen in that context, his sudden departure might not be so bad for a group that needs new direction.

WPP has appointed two internal figures, Mark Read and Andrew Scott, as joint chief operating officers as it searches for Sorrell's successor.

Replacing him will be hard because no one will have his drive and vision. Some of those who are close to the board think it is essential to find an external candidate who is an expert in restructuring and turnarounds — in the mould of ex-ITV boss Adam Crozier.

Others say an internal candidate such as Read or at least someone with ad industry expertise such as Dentsu Aegis Network boss Jerry Buhlmann would be better to keep people and clients on-side.

A bigger question is whether WPP can survive. "I can see Hanson happening there," veteran media banker Lorna Tilbian said presciently a month ago, referring to the industrials conglomerate that broke itself up in 1996.

City analysts have talked up asset sales but the mooted disposal of Kantar, WPP's research arm, doesn't look smart when data is vital for digital media.

Sorrell's departure is likely to hasten change at other ad groups such as Omnicom and Interpublic, which have long-serving leaders. That could trigger M&A, perhaps with the consulting and IT giants, which have been muscling into digital marketing.

Sorrell's future will be fascinating. He was busy messaging on Sunday and a quiet retirement seems impossible.

Napoleon was exiled to St Helena after Waterloo. Sorrell has no such constraints and he may feel he has unfinished business.

Gideon Spanier is global head of media at Campaign

What went wrong for Sorrell

1 WPP's structure with dozens of agencies has become too complex because clients need agility and speed to cope with digital disruption.

2 Being the biggest to get the best ad prices matters less in the online world as algorithms and real-time bidding are key.

3 Digital technology means advertisers can create ads in-house and buy directly from Google and Facebook without an agency.

4 Advertisers have demanded greater "transparency" about how agencies make money after a US industry investigation in 2016.

5 Consulting giants such as Accenture and Deloitte are challenging agencies by offering digital marketing as part of a broader, "end-to-end" business advice for clients.

6 Sorrell could have begun a graceful exit after reporting record results in 2016 and collecting £161 million in pay over three years. WPP missed revenue forecasts three times last year and the share price fell by a third.