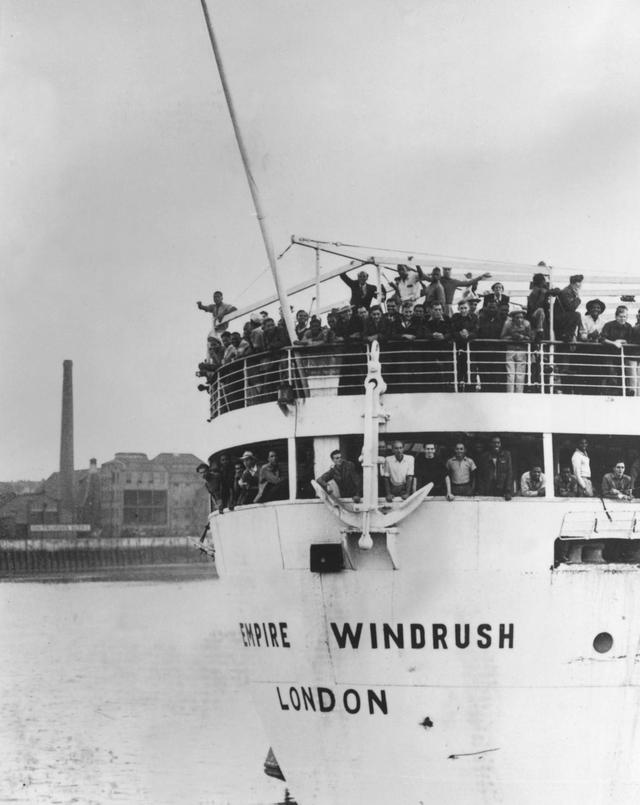 Generations past have always received too little thanks. We forget that their efforts built our infrastructure, paid for the public services we grew up with and shaped the culture we enjoy. Few have done more than the Windrush generation — families that came here from the Caribbean, a migration that began in 1948 when the ship HMT Empire Windrush arrived at Tilbury Docks.
We forget the price of victory in the Second World War. While other countries enjoyed Marshall Plan grants from the US, Britain was burdened with war debt that we didn't stop paying until 2006. While others could use free American money to rebuild after six years of destruction, we had to look for help elsewhere. And again the Commonwealth answered.
Just as they had in combat, a generation of young men and women from around the world came to the UK to help us to start again. They manned the public transport and staffed the hospitals. They showed up to work the late shifts in the tough jobs and opened early in the shops that fed us. Their work ethic and their cultures enriched us, and still does. But though they were needed, too many met opposition.
As we recall the shocking words of the Rivers of Blood speech made by Enoch Powell 50 years ago this week we should remember the courage of those who ignored his hateful — and wrong — views and instead built the Britain we enjoy today. People from every part of our country welcomed those from the Caribbean and helped them to settle. Though problems still exist, we are one country.
That is what makes the news that the Windrush kids are struggling to have their rights recognised so troubling. These children, who arrived with their hardworking parents, came to build our nation, not to take from it. They, and many from India, Pakistan and elsewhere, have proved their worth.
But bureaucracy can be unforgiving. Having come on their parents' documents — as was usual then — they had no status of their own and have therefore been ignored. Since they arrived, governments of all parties have failed to establish in law what we all know to be true: these people have a right to be here.
That's because work to sort this out is complex. People need to prove they came legally and that they are part of the industrious migrations of the post-war years. That can be hard for a group who by now will often have lost one or both parents and whose birth certificates could be in countries they haven't visited since they were children.
But we can solve this problem, particularly now that we are — rightly — establishing the status of so many EU citizens who have also helped to build our nation.
That's why I'm supporting the Windrush kids. This is their country too, after all, we built it together.
Tom Tugendhat MP is chair of the Commons Foreign Affairs Committee