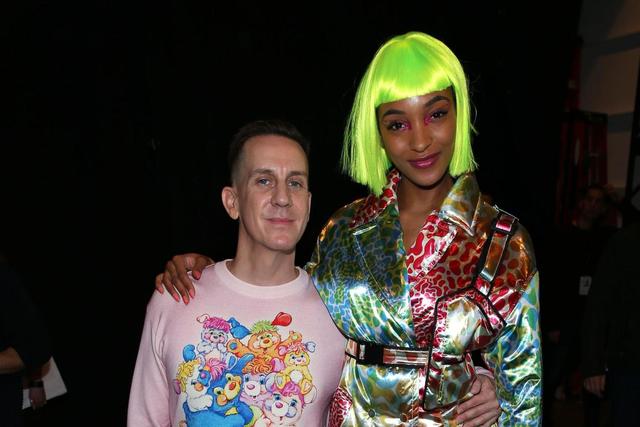 H&M has announced their next luxury designer collaboration will be with Italian label Moschino.
The partnership was revealed via Instagram live on Saturday evening at Coachella, where Moschino's creative director Jeremy Scott was hosting his 11th annual party to mark the festival alongside with Gigi Hadid, both of whom wore looks from the impending collection.
Despite it not being available in stores until November, hype is already mounting surrounding the collaboration, which will offer fans the chance to snap up Scott's playful designs at an affordable price.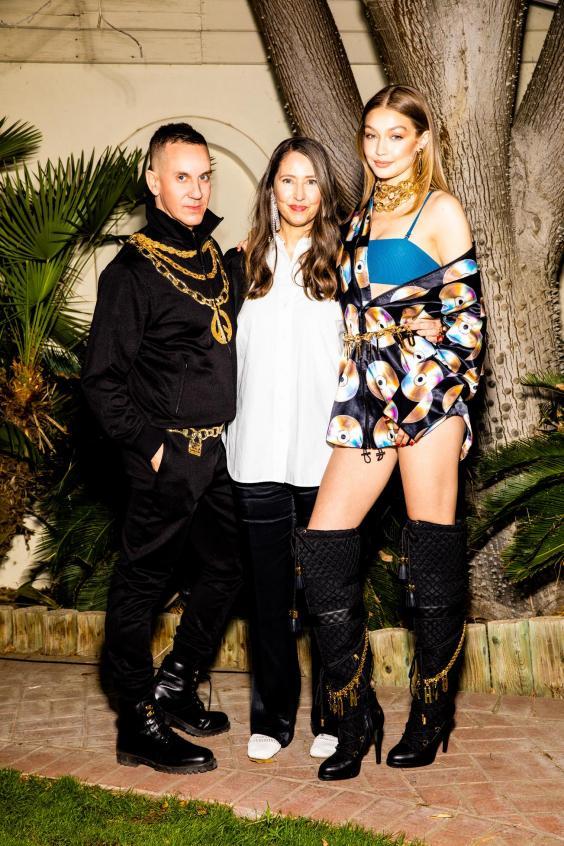 Jeremy Scott poses with H&M's creative advisor, Ann-Sofie Johansson and Gigi Hadid at Coachella. (H&M)
Pieces in the collection will range from £25 to £300 and will feature roughly 45 of Scott's signature streetwear-inspired designs, one of which will be a silver sequinned parka dress, reports British Vogue.
Upscale sportswear, reconfigured denim and cropped silhouettes will all feature heavily in the collection, the designer revealed.
The campaign will take a radical multi-platform format that will also incorporate a TV concept, which the Swedish retailer describes as a "captivating new 'zapping' experience for the digital world."
"I am so excited about MOSCHINO [tv] H&M," Scott said of the partnership.
"My life's work has been to connect with people through fashion, and with this collaboration I'll be able to reach more of my fans than I've ever had the ability to do."
hm