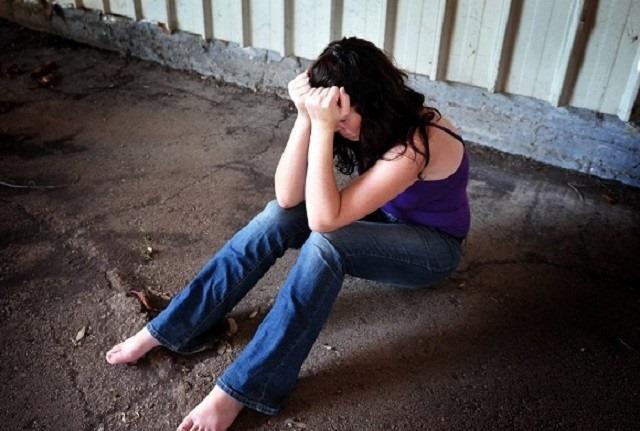 An 18-year-old girl (name withheld) who previously accused five teenage boys of gang-rape in January has recanted her comments, dropping the charges formerly labelled against the young men. She also said she doesn't intend to "assist in prosecuting her father" who is claimed to be involved in an incest relationship with her. The fresh claim is,"the sex was consensual".
The teens identified as Denzel Murray, 14, Shaquell Cooper and Ethan Phillip, both 15, and Onandi Brown and Travis Beckford, both 17; had claimed the girl had been having sex with her father in the playground before they opted to join.
The five accused teens – 14, 15, 15, 17, 17 – had been originally charged as adults. Each one with; one count of rape, two counts of criminal sex act, and one count of sex abuse in connection with the alleged assault.
Confirming the girl's previous statement, Police Chief of Detectives Robert Boyce said: 'at the time, the young woman gave a very credible report'.
Boyce added: "She had physical injuries at the time. She was traumatized. Her father said he wandered around for several minutes looking for help. He claimed he went into a store but a merchant refused to let him use a telephone. He then flagged down two police officers and told them he feared his daughter was being murdered. Apparently he was hysterical. He said a gun was pointed at him".
When officers arrested the culprits in January, two of the boys testified to investigators they believed the 'sex was consensual'.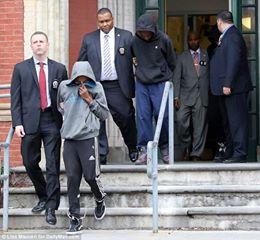 Earlier in January, the girl had claimed "she was with her 39-year-old father in the park drinking at about 9pm on January 7 when the group of teens approached them. The group accosted them in the park and ordered the father to leave. When he (her father) returned moments later and hurled a bottle at the teens, one teen pulled out a handgun and ordered him to leave".
They purportedly witnessed the '18-year-old having sex with her father in the park before the man staggered away from the scene leaving his daughter alone with the teens after one of them had asked, 'Can we have some of that?'.
'We did get that information from two of the persons arrested, from no one else,' Boyce said.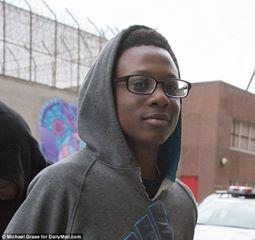 According to an interview with Eyewitness News in January, the girl's father had defended his action of leaving the girl with the teenage boys after they had threatened him with a gun saying: "If I stayed behind and tried to defend my daughter, I would have been shot. The one put a gun in my face telling me to run, and all of them had their way with her".
Offering her own side of the story, the girl said she was scared after her father ran away, leaving her behind with the boys to get gang-raped.
When officers arrived the scene, she was found alone with bruises and cuts and her clothes were strewn near the park.
The young woman who bit an officer claimed to have bipolar disorder and post-traumatic stress disorder though she wasn't prescribed any medication. Initially refusing to go to the hospital, she later agreed and was taken away in an ambulance where it was obvious she already had previously 'healed scars on her arms'.
Brooklyn District Attorney Ken Thompson said, Wednesday: 'Working closely with the NYPD, my office has thoroughly investigated disturbing and very serious allegations of a gang rape at gunpoint last month inside the Osborn Playground in the Brownsville section of Brooklyn.
Her father denied the suspects incest allegation being made against him by two members of the rape gang saying: 'They're just trying to get out of the thing they did 'I want them to rot in jail'.
A statement from D.A, Thompson's office read:
"The complainant, as well as her father, provided multiple inconsistent accounts to NYPD detectives and to experienced Special Victims prosecutors about important material facts in this case. The complainant has recanted her allegations of forcible sexual assault and the existence of a gun, and she does not wish to pursue criminal charges against any of the defendants.
She also refuses to cooperate with any prosecution against her father, who was engaging in sexual conduct with her. That night, this young woman's father and the five young men engaged in conduct that was reprehensible and wrong, but because of the lack of reliable evidence, criminal charges simply cannot be sustained".
Brooklyn Assistant District Attorney Lisa Nugent, said: "In January none of the four suspects was identified by witnesses who viewed lineups and photo arrays. Investigators did an extensive search for witnesses but came up empty. They recovered video from a nearby middle school that showed distant figures entering the park, helping to bolster the woman's account".