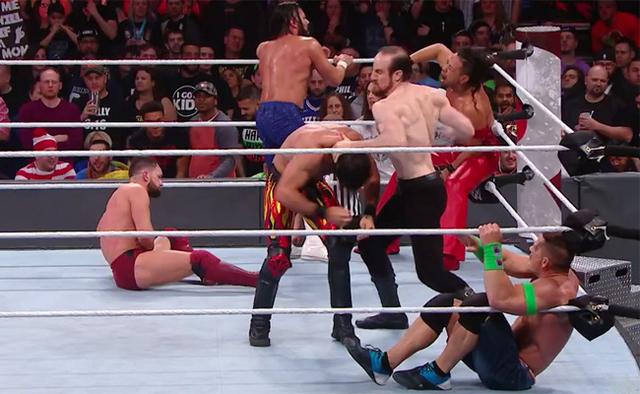 WWE
The Greatest Royal Rumble is coming up just a few weeks after WrestleMania. If you haven't heard, it's a huge show being planned in Saudi Arabia, featuring a 50-man Royal Rumble match, and superstars including John Cena, Triple H, Roman Reigns, Shinsuke Nakamura, Randy Orton, the New Day, AJ Styles, Braun Strowman, Bray Wyatt, and apparently even Chris Jericho.
Today WWE has announced that not only will all of these male stars be present, the show will feature seven men's championship matches. The WWE Championship, Universal Championship, Intercontinental, United States, Raw Tag Team Titles, Smackdown Tag Team Titles, and Cruiserweight Championship will all be defended at the Greatest Royal Rumble.
With that many champions and contenders having their own matches, it raises the question of how deep into the undercard WWE will have to reach to fill out the fifty-man match. On the other hand, it's hardly unheard of in the regular Royal Rumble for performers to appear twice on the card, and the potential time crunch of a 50-competitor Rumble will probably make that even easier to balance.
Obviously the Raw and Smackdown Women's Championships are conspicuously missing from this list. It's not too surprising, since WWE only held the first women's wrestling match in the United Arab Emirates late last year, and Saudi Arabia has even farther to go in that regard.