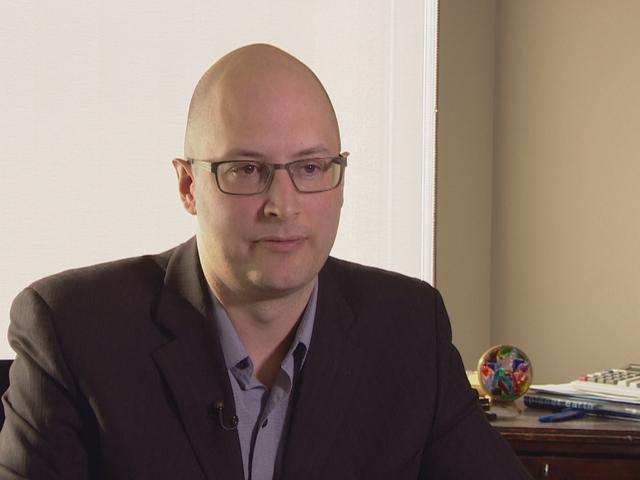 Members of Cold Lake First Nations are raising questions about how leadership is spending the band's money.
They know the band has more than $100 million in assets, according to the most recent consolidated financial statements from 2016-17 publicly posted on the Indigenous and Northern Affairs (INAC) website.
But some band members say they are lacking basic needs. CBC News has spoken to six people who either live in substandard housing or don't have housing on their reserve at all. They all say they know of others in similar situations.
​Roland Janvier said he's struggling with mould issues throughout his house. He said he's alerted the band to the problem, and some structural and missing beam issues.
"From what I gather, we're [the band is] getting millions and then we [the members] ask for money and then … we get the runaround," Janvier said.
Members don't see 'actual numbers' in budget
When CBC News first reported on the housing struggle between band members and leaders on Cold Lake First Nations, the councillor responsible for managing the housing portfolio said band members approve the budget each year.
Claudette Machatis disputes that. The band doesn't provide members with "actual numbers," she said.
"What they gave us was just a little pie chart that forecast what they were going to spend money on," Machatis said.
Janice Minoose said there is no detailed report. Instead, members were told that certain programs were being cut and the reasons why, she said.
'What about the accountability for our money?'
"They just come in and they tell us and then they walk out the door," Minoose said. "What about the accountability for our money? Where does that go? What's the process behind that?"
The band, which has previously acknowledged it is "deeply concerned about the housing situation in our community," declined an interview request from CBC News.
"[Financial] information is available to our members upon request," the band said in an emailed statement. "As such, if our members wish to see any specific financial information then they are welcome to come into the band office with this request."
Asset-rich and cash-poor
Despite the most recent financial statements indicating Cold Lake First Nations has more than $100 million in assets, the band is cash-poor, said Edmonton forensic accountant Justin Thoman.
"These assets that they have aren't necessarily performing and returning them a lot of money, potentially, to run the band operations," Thoman said.
According to the financial statements, the band has invested $66 million in 28 businesses, 22 of which they wholly own.
In the past three years, the band has advanced more than $10 million to these entities.
"The First Nation itself is advancing more cash to these companies than they're getting out," Thoman said.
Those businesses generated a return on investment of $186,000 in 2016-17, which equates to less than one per cent.
Thoman couldn't ascertain from the documents how the individual companies were performing.
Assuming at least some perform well, many must be performing poorly, he said.
"Generally, in a situation like this, what I would suggest is that the whole purpose of First Nations investing in First Nations-owned corporations is to benefit the First Nation itself," he said.
"At a certain point, even if the companies are employing First Nations members, you might have to make a decision as to whether or not it's better to keep those people employed and have the band absorbing these losses, or ... shutter the companies," he said, noting that bad performing companies take away funds that could be spent on other things.
Chief making more than $200,000
According to the financial statements, the band spent about $24 million in 2016-17. The largest expense category was administration and governance, at just over $6 million. Approximately $4 million of that was for salaries and benefits and to pay advisers.
Just under $2 million went toward the salaries of chief and council and band staff. The most recent statement of remuneration for Cold Lake First Nations chief and council indicates the chief made upwards of $200,000 in 2016-17.
More than $2 million went toward professional fees. Thoman said that could be an indicator that the band is "diligent in trying to find professional management" to assist them.
'It's a very significant amount of money to be committing to advisers you know when you might have people who don't have running water.'
"That being said, it's a very significant amount of money to be committing to advisers you know when you might have people who don't have running water or power or things such as that," Thoman said, referring to a previous story by CBC about a man on Cold Lake First Nations still living without those amenities.
Infrastructure was the next largest expense category at just under $6 million. However, the breakdown of spending is unclear.
"If band members are looking at these financial statements trying to determine where their council has spent their money, there's just not enough information to get into the detail of whose house was repaired or what road was built or whatever on these," Thoman said.
"You would hope that the council, being responsible to their members, would provide additional information as to what was being spent where."
roberta.bell@cbc.ca
@roberta__bell